Refinishing a Peacemaker Part 3
The pursuit of imperfection
By Dennis Adler
Why save the fame for last? It has more curves and small areas to work around than the rest of the gun and it has the most open surface areas where debris from polishing the surface can get into exposed mechanisms. It's the blue tape prep job.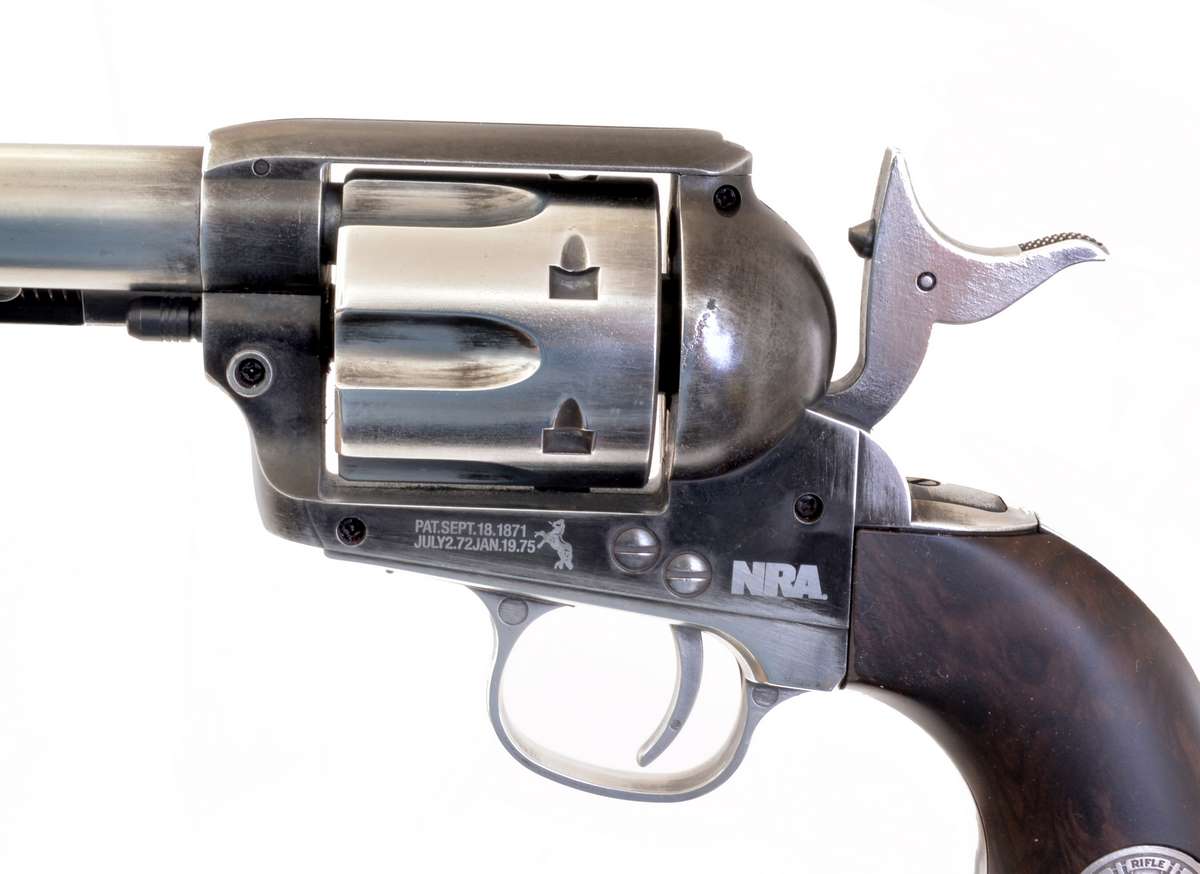 Covering all openings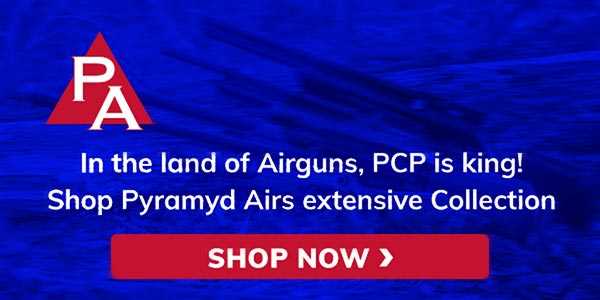 If you hold the gun up and look at the side you can see all the open spaces that are in front of and behind the cylinder. These open areas need to be sealed off as much as possible, starting with the cylinder, which gets wrapped. You need to tear a strip of blue tape and then tear off the extra width and save it. Put the first piece at the top of the cylinder with an edge protruding past the front, and then with the hammer on half cock rotate the cylinder and press the tape onto the cylinder. Then turn in the front edges. Use the narrow strip of tape you tore off to do the back of the cylinder.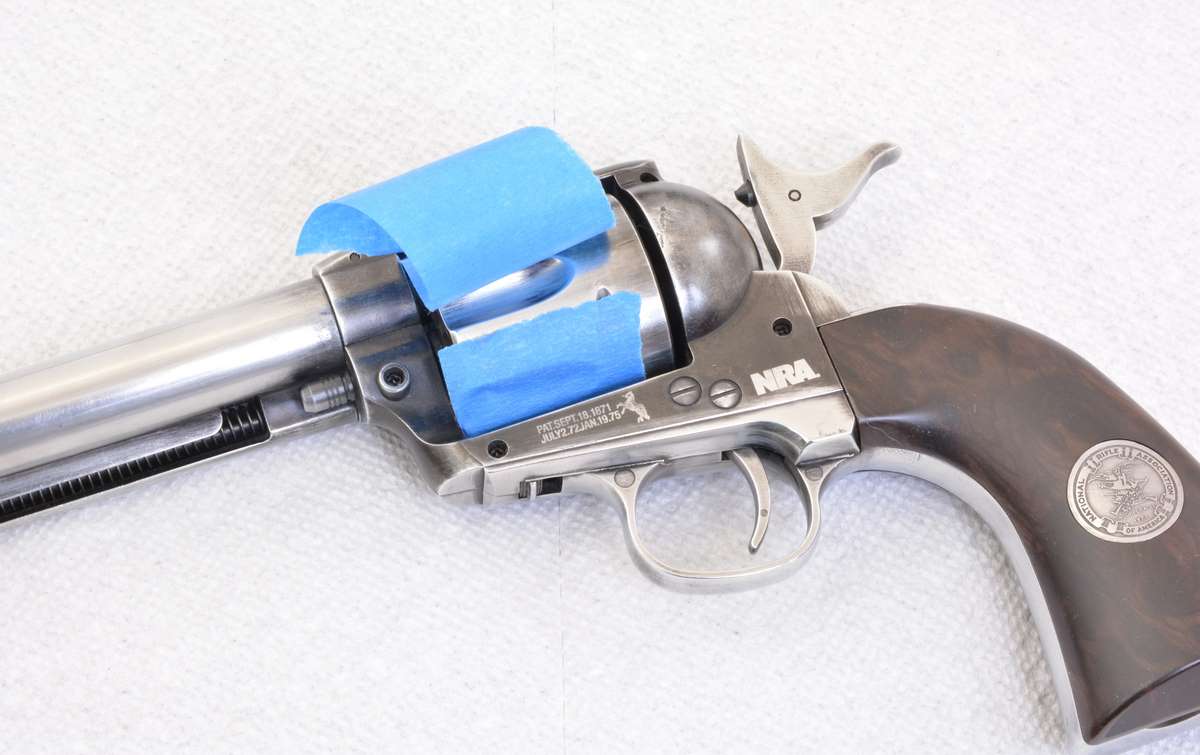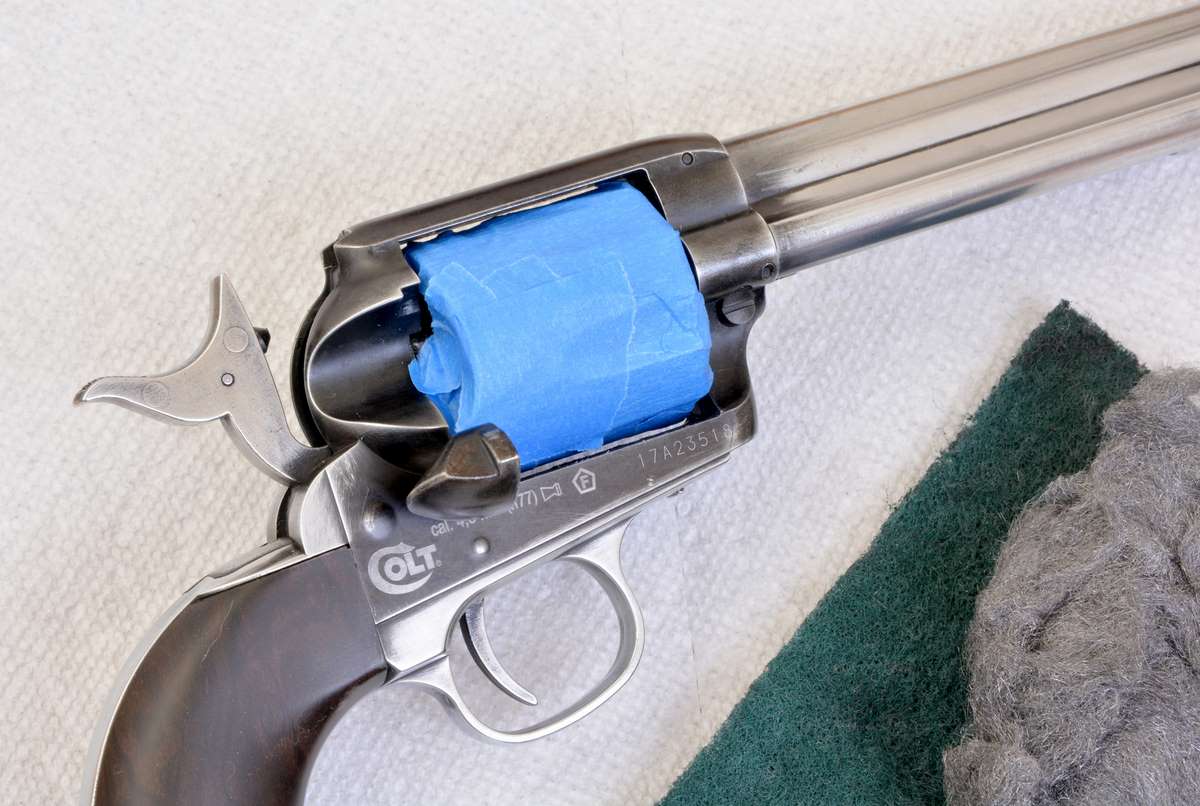 Last, tape the openings of the chambers and then open the loading gate and tape over the back of the exposed chamber with small pieces of tape. You want the cylinder totally isolated from any debris. Take a clean cotton patch and use it to seal off the open space with the hammer left at half cock. I used small pieces of tape to finish off covering the hammer opening into the frame. I am also going to try and preserve the patent dates on the frame with blue tape. Now, it's time to start polishing out the frame.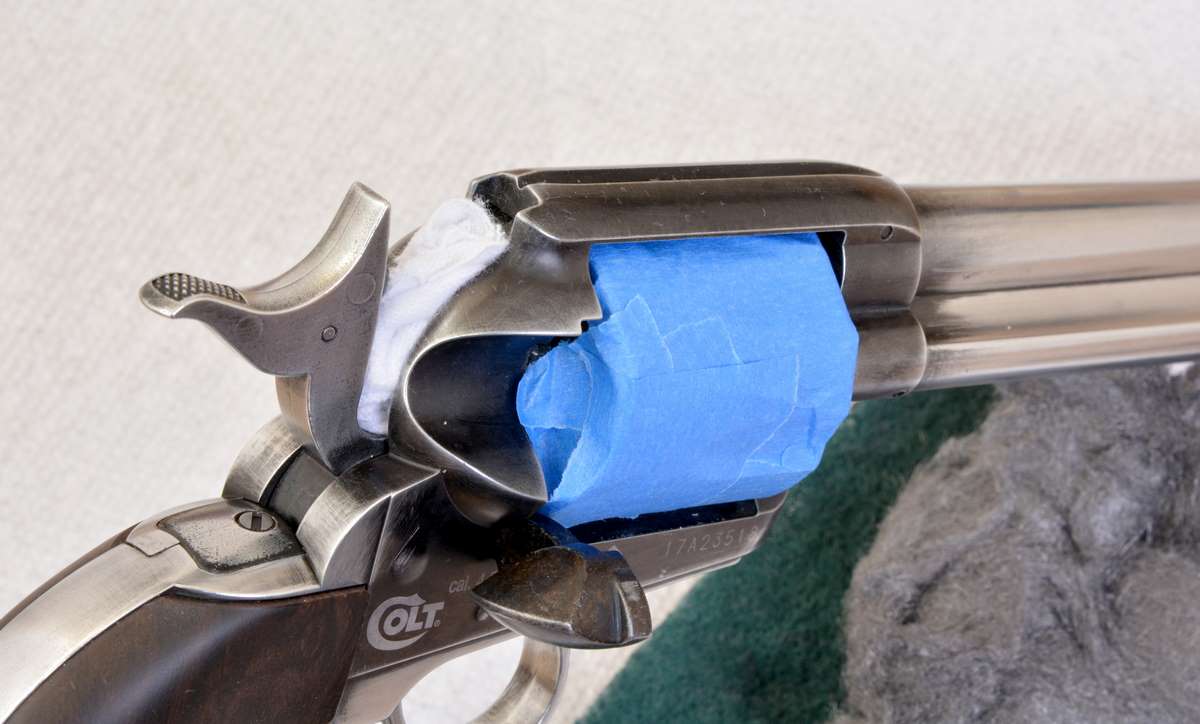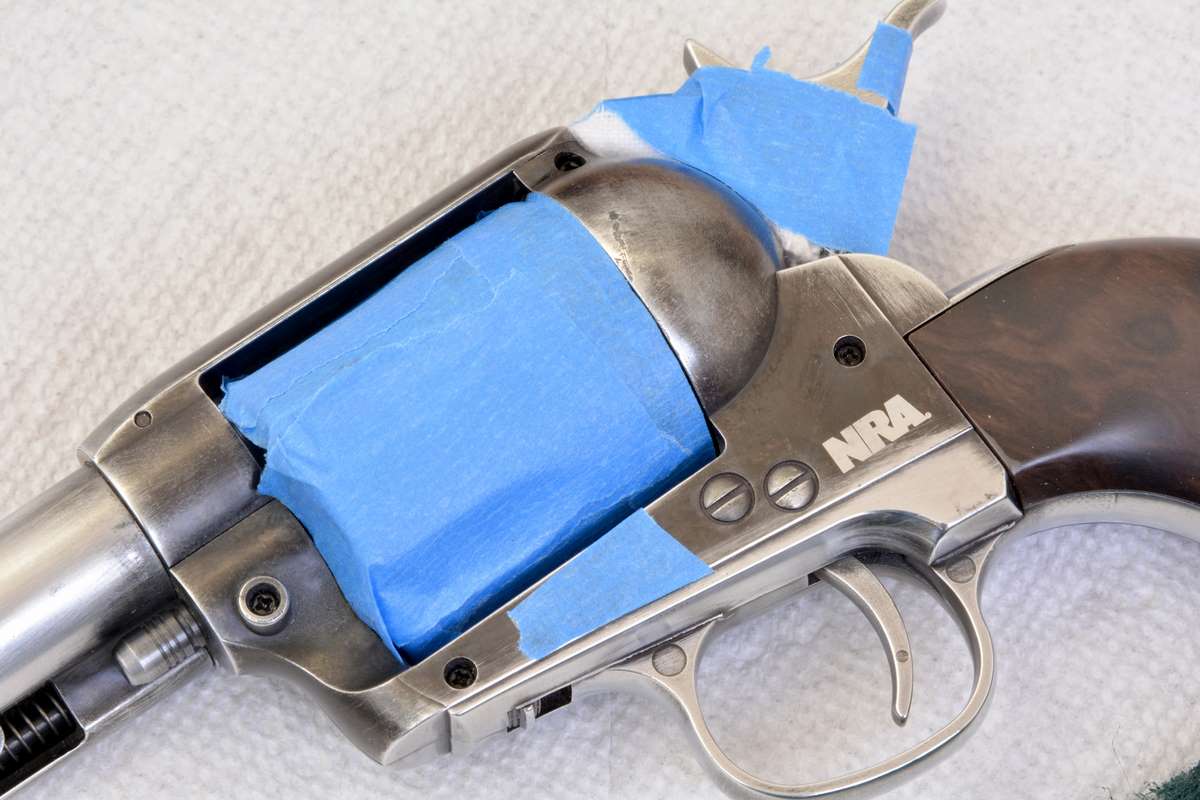 Working in smaller, tighter places and on smaller surfaces, I have cut the 3M pad into smaller pieces to work in fine, short strokes where needed. In order to get the back of the frame where it meets the grips I removed each panel and taped up the grip frame.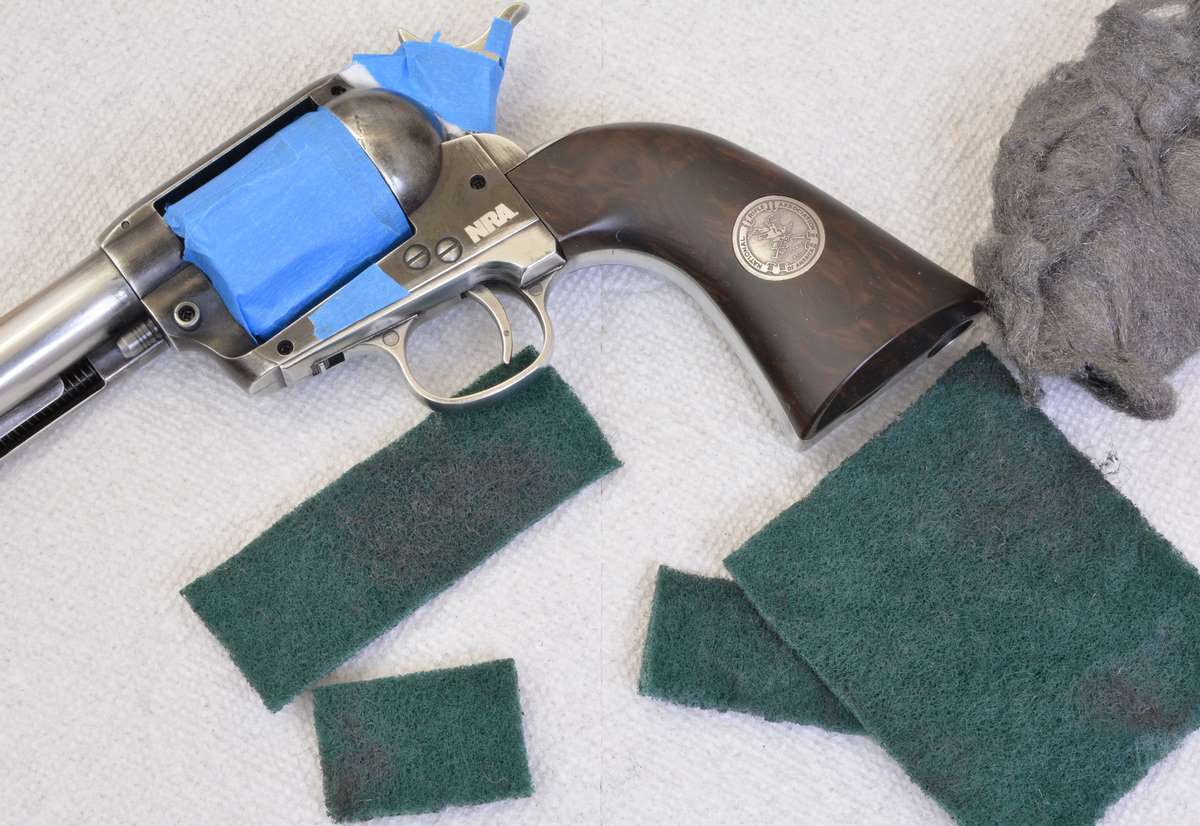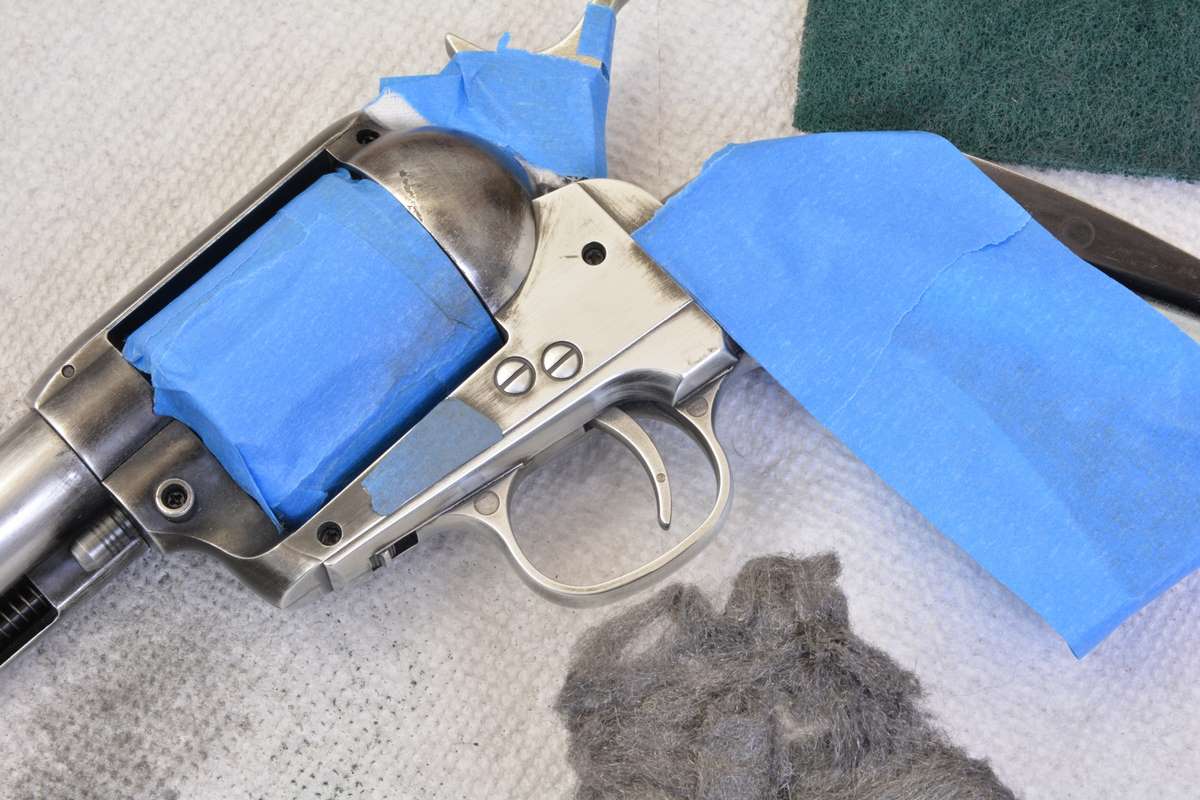 With the lower frame polished out there remains the topstrap, small curves in the frame and the loading gate; both outside and inside of the frame where the loading gate closes. This is a very lightly built part and you need to exercise as light a touch as possible on the gate and support it with your other hand when applying any pressure.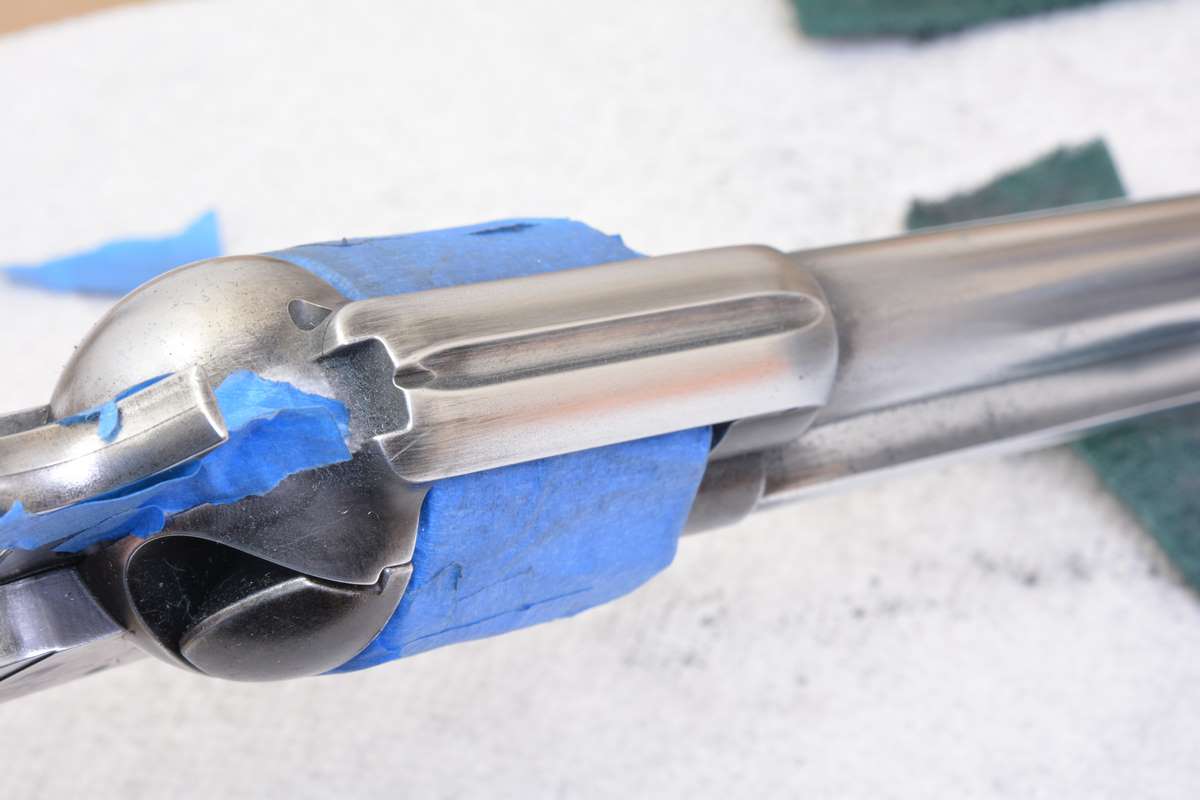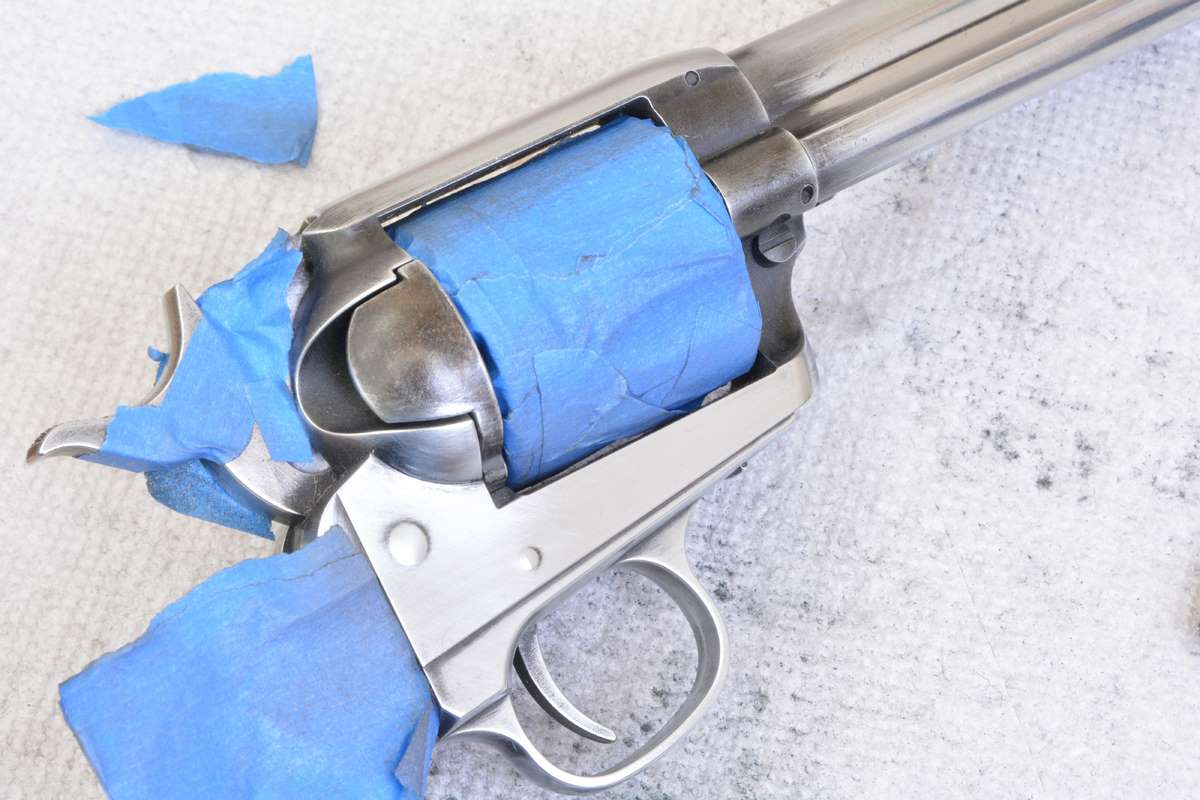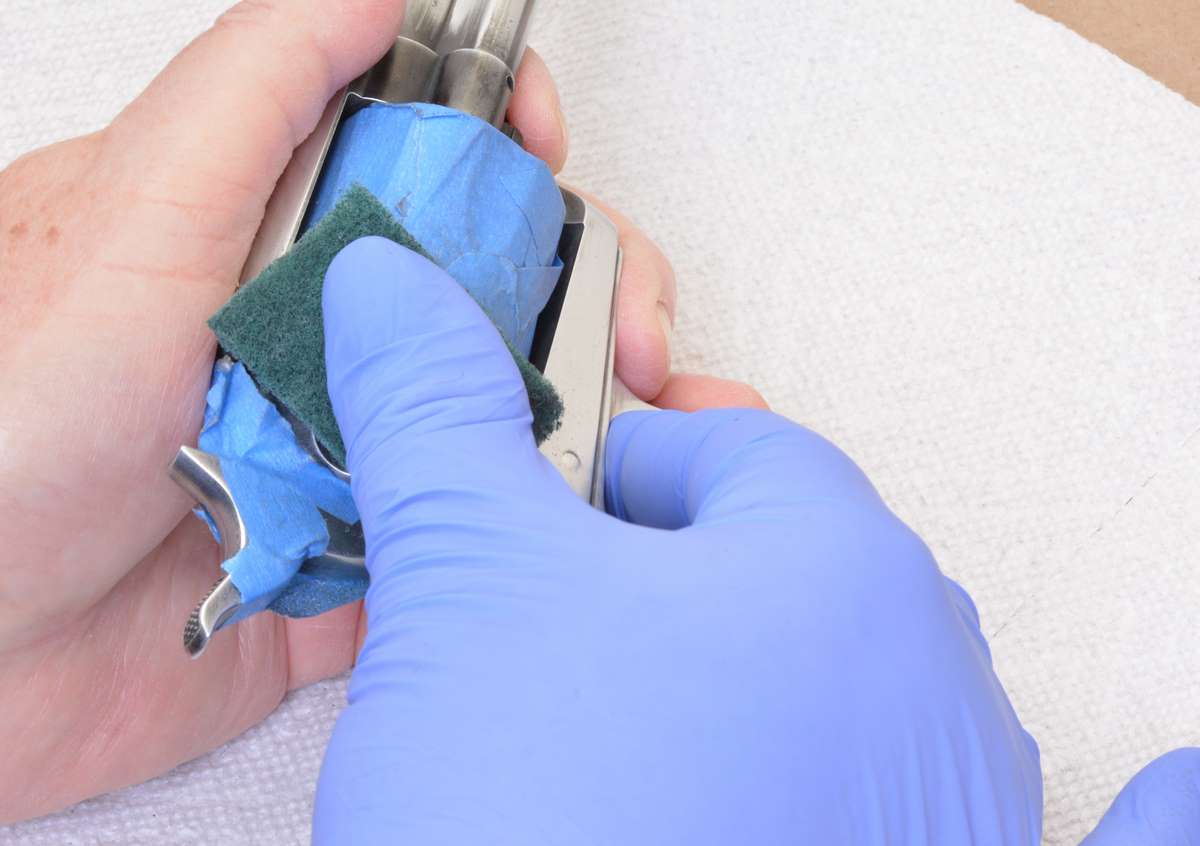 Going over small areas that have seams is not as critical as flat surfaces, as these small corners would be protected areas and the refinishing with bluing and oil will fill them in nicely. They will come up a little darker as would be on an old, weathered Colt SAA.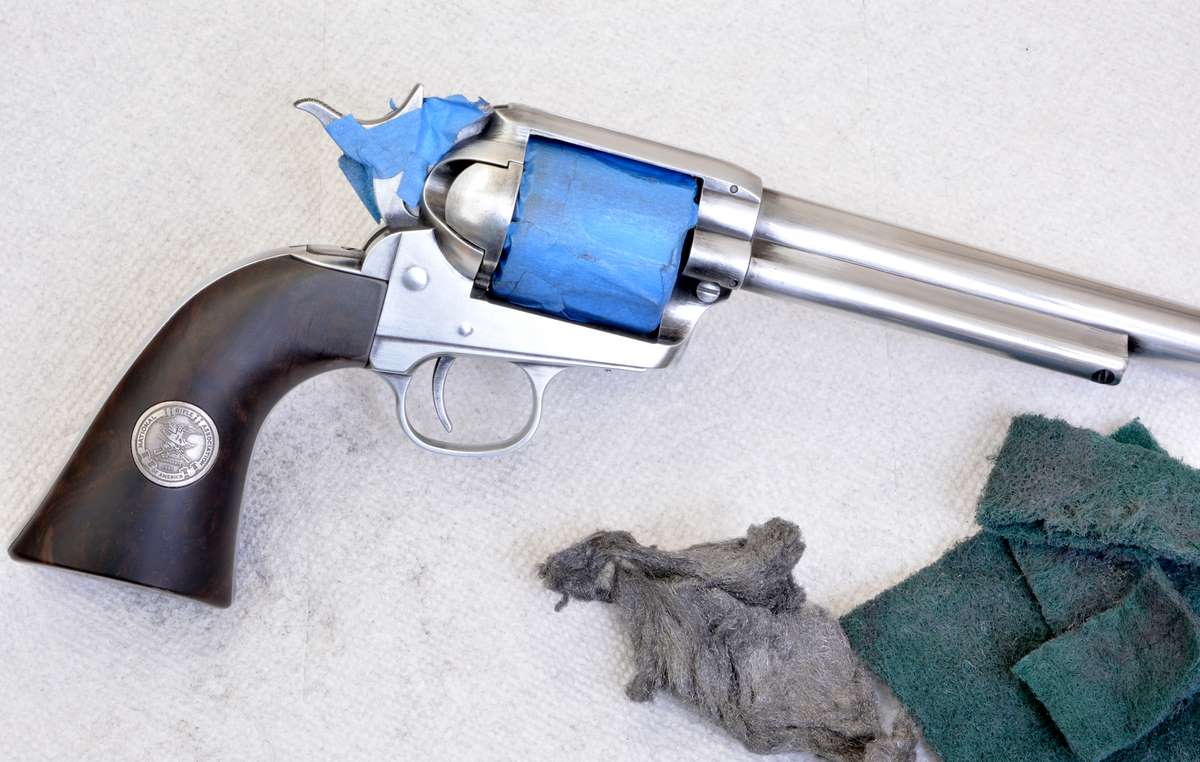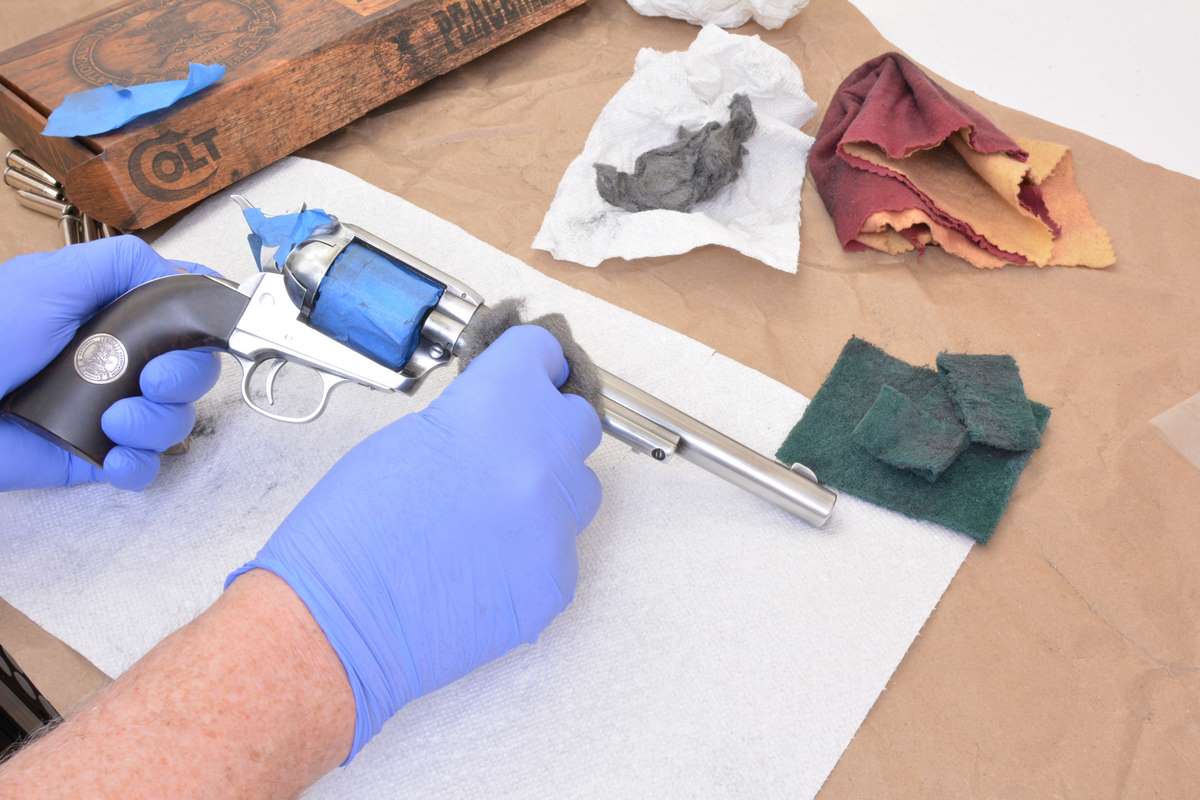 With all areas covered, the gun will get one final rub down with 0000 steel wool before it is checked for function again (remember there is still CO2 in the grip frame) and then it will be ready for a wipe down to remove any remaining oils or debris before starting the bluing process in Part 4.