Replica Air Pistol of the Year Part 1
What it takes to become 2018's Top Gun
By Dennis Adler
Each year since I began writing the Airgun Experience I have selected one new model as my Air Pistol of the Year. For 2018, given the variety of new air pistols and satisfying, though not overwhelming number of models introduced, the focus has specifically turned to CO2 air pistols that are based on actual centerfire handgun models, whether new (like the Sig Sauer M17) or older (like the HK USP) so long as the air pistol is new. I am also establishing an updated point system based on five comparative categories with values from 1 to 10 points for each. This is going to separate out a number of guns simply because of their various features, or lack thereof. The gun chosen as Replica Air Pistol of the Year will be based solely on total points earned.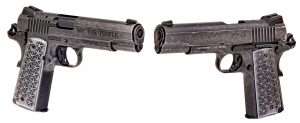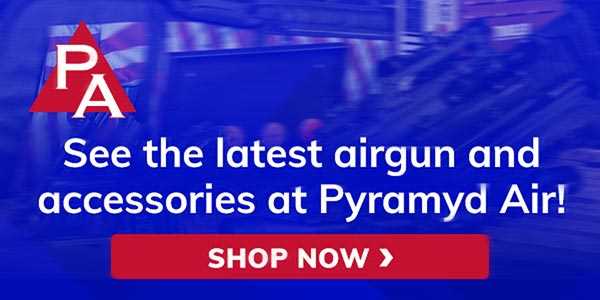 The Catagories
The first is, in my mind, the most important for a replica, Authenticity; how close is the CO2 model in physical appearance to its centerfire counterpart? Aesthetics of the design will also have a bearing, such as the air pistol's finish compared to the centerfire model.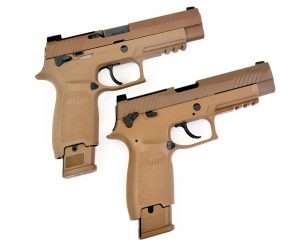 Second is the Ingenuity of the design; how has the manufacturer achieved its pistol's status as a replica? This can come down to the type of firing system used and how close it is to the centerfire design.
Third is Ease of use; simply how exact is the handling, placement of operating controls, or addition of non-authentic components like a manual safety not found on the centerfire model. This is going to be a tough one because most air pistol manufacturers adhere to the requirement for an air pistol to have a manual safety, even if its centerfire counterpart does not have one. We will allow some latitude here for how cleverly or unobtrusively this is achieved.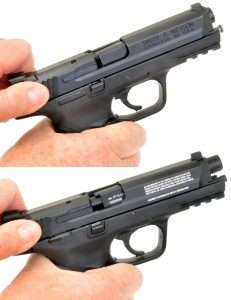 Next, comes Field stripping capability; and this is going to make or break a few of the guns in contention for top honors, but this is certainly one of the most noteworthy features of a replica CO2 pistol, and a direct attribute of the first category.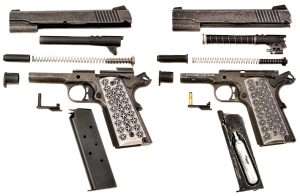 Last is probably as important as the first, Performance & Accuracy; this will be determined by accuracy at competitive distances of 21 feet for BB (smoothbore) models, 10 meters for pellet (rifled barrel) models, and the feel of the gun as it fires. Blowback action guns will obviously have a great advantage here, but perceptible recoil (the more the better) and average velocity will count, as will sight design and ease of target acquisition. A gun that accumulates 50 points wins.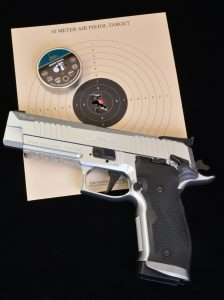 The Contenders for 2018
There is only one new wheelgun for this year's competition, the Umarex Ruger Superhawk, which is a Ruger-ized version of the Umarex S&W 327 TRR8. This is a good looking BB cartridge firing revolver that offers an appealing alternative to the S&W.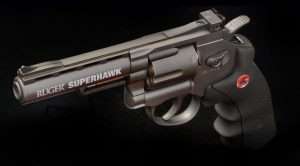 The remaining nine air pistols are all semi-autos. Three are pellet-firing models, the new ASG Dan Wesson Valor 1911 (which is a variation of the Hatsan H-1911 reviewed earlier this year), the Sig Sauer P226 X-Five ASP, which is a blowback action model, and the Sig Sauer P320 M17 ASP based on the current U.S. Army standard issue sidearm.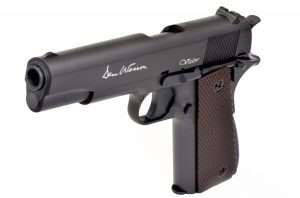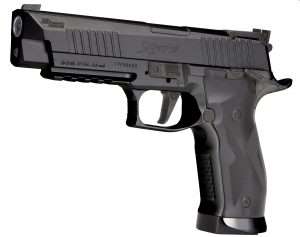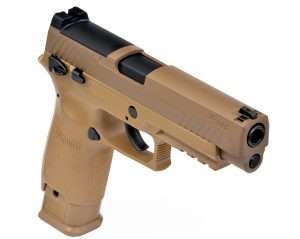 Sig Sauer also holds another spot in the lineup with the blowback action WE THE PEOPLE 1911 BB model, which runs up against the ASG CZ 75 SP-01 Shadow (and Shadow Blue), two new Glock models from Umarex, the Glock 19 Compact (which is a non-blowback model) and the blowback action Glock 17 (which should be available late December). Umarex holds two additional seats at the table with the updated Walther PPS M2, and what I consider the dark horse candidate for Top Gun, the excellent Heckler & Koch USP blowback action model.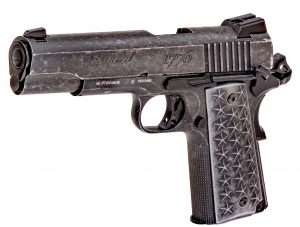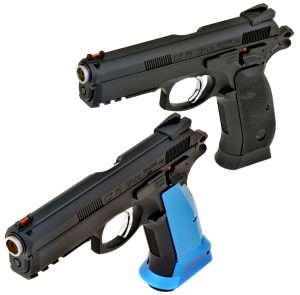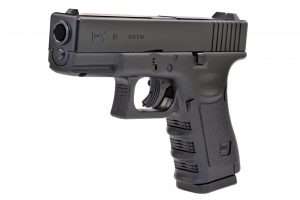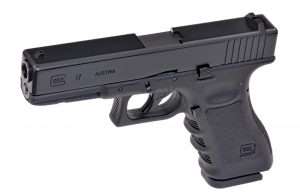 It is an impressive lineup of new CO2 pistols, and while we may not have gotten everything we wanted in 2018, there are nonetheless some superstars in both the BB and pellet firing categories, which is going to make for a very competitive rundown to December 25th and the announcement of 2018's Replica Air Pistol of the Year.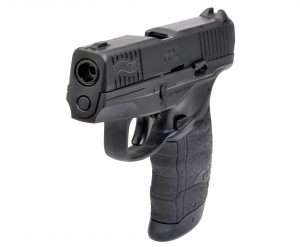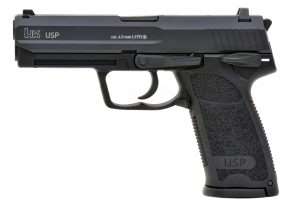 While total points will ultimately determine the overall winner, all of these guns have been reviewed in Airgun Experience this year (in one form or another) and many of you have already purchased one or more of them. So, your opinions are going to count, too. Let the comments begin and weigh in with your choice for this year's Top Gun.
In Part 2 we begin with the first round of elimination with revolvers and non-blowback action models, and how well they fare against some superior designs.