Replica Air Pistol of the Year Part 5
The Shadow 2 Knows
By Dennis Adler
If you're wondering how this year's top gun competition is going to play out, I am too. The choices are few, but every one has been a gem of a gun in one way or another, whether a brand new design, like the Chiappa Rhino, or one of multiple updates to earlier guns like the Barra Schofield Wells Fargo, or the subject of this article, the improved ASG CZ 75 SP-01 Shadow, updated to match the centerfire Shadow 2 target model. Is it a better gun than the SP-01 Shadow? That was what seemed to be the case in the initial Airgun Experience review with the Shadow 2's adjustable rear sight being the single most important advantage over the earlier model. The rest is aesthetics, important, but not a groundbreaking improvement over its stylish SP-01 Shadow predecessor.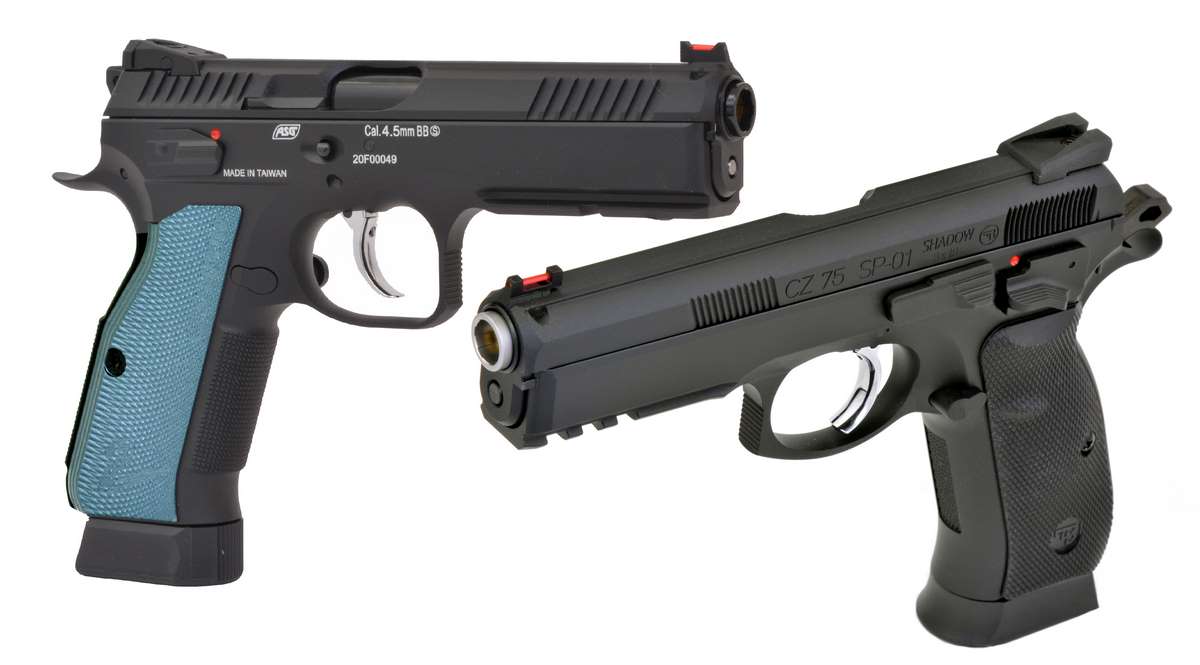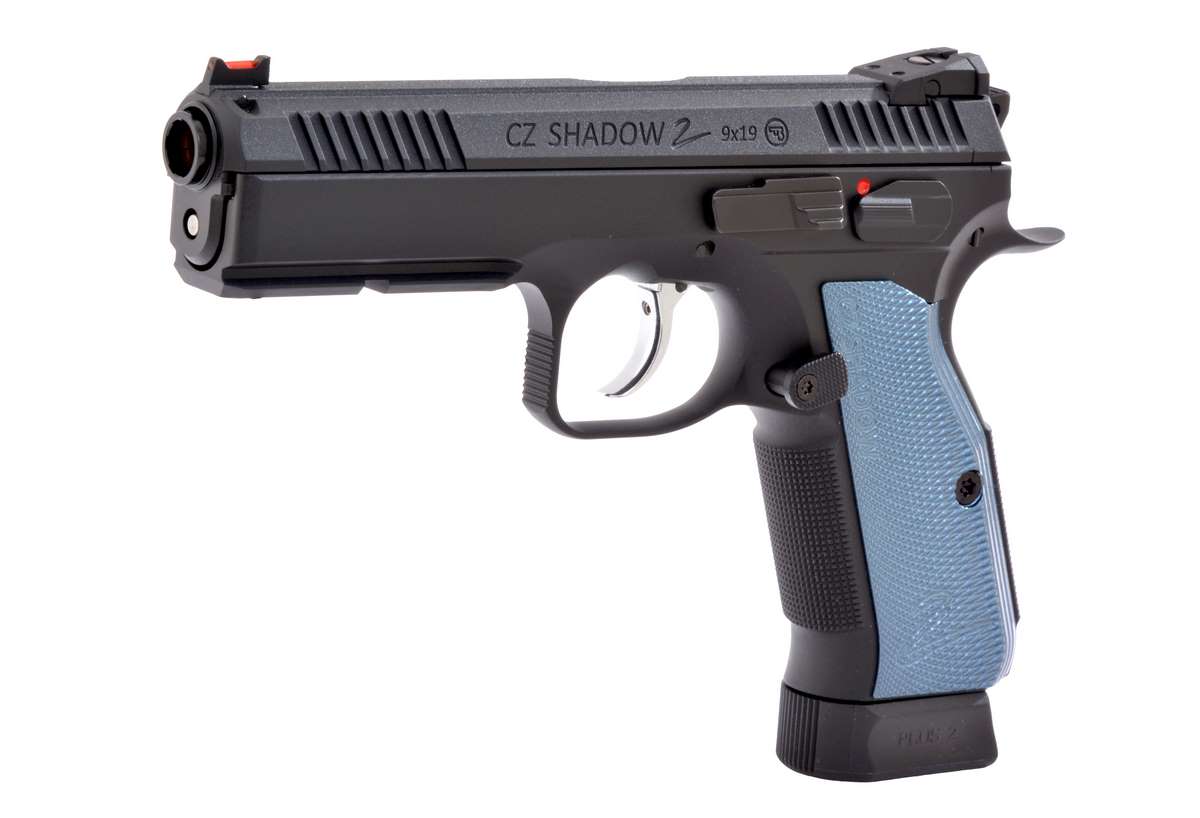 Like the SP-01 Shadow the superbly-built Shadow 2 is a 1:1 copy of its centerfire counterpart and also like the SP-01 Shadow, the Shadow 2 can be partially field stripped, meaning that the slide can be removed from the frame following the same procedure as the 9mm Shadow 2. After that, there is no need or easy way to remove the recoil spring, guide rod and barrel without some further disassembly not required on the centerfire model. Actually there isn't even a real reason other than basic field stripping practice to even remove the slide, except on the Shadow 2 CO2 model because the air pistol is fitted with a hop-up device designed for the BB pistol.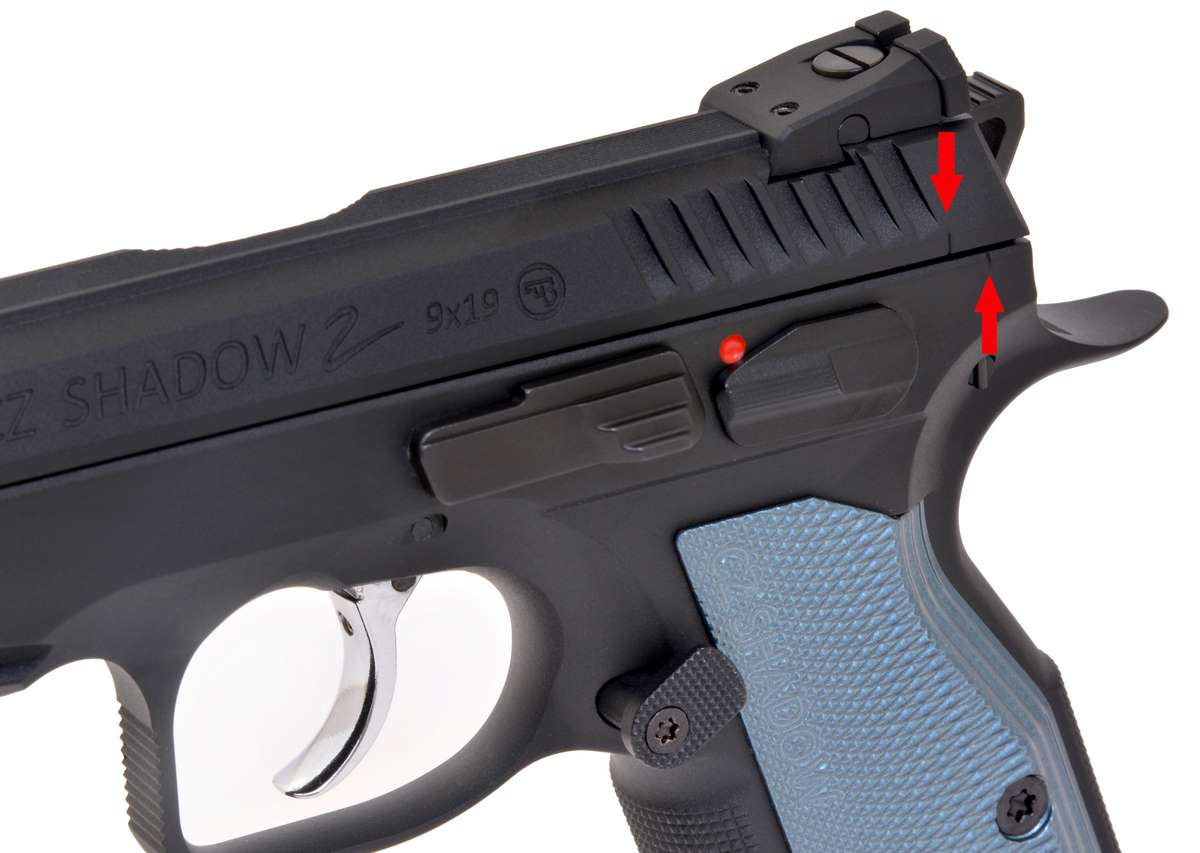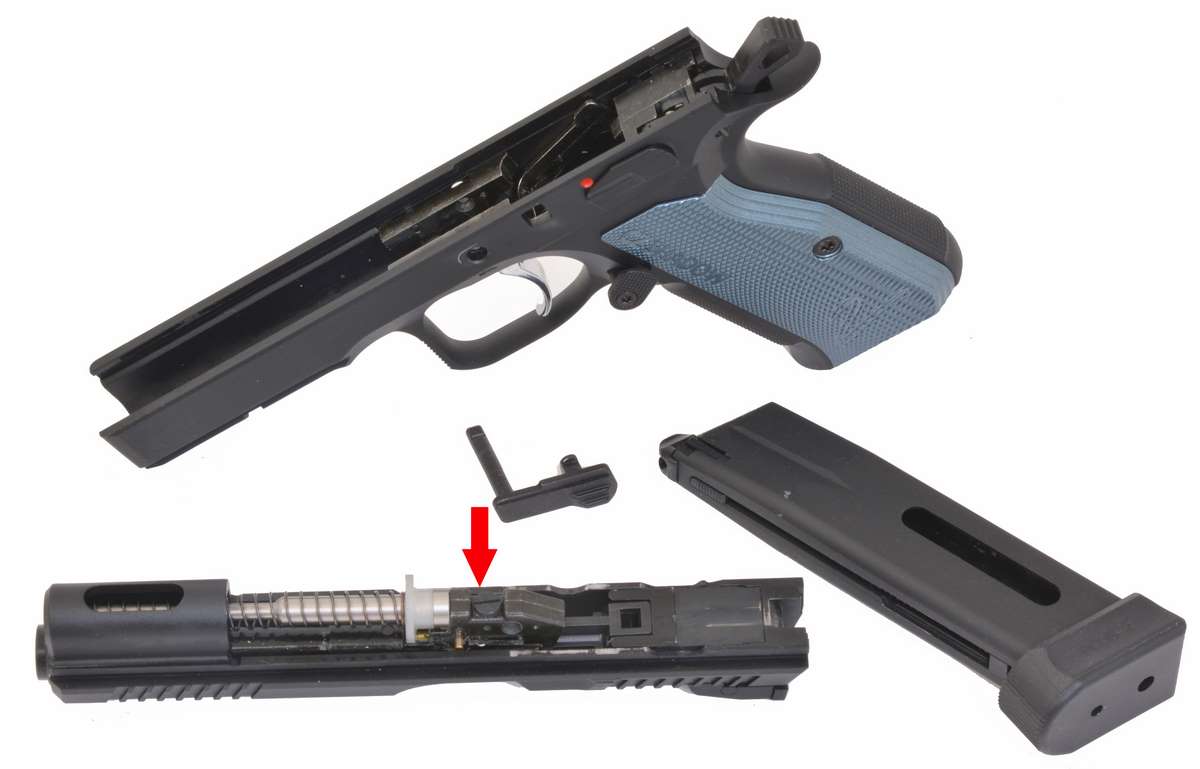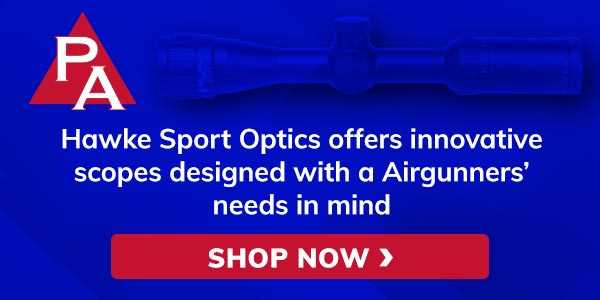 Hop-up adjustments were designed to increase accuracy and distance with Airsoft guns shooting featherweight 6mm synthetic BBs (spitballs as some BB and pellet pistol fans call Airsoft ammo), but this CO2 powered BB gun has a Hop-up that will adjust the trajectory of the steel BBs for more accurate shooting at varying distances. All of the original tests with this gun were shot with the Hop-up left as set by ASG. I decided to check it out for the final Replica Air Pistol of the Year evaluation and here is what I have discovered.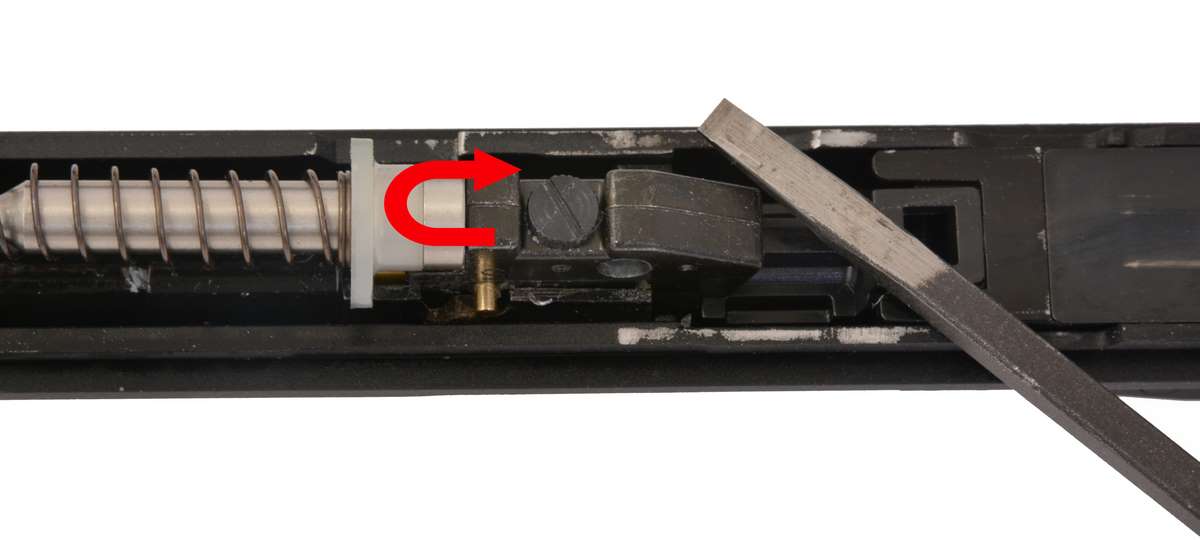 The instruction booklet shows how to fieldstrip the Shadow 2 so you can access the Hop-up adjustment screw. It indicates to turn it gradually from left to right, reassemble the gun and test fire to see if the BBs are flying straighter; excessive Hop-up will cause shots to hit high, too little to hit low. Interestingly, while the booklet spends two pages on field stripping and Hop-up adjustment, there is no mention of how to adjust the rear sight for elevation and windage. I did, however, write about it in detail in my original review in Airgun Experience.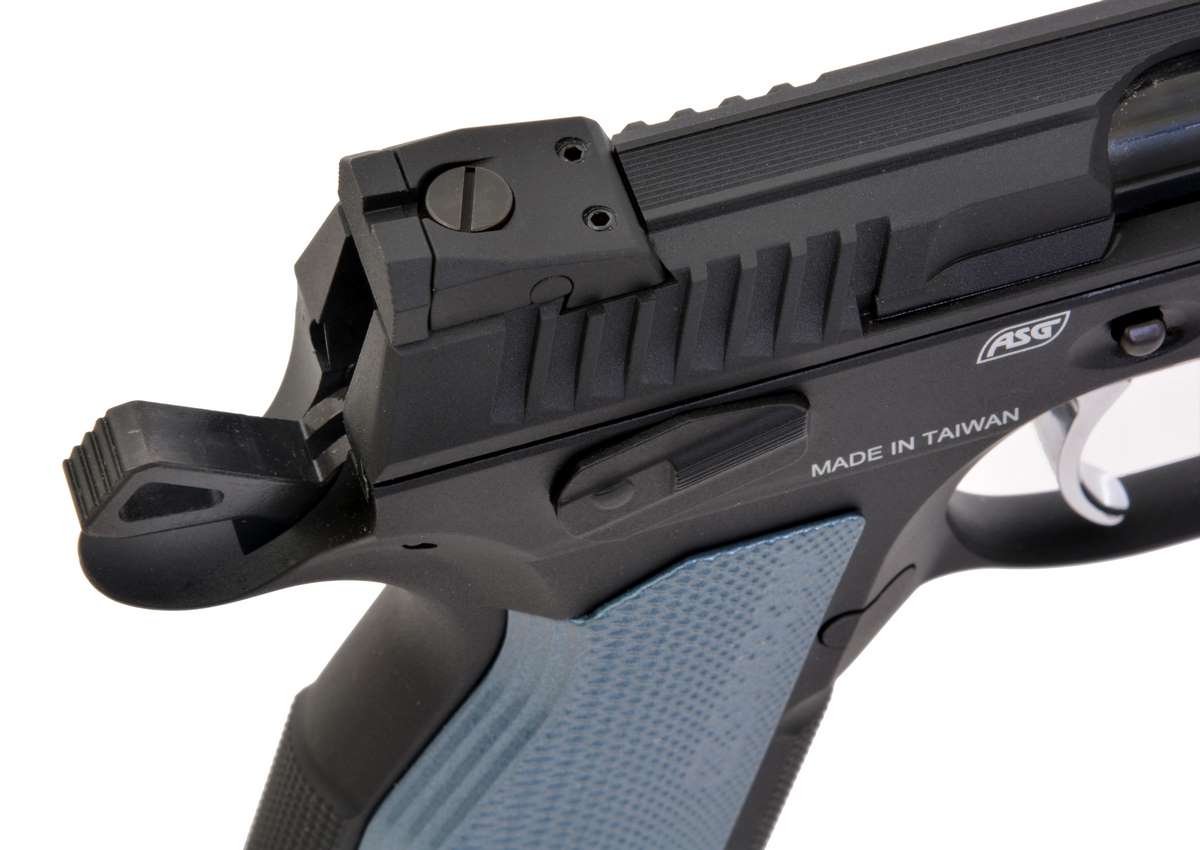 I am going to make a slight adjustment to the Hop-up, with a recommend one eighth turn to the right, and then run velocity and accuracy tests with the rear sight as previously adjusted. Velocity clocked an average of 298 fps, a considerable drop and shots all hit low but grouped tight with 10 hits at 1.5 inches and a best five at 0.937 inches. The question is now, do I turn further right or go back to center and make a one eight turn to the left? I decided to go left and see what happens. Velocity stayed just below 300 fps average and shots hit a little more sporadically, mostly low and few a bit high. No advantage to that adjustment at all. Back to dead center. Velocity rose to 312 fps average and the gun was back on target pretty close to the same POA as earlier tests. The Hop-up really doesn't seem to be of any advantage here, at least from my tests. So, back to the original settings and test targets for accuracy with the Shadow 2.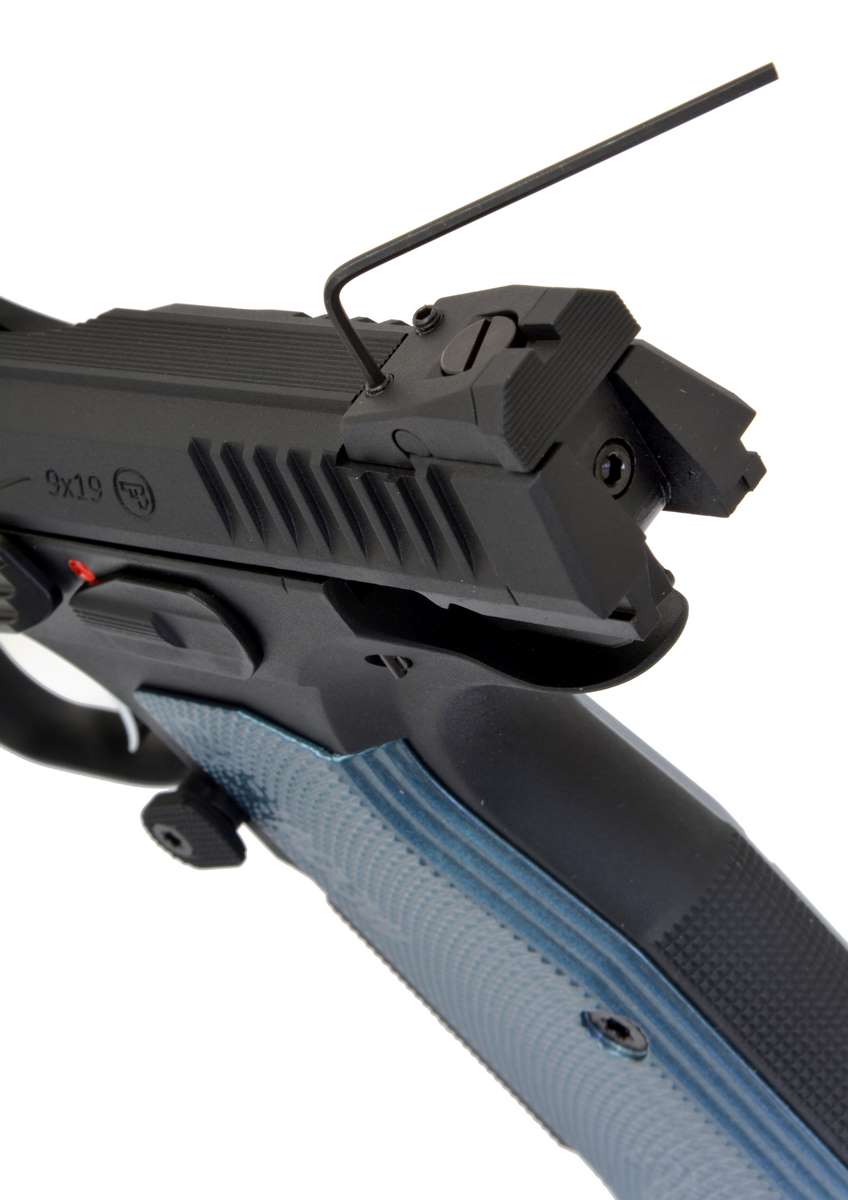 Again I am shooting a 10 round target with this gun for all the marbles at 21 feet. As you recall, the Shadow 2 has an excellent, SA trigger pull and the sights can be pretty well adjusted to POA/POI accuracy (not pinpoint but far better than with open sights on a semi-auto). It's a big plus over the SP-01 Shadow, which I still like a little better because of the capability of upgrades (for as long as you can still find them!)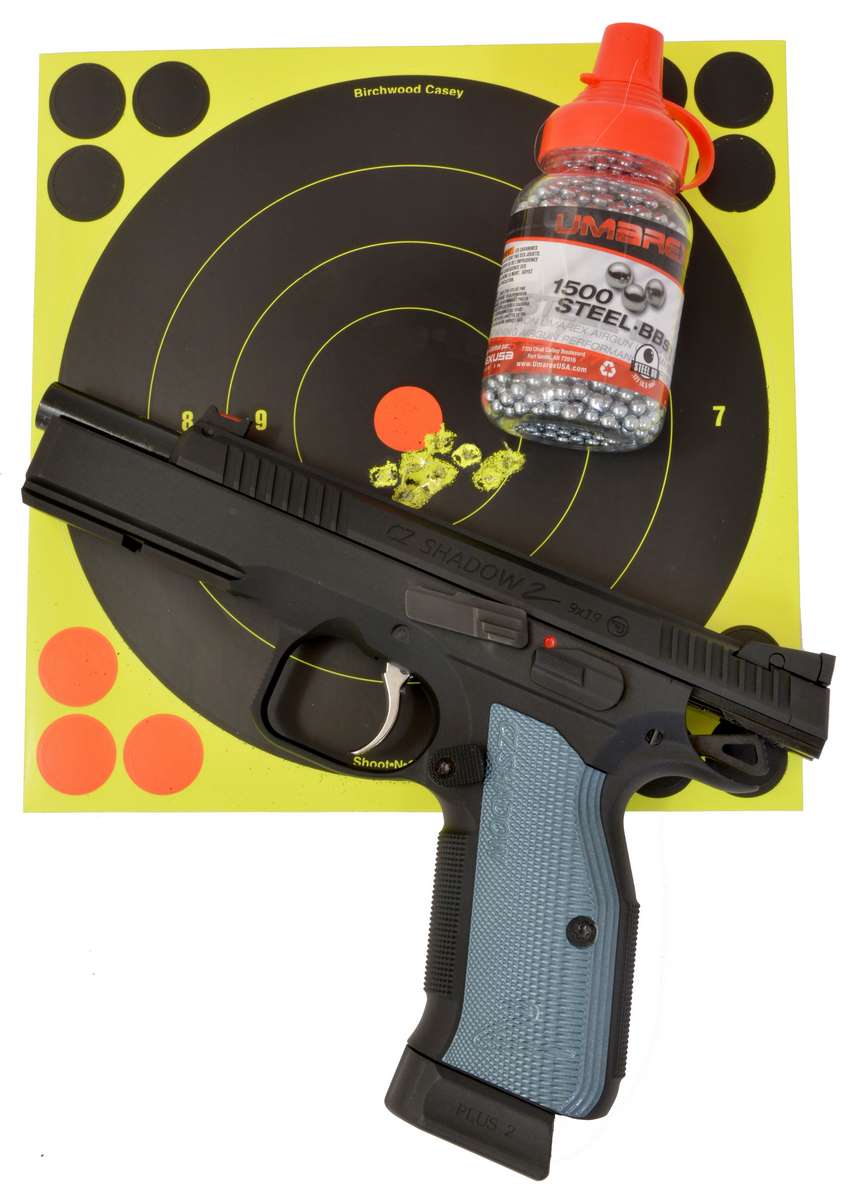 My first new 10-shot group hit a little low and right of the bullseye with one shot cutting the edge and a spread of 1.25 inches with a best five-shots all overlapping at 0.53 inches just under the bullseye.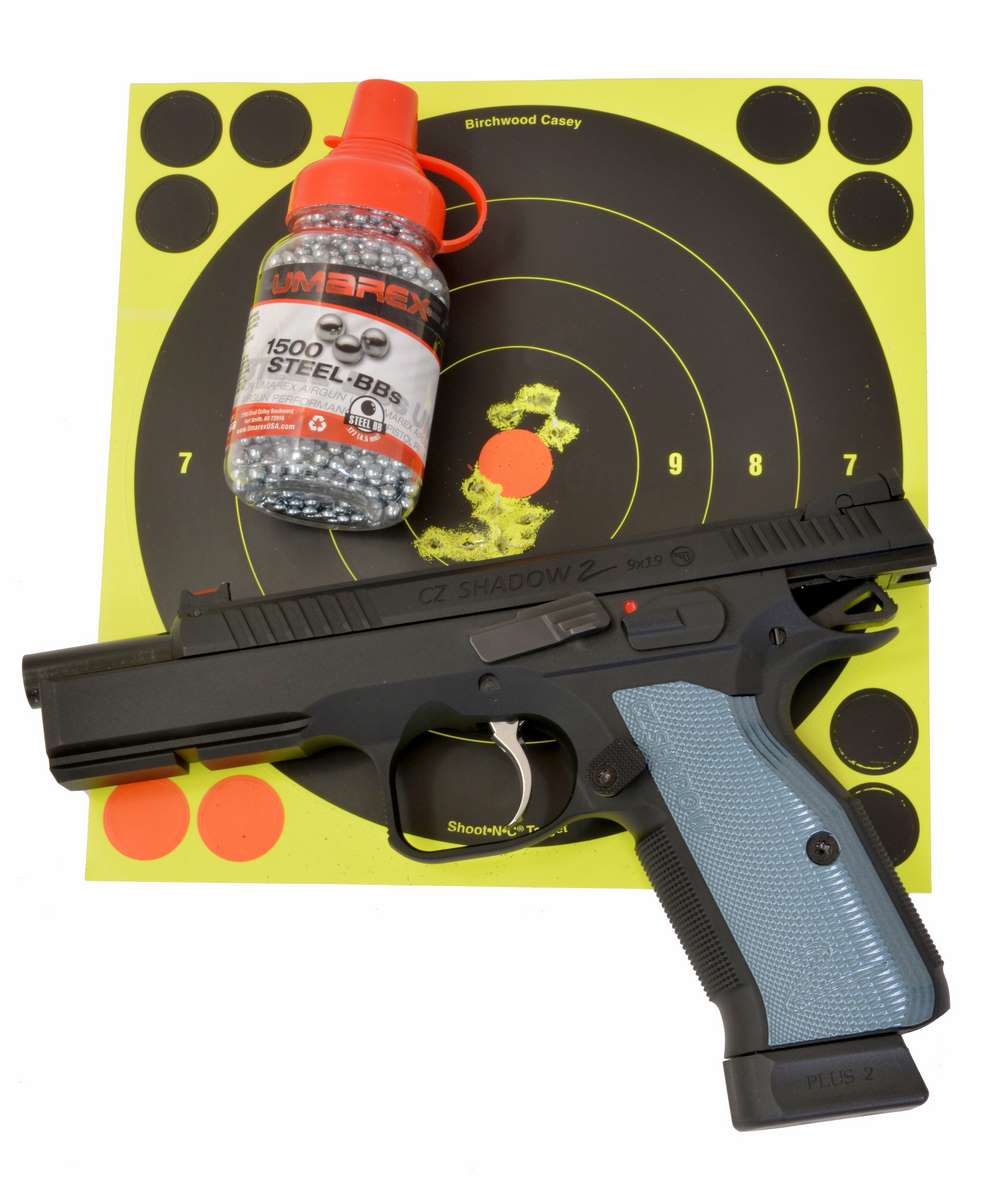 I went back and shot another target with a fresh CO2, the first was already exhausted at three mags, and this time I punched 10 rounds into, ah! Seven overlapping just under the bullseye, with a spread of 0.875 inches including five overlapping hits at 0.57 inches, and then three high, just over the bullseye, to open up my 10-shot group to 1.5 inches. I have to give the points to the gun because it was absolutely me trying to tie the first group under the bullseye with a last three at the bottom of the bull for a sub 1-inch total, and instead hitting a little high. Even adjustable sights can't fix a bad decision, but the Shadow 2 did deliver a really impressive seven out of ten.
The gun can shoot well, the Hop-up is no help, the velocity only average against new guns with superior downrange speeds, but it is a solid looker with 1:1 dimensions, fit and finish; once again, ASG at its best with a CZ 75 CO2 model. While the Shadow 2 is currently on back-order, this is one you might want to sign up for in 2021!
ASG CZ 75 Shadow 2
Authenticity 1 to 10 10 (1:1 match to centerfire model)
Ingenuity of the design 1 to 10 9 (evolved from SP-01 Shadow)
Ease of use 1 to 10                               9 (heavy follower and spring no lock for loading)
Performance 1 to 10 9 (average velocity, very light SA trigger pull)
Accuracy 1 to 10 10 (adj. sights, light trigger, 5-shots 0.53 inches)
Field stripping capability bonus 1 1 (dicey, only takes down to slide and frame)
Adjustable Sights bonus 1 1
Total points 49