Replica Air Pistol of the Year past winners
The top guns from 2017, 2018, and 2019
By Dennis Adler
Back in 2017 I made a favorite pick of new airguns and started what would become the Replica Air Pistol of the Year competition. The air pistols that have won top honors over the past three years are all still being manufactured and are just as worthy of the top gun honors today, in fact, none of them have been surpassed thus far. Building a new CO2 model that can meet or beat the design, handling, performance and accuracy of earlier airguns that earned the Replica Air Pistol of the Year title is never easy, and each successive winner since 2017 has raised the bar. The competition in 2017, 2018, and 2019 was pretty tough because there were a lot of exciting new models, some based on earlier designs (2015 models), that were improved upon and a few that made the jump from BB guns to pellet guns and further expanding the competition for one model to rise to the top.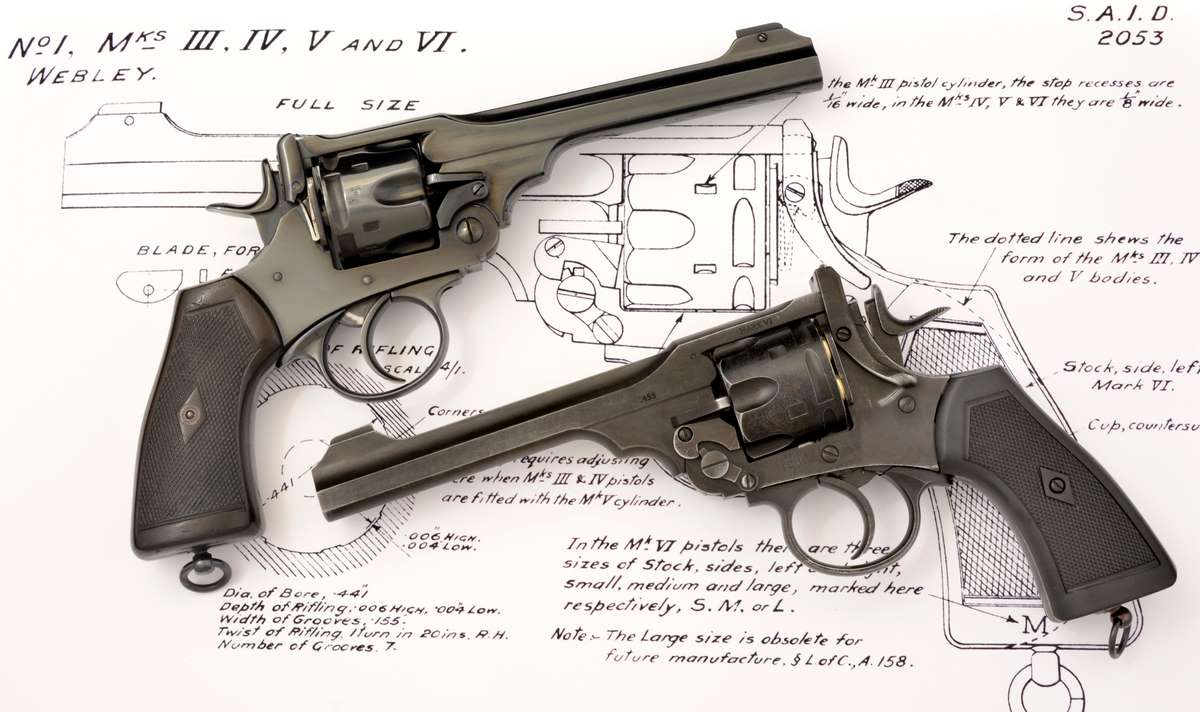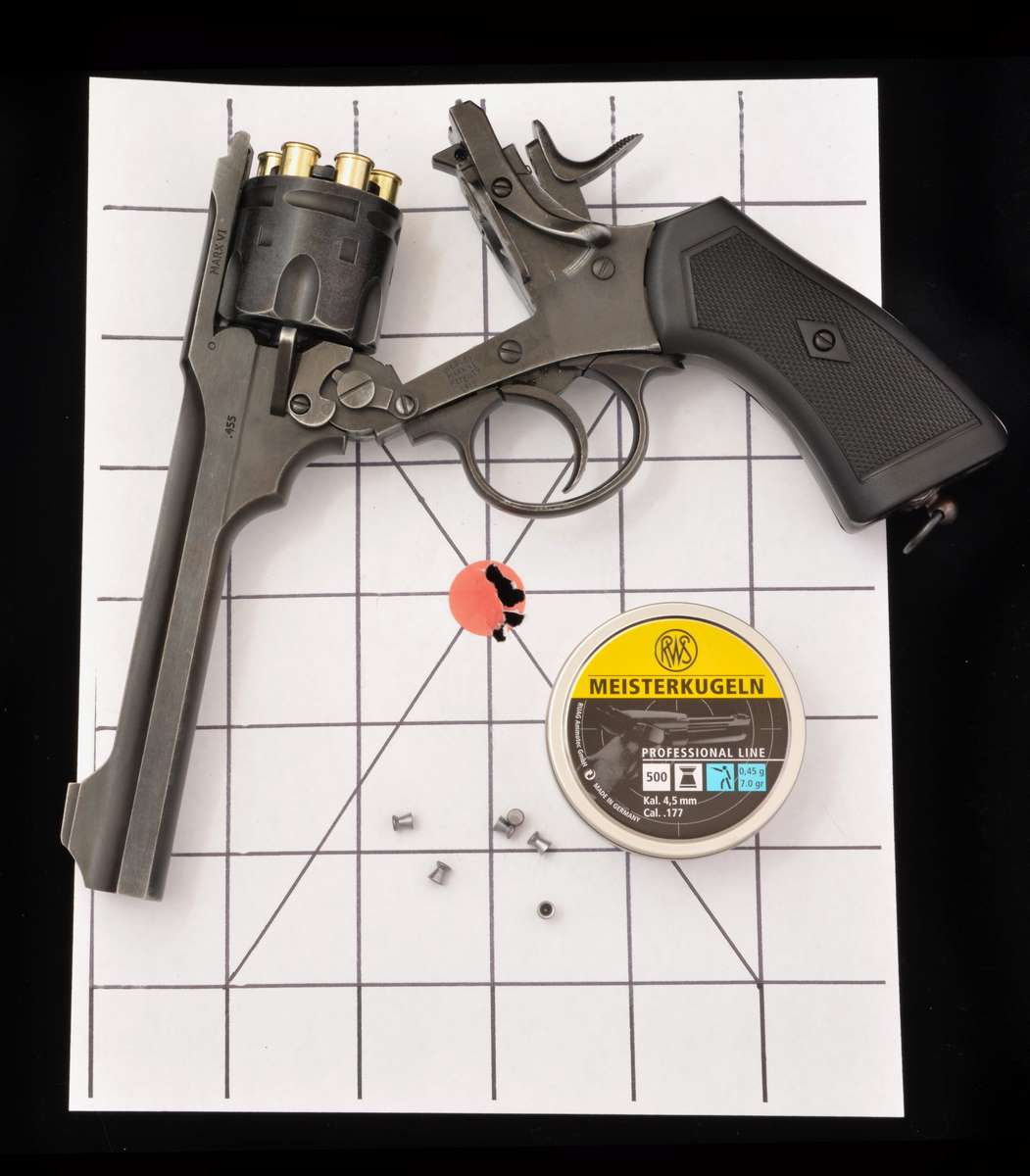 Doing this in 2020 is far more difficult due to the global pandemic's impact on manufacturing and exporting/importing of products from overseas. In the overall scheme of things right now, some new BB guns are pretty far down the list of life's necessities, but a few manufacturers have managed to follow through on designs and plans that were in the works in 2019 and bring a handful of new CO2 models to the U.S. despite the worst health crisis we have seen in our lifetime. All the manufacturers are to be commended because they managed to get new product into the pipeline even though initial supplies of the new models are limited.
In times of crisis, when we are feeling down, we tend to find some peace in our hobbies, and shooting air pistols has always been a popular American pastime (actually a global pastime, enough so that it is an Olympic sport). In the last decade we have seen that hobby grow exponentially as new, more realistic and exciting air pistols and air rifles have been designed and brought to market. Now with more time being spent at home, hobbies are more important than ever, and if that means shooting an air pistol in the basement or in the backyard (if you are fortunate enough to have one), becomes an outlet that allows for one to focus on skills and techniques that can stimulate the senses and hopefully also reduce stress. Some people achieve this through painting in its many forms, from artwork to repainting the interior of your house, others through building projects, building and painting model boats or airplanes, or shooting an air pistol; hobbies are endless and just about everybody has at least one that can be done indoors.
Those of you reading Airgun Experience are more apt to buy a new air pistol this December because we're likely to have more indoor time on our hands this winter in many parts of the country. For me, living where its snows for three to four months on average during winter is normal (and this is much better than when I spent two years in the town of Sault Ste Marie, located on the Michigan/Canadian border, where it snowed at least six months out of the year, and the record was snowing every month except August), I get the opportunity to keep up my shooting skills by safely practicing indoor shooting with BB and pellet pistols. I know that some readers have as many BB and pellet guns as I do, so I am not alone in this and having the latest and the best is always something one can aspire to. This year, however, the choices are fewer, but first let's look back at the last three year's top gun picks.
What 2020's guns have to meet or beat
In a field populated mainly by blowback action CO2 pistols, for a revolver to win takes an exceptional gun. In 2017 such a gun won the title, the Webley MK VI Battlefield Finish topbreak, pellet-cartridge loading revolver. Not only was this a significant improvement over the earlier MK VI smoothbore BB model with the addition of an excellent rifled steel barrel, but a break from the matte black finish on the first MKVI CO2 pistols (a finish Webley revolvers did not have; war time military models had a flat finish, while civilian models remained high polish were blued) to a well executed weathered or "battlefield finish" which helped the newer MK VI air pistol vanquish all others in 2017.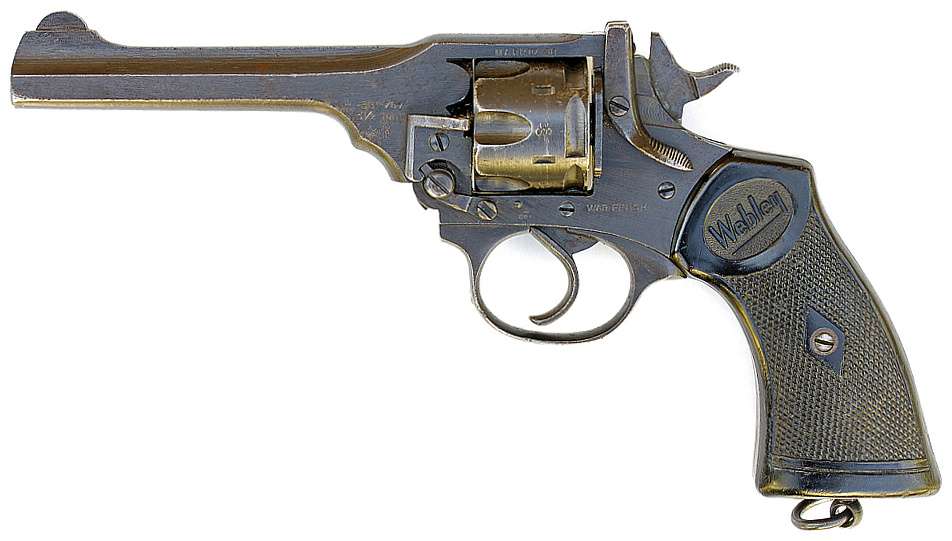 The key was a combination of the improved finish and a rifled barrel to shoot pellet cartridges, along with the gun's already superb, historically accurate build and the Webley & Scott brand heritage. This has remained the most popular Webley & Scott CO2 model three years running.
Building a better CO2 pellet pistol was the call for 2018 and one manufacturer excelled at this, Sig Sauer, which was still a relatively new comer to the airgun marketplace. Sig had won the contract to build a new U.S. Army pistol to replace the ageing Beretta M9 as the military's standard issue sidearm. Starting with its modular P320 platform (which I had tested extensively for Combat Handguns) Sig designers created a new model designated as the M17. At the same time, Sig Sauer's Sig Air division was already committed to building CO2 pistols of exceptional quality and had multiple guns in the running for 2018, but the M17 rose to the top through innovation, the same innovation that had helped the company win its U.S. military contract. The innovation for the CO2 model came in the form of the first self-contained CO2 pellet magazine, and a blowback action platform to utilize it.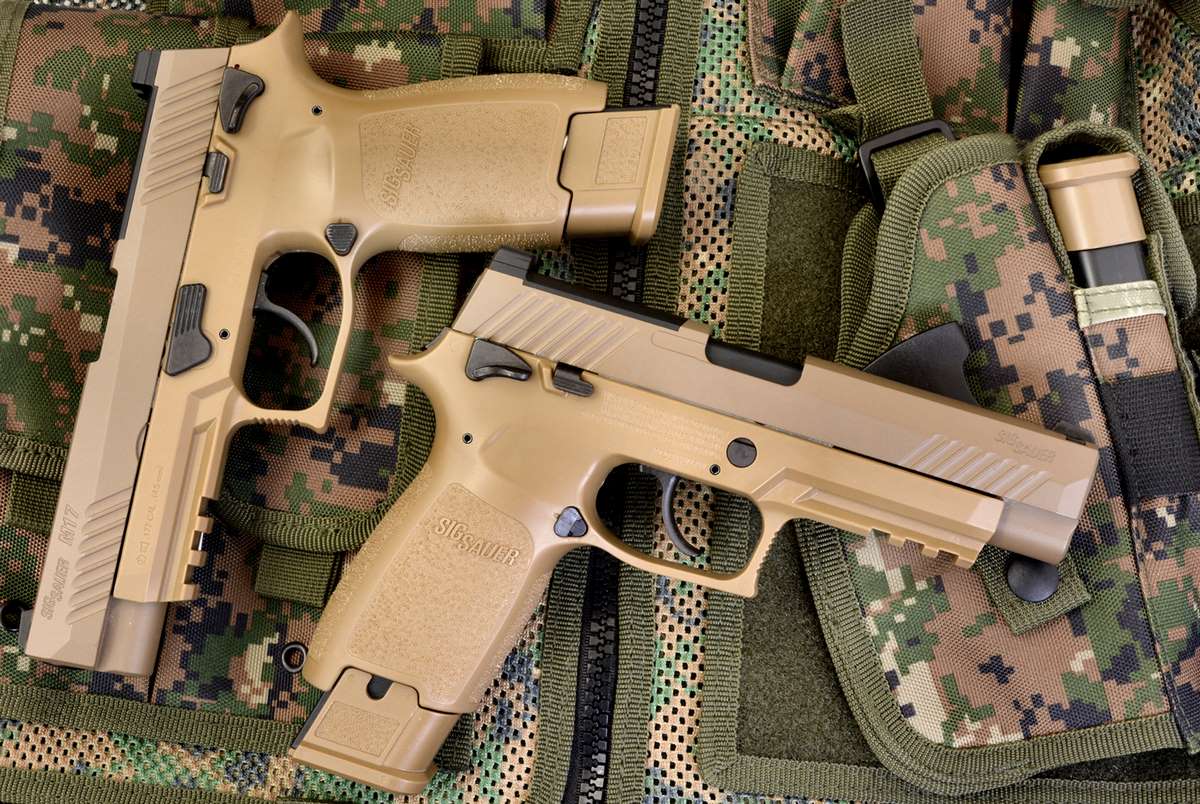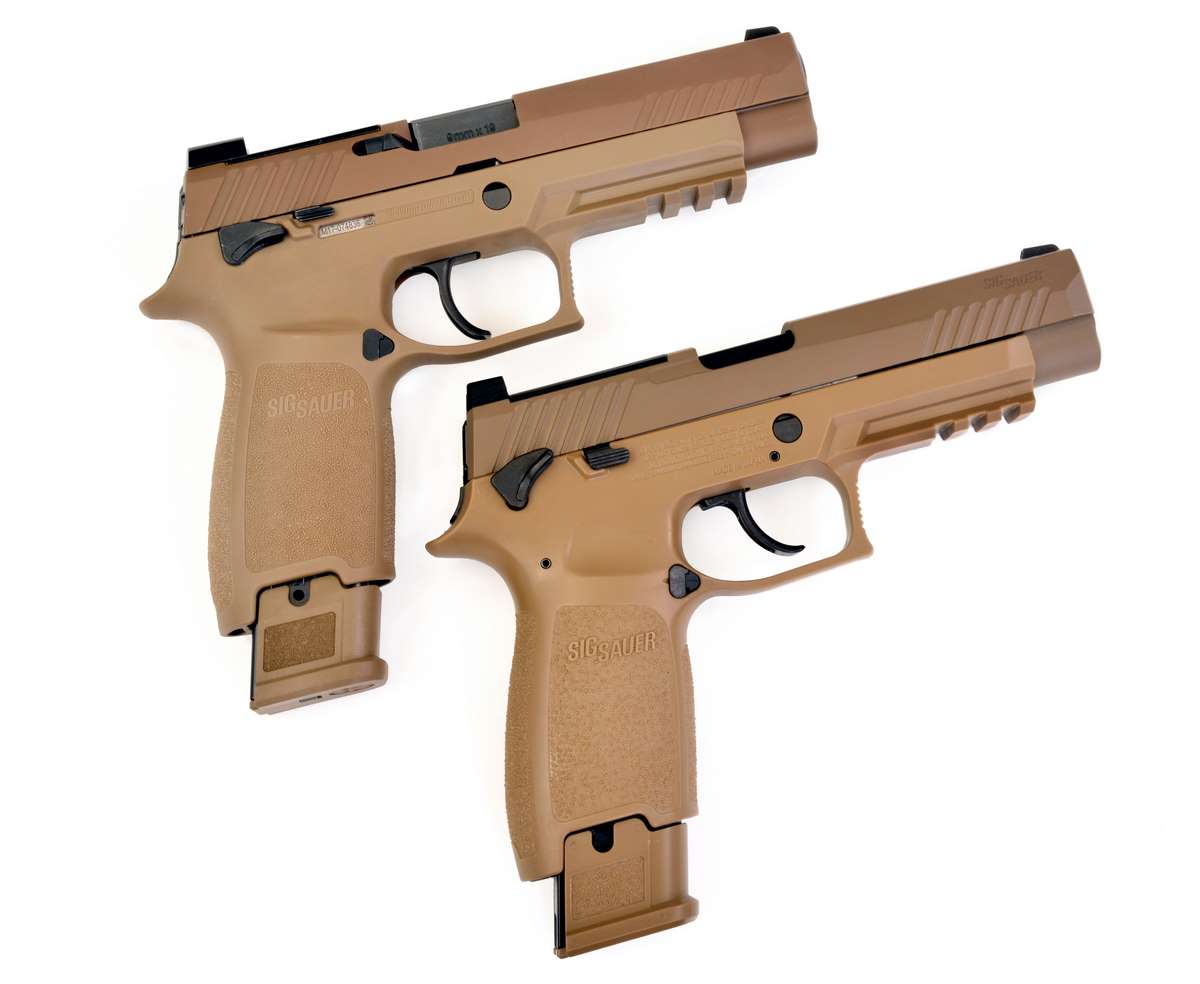 Although not the most accurate CO2 air pistol of 2018, it was so technologically advanced it was almost impossible for it not to win. This year Sig Air finally was able to come through with an upgrade that had been planned for late 2019, the Sig Air red dot reflex sight and slide mount plate, which the gun had been originally designed for.
The 2020 addition of the optics plate and sight vastly improved the gun's accuracy and I even toyed with the idea of running the improved optic's equipped M17 as a 2020 candidate for Replica Air Pistol of the Year, but that would really be unfair to all the rest.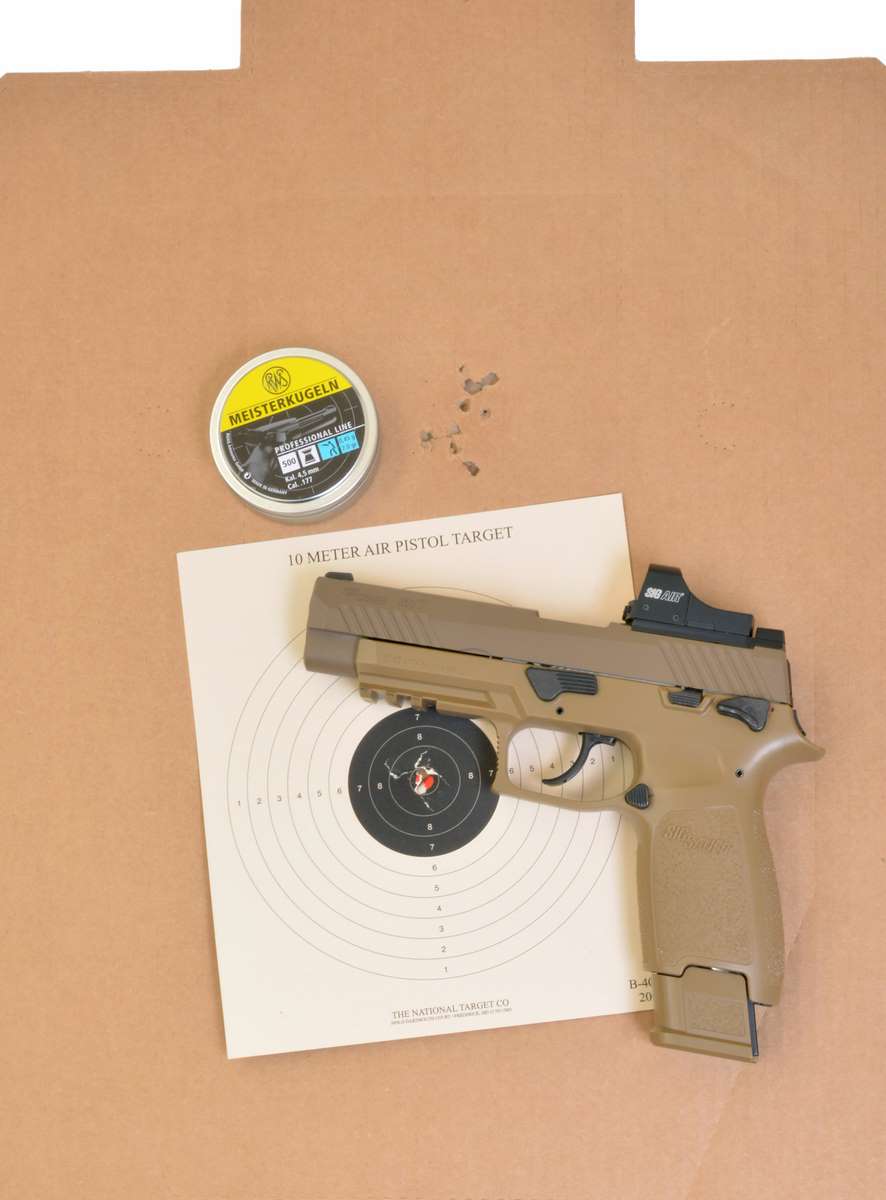 The only way I could have done that is if Umarex had been able to get their self-contained CO2 pellet magazine model, the updated Walther PPQ, into production this year. As of this writing that has not happened, but it holds a great promise for new models to come in 2021.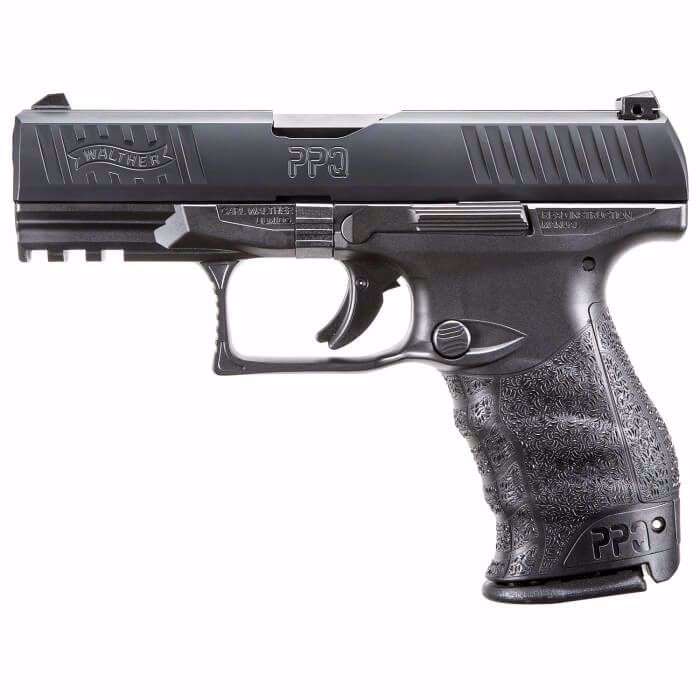 Last year was a tough competition, too with two models in the running from yet another new comer to the airgun marketplace, Springfield Armory, which in conjunction with Air Venturi put a lot of new airguns into the market place in 2019 and early 2020.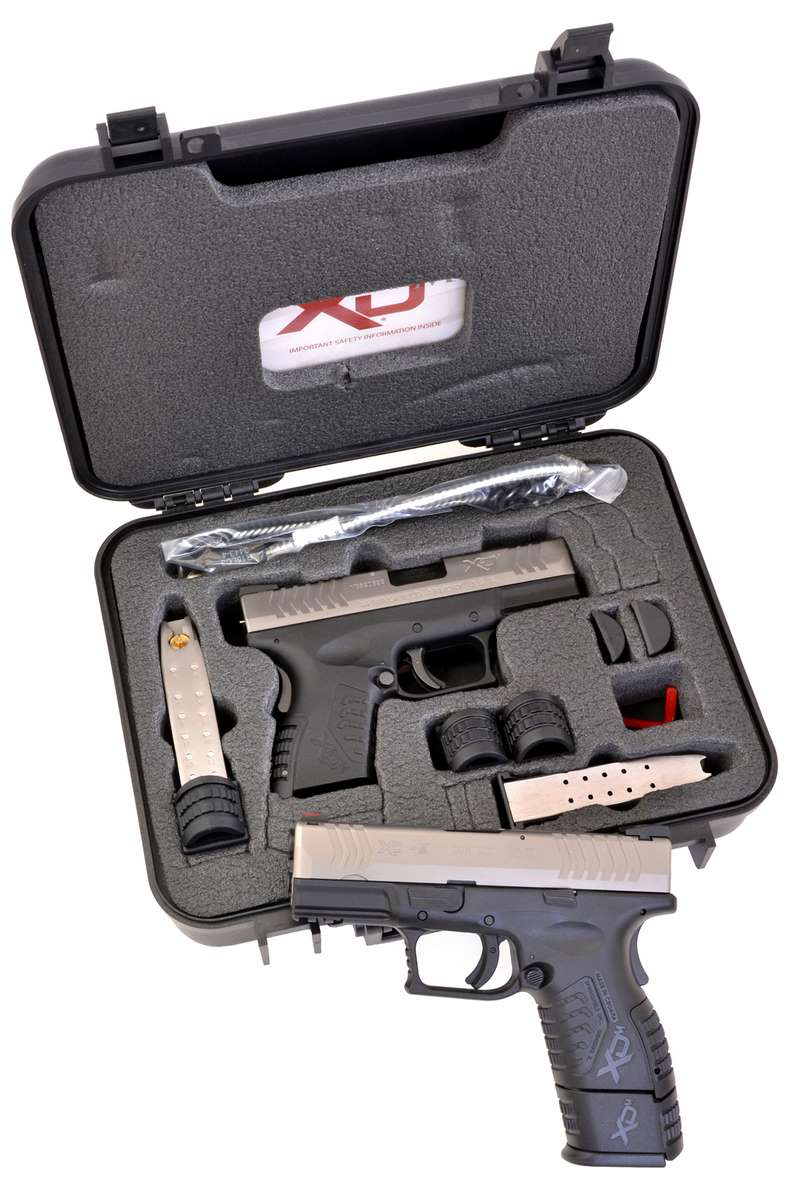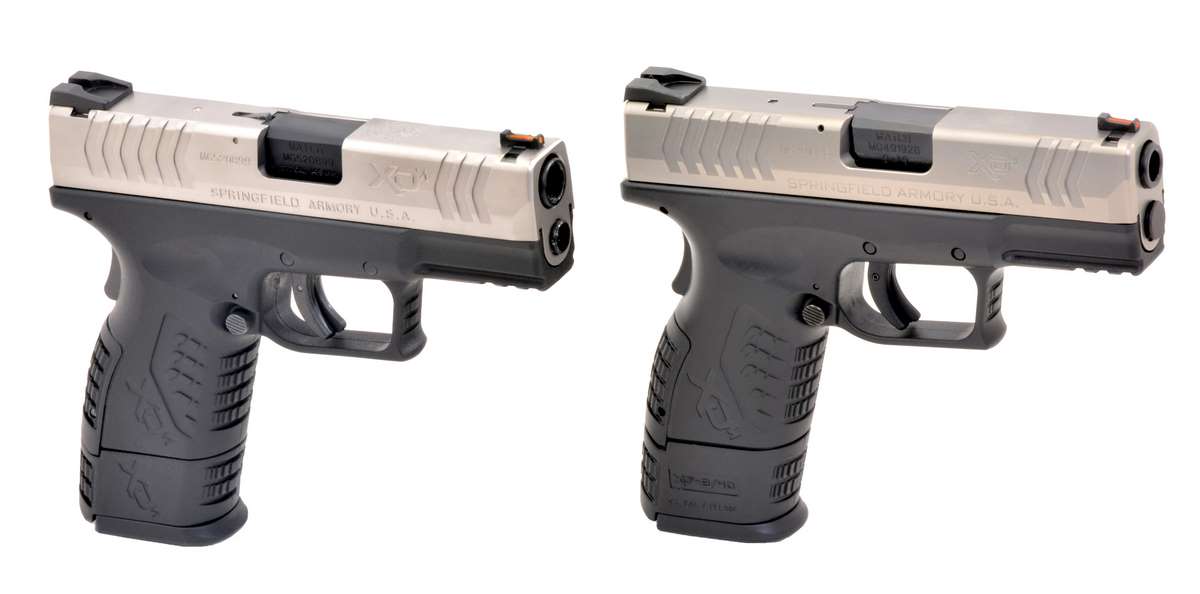 The best gun of last year was the compact CO2 version of Springfield's almost legendary XDM series model 3.8 with extended magazine. Up against some tough competition it barely won but took the top prize with its unbelievably accurate styling, construction and handling, barely inching out the Umarex Glock 17 Gen4. As it turned out, 2019 was a very good year for blowback action CO2 pistols.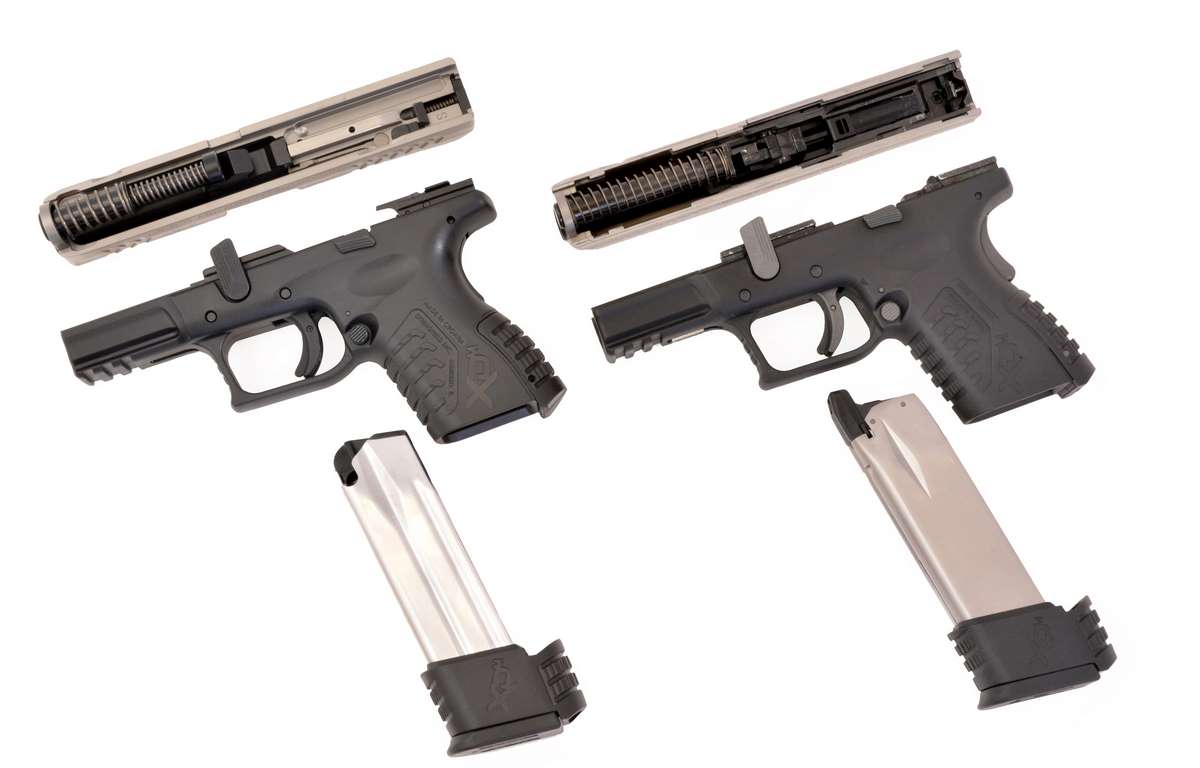 With those three top guns in mind, as we begin making the comparisons for 2020's Replica Airgun of the Year those of you who have followed the column faithfully may already have a gun in mind and if you care to share that with me, I'd be glad to take it into consideration. The field will be smaller, but the handful of new guns this year is nonetheless impressive. Let the contest begin.