Shooting on Auto
Can accuracy be maintained?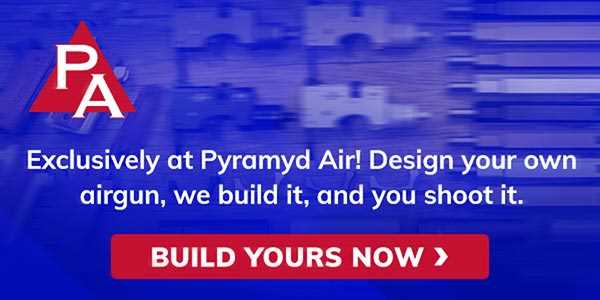 By Dennis Adler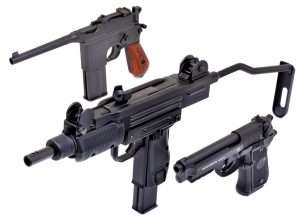 Fully automatic handguns, rifles, machineguns and machine pistols were designed for a specific reason, saturation firing. From the 19th century Gatling gun to John M. Browning's legendary BAR, the Broomhandle Mauser Model of 1932, Colt M16, and the famous Israeli Uzi, the use of full auto has been intended to give the user a tactical advantage. But what good is that advantage if you can't hit anything (accurately) with the gun?
Anyone who has ever fired an automatic weapon, whether an M16 (my first experience in basic training a very long time ago), an Uzi or other selective fire weapon never forgets the first time. I was told by the drill sergeant to "…squeeze off a few rounds," and I did, about 30 of them….to which he responded, "son, (in a voice very much like R. Lee Ermey, "you've been watching too many John Wayne movies." I learned how to feather the trigger, get a firm hold and maintain my sight picture. But accuracy was never as simple as all that when the selector switch was rotated. This was true the first time I fired an Uzi pistol and several other full auto weapons during visits to arms manufacturers over the years. The real takeaway was not learning to fire hell bent on emptying the magazine (you have to do that at least once) but using the firearm's sustained fire capability to its best advantage, which is generally close quarters under fire or to suppress enemy fire.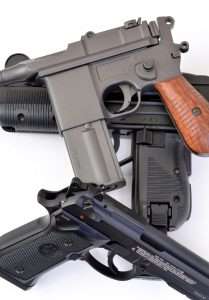 Learning how to manage impulses and maintain short burst fire is one of several skills you can gain with selective fire, blowback action, CO2 powered airguns like the Mini Uzi, Umarex Beretta 92A1, Broomhandle Mauser Model 712, and new Umarex Legends WWII era MP40 submachine gun. Of course, none of these deliver the recoil of their cartridge firing counterparts (for a selective fire Beretta you have to go back about 40 years to the introduction of the Model 93R which was produced until 1993), but surprisingly, even with blowback action CO2 powered models there is muzzle rise and a noticeable decline in accuracy. This Airgun Experience is about learning to control the physics of sustained fire.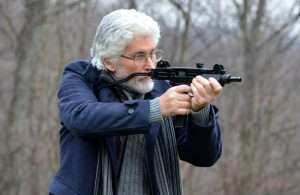 I began with the easiest of the current models available, the Mini Uzi Submachine gun. (The new Umarex Legends MP40 will not be out until a little later this year). The selective fire Mini Uzi is a special model and uses self-contained CO2 BB magazines, so it is about as real as it gets when you load and fire this machine pistol. With the selector pushed all the way forward to "A" you can empty a 25-round magazine in a little over 2 seconds. But you really don't want to. With a firm hold on the forend (using a slight downward pull when you begin firing), and the shoulder stock pressed tight into your shoulder, try to squeeze off three to six shots and let up on the trigger. Average trigger pull is 3 pounds, 6.7 ounces, so it doesn't take much effort. This is the easiest and most accurate of the blowback action, selective fire CO2 pistols currently available. With a little practice you should be able to fire consistently accurate short bursts with the Uzi. My best groups averaged from 0.75 inches to 1.25 inches and the overall spread for 25 shots was 4.5 inches.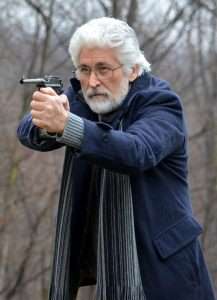 Shooting a Legend
Stepping up in performance and back in time to 1932 with the Umarex Legends Model 712 you have a unique selective fire handgun that is remarkably accurate in design and operation to the original Broomhandle model. Firing this pistol on full auto means taking things into your own hands with a firm grasp around the front of the frame, magazine well and magazine, and again with a slight downward pull as you begin firing to reduce muzzle rise. With an average trigger pull of 4 pounds, 10 ounces, using a firm grasp on the M712 and short burst fire with a light pull and release (that's five to six consecutive shots), will help keep rounds pretty tight at 21 feet (optimum range for this blowback action pistol). Again this is a practice, practice, practice shooting skill but the M712 can deliver accurate burst fire. The real 712 was notoriously inaccurate fired on full auto, but with the addition of the wooden shoulder stock holster for support it was a lot better. You can, in fact, purchase a reproduction Mauser Broomhandle wooden shoulder stock (about $180 for the whole rig, shoulder stock and leather holster harness) and it will mount perfectly on the Umarex Model 712 pistol grip. I've done it and it works. It also improves accuracy even further. My best group fired off hand at 21 feet on full auto averaged 6 rounds at 1.05 inches. I tended to pull a little right on most shots, and with the Broomhandle's bolt slamming back every fraction of a second, it has the most recoil and muzzle lift of any blowback action selective fire model. But if I can get groups like this so can you. The overall spread for 18 rounds measured 3.75 inches.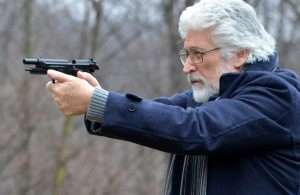 Last is the latest, the Umarex Beretta M92A1. This is one of the best built blowback action CO2 pistols on the market, and it uses a variation of the Model 93R action, which allows the pistol to switch from semi-auto to full auto with a selector switch. To get off an accurate burst from the M92A1 you need to use a firm grip with the support hand extended and the thumb resting along the leading edge of the frame just behind the rail mount. I actually got a firm rest on the side of the rail to give the pistol a little better stability on full auto. This is the most difficult pistol to shoot accurately on full auto because of its size, but it can still deliver accuracy if you run it in short bursts and keep the support hand working on muzzle control. Trigger pull after racking the slide is single action and resistance is a modest 5 pounds, 2 ounces average, so again it is easy to fire short bursts and release, allowing a pause for the CO2's temperature to regulate. My best groups at 21 feet averaged a total spread of 4.25 inches for 18 shots with a best 6 grouping at 1.75 inches.
Chilling Facts
One other thing to remember, rapid sustained fire with a CO2-powered airgun will reduce velocity (thus accuracy), so shooting short bursts will keep your CO2 from super-cooling. Airgun Academy author Tom Gaylord explains it this way: "[CO2] cools when it expands by flashing from liquid to gas. Therefore, when you shoot a CO2 gun rapidly, the gas will cool the gun parts considerably. Because CO2 pressure is based on temperature, the pressure in a CO2 gun will drop if a series of shots are fired in rapid succession. In practical testing, I've seen velocities decrease by more than 100 fps over a long string of shots."
When I shoot a selective fire air pistol I always try to shoot in short bursts (three to six shots) then pause before shooting again, at least 15 seconds. This will help maintain velocity and accuracy. You'll also extend the number of shots from your CO2 cartridge.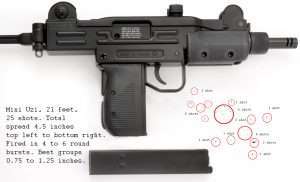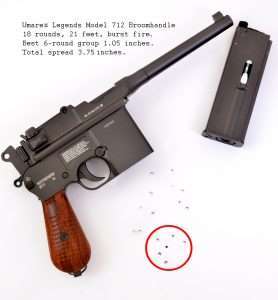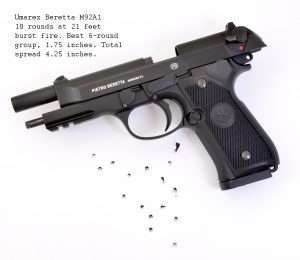 A blowback action air pistol on full auto will generate enough force from the action of the slide (on the M92A1), and bolt on the Broomhandle M712 and Mini Uzi Submachine gun, to induce mild muzzle lift, far less than a 9mm (or 7.63x25mm in the case of the Mauser), but enough to throw off accuracy compared to firing semi-auto. And remember, these are smoothbore barrels shooting round steel BBs, so accuracy is not their strong suit to begin with. Having said that, the CO2 powered models are as close as the vast majority of us will ever come to firing the real cartridge models, which are all expensive, rare (the M712 and Beretta 93R), and require either a Class III firearms license to own, or going through the steps and added expenses to purchase a Class III weapon. This process has not changed since 1934; it is slow, but possible. The airgun experience is faster and a whole lot less expensive.
A word about safety
Blowback action airguns provide the look, feel and operation of their cartridge-firing counterparts and this is one reason why they have become so popular. Airguns in general all look like guns, blowback action models more so, and it is important to remember that the vast majority of people can't tell an airgun from a cartridge gun. Never brandish an airgun in public. Always, and I can never stress this enough, always treat an airgun as you would a cartridge gun. The same manual of operation and safety should always apply.