Sig Sauer 1911 Tactical Part 1
The Swiss Equation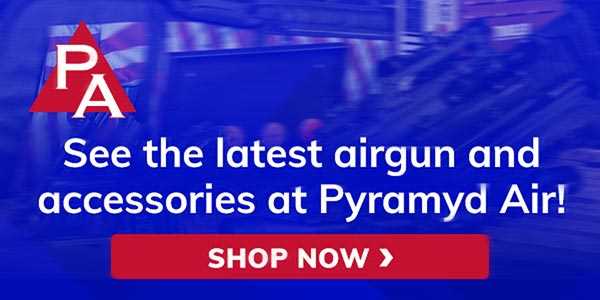 By Dennis Adler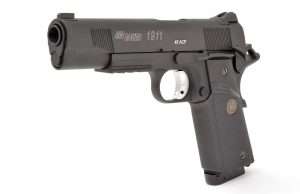 Sig has been marching to the beat of its own drummer for over 150 years building guns that are distinctively Sig in nature. In modern times Sig first earned its reputation with the famous P210, introduced back in 1947. Despite its historic heritage and distinctive designs, in 2004 the revered Swiss armsmaker came to terms with what almost every gun manufacturer in the world acknowledged as the most significant handgun of the 20th Century, the Colt Model 1911. Sig Sauer began building its own versions of the standard Colt Government Model. (This was followed by a Carry model with 4.0 inch barrel introduced in 2007, a Compact variation, and in 2011, an Ultra Compact with 3.3 inch barrel. In addition Sig Sauer offered two 1911 Tactical Rail Guns, the TacOps, and 1911 XO.

The Government-sized Sig Sauer 1911 Tactical Operations model is a full feature Rail Gun with an SAO (single action only) trigger, low profile night sights, ambidextrous thumb safety, and Ergo XT grips, and, like any semiautomatic pistol bearing the Sig Sauer name, a distinctive look with a skeletonized hammer and trigger, squared contoured slide reminiscent of Sig's P-Series pistols, deep slide serrations, and extended beavertail and palmswell grip safety, all set off by a matte black slide and alloy frame. The alloy frame is where the .177 caliber Sig Sauer 1911 Tactical Model begins.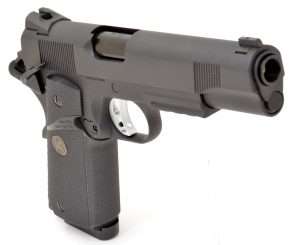 What makes a Rail Gun special?
In 2012 the Colt Model 1911 Rail Gun proved it still has the chops by being selected as the Marine Corps new CQBP (Close Quarter Battle Pistol) for elite USMC special operations units. The Marine Corps version, or M45, is a specialized Rail Gun based on the Colt XSE Series Rail Gun, a full-sized Government Model with integral Mil Spec Picatinny dustcover accessory rail suitable for large tactical lights and light/laser combinations. Accessory rails are an integral part of any 1911 built specifically for tactical use by military and law enforcement, (or personal defense use with light/laser accessories). Today, 1911 Rail Guns are available from a number of manufacturers, including Colt and Sig Sauer.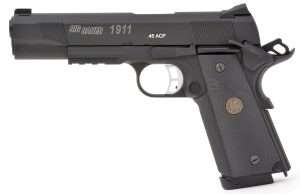 Railing with air
The Sig Sauer 1911 Tactical airgun has one of the most authentic designs of any 1911-style CO2 powered, blowback action semi-auto made. Although the airgun's slide configuration is not exactly the same as the Sig's, more like a Colt Model 1911 Rail Gun, the frame is identical to the Sig with its squared sides, integrated dustcover rail and finely checkered frontstrap. The design of the .177 caliber 1911 Tactical is a combination of the .45 ACP Sig Sauer TacOps, Sig Sauer 1911 XO, and Colt CQBP Rail Guns.
The .177 caliber pistol has nearly exact exterior dimensions, comes in at 10 ounces lighter than the Sig 1911 TacOps, at 33 ounces (empty), and features full wraparound diamond checkered rubber tactical (Tac Master) grips. The wraparound design actually covers the correct checkered frontstrap.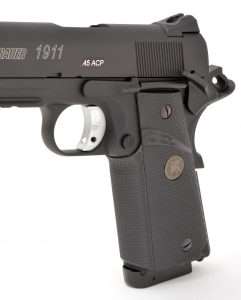 Features unique to the airgun and based on the Sig Sauer 1911 TacOps model include a Delta-style serrated hammer, skeletonized target trigger with vertically serrated shoe and over travel adjustment, palmswell grip safety with upswept beavertail, vertically grooved flat mainspring housing, and dovetailed front and rear white dot combat sights.

The Sig Sauer 1911 Tactical uses a drop free, 18-round self contained CO2 and BB magazine which adds to the gun's authentic operation and handling. With a recessed .177 caliber, 4.25 inch smoothbore barrel and .45 ACP muzzle, this is about as close in appearances to the real Sig as you can get with a blowback action air pistol.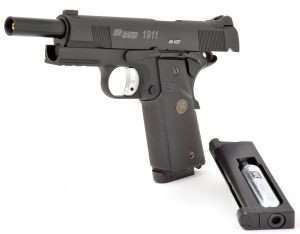 In Part 2 the Sig Sauer 1911 Tactical goes to the target range.
A word about safety
Blowback action airguns provide the look, feel and operation of their cartridge-firing counterparts and this is one reason why they have become so popular. Airguns in general all look like guns, blowback action models more so, and it is important to remember that the vast majority of people can't tell an airgun from a cartridge gun. Never brandish an airgun in public. Always, and I can never stress this enough, always treat an airgun as you would a cartridge gun. The same manual of operation and safety should always apply.