Sig Sauer P365 Upgrade Part 1
Sig fine-tunes the smallest blowback action pistol
By Dennis Adler
In 2019 Sig did what no airgun manufacturer had done before, they designed a Micro Compact blowback action CO2 pistol with a self-contained CO2 BB magazine. That in itself, sold a lot of guns, but in order to make a CO2 pistol this small, one that could use a 12 gram CO2 cartridge, meant that there were some big hurdles for the Sig Sauer's Sig Air Division engineers to clear. Back in the summer of 2019, Sig Air's Product Manager Dani Navickas, said that "Sig likes to challenge their R&D engineers, so it was actually a challenge to the R&D team to completely replicate the [9mm] P365 in 1:1 scale so it would be a great training tool. It had to be an equal." In all of those respects the CO2 model achieved its goals, as I proved in my comparison between the CO2 model and the 9mm pistol last year, but the air pistol nevertheless fell a little short of (consumer) expectations in velocity, and its small size had some unforeseen complications. The first series of P365 models were nevertheless impressive for their authenticity to the 9mm Sig and accuracy with .177 caliber BBs out to 21 feet. For such a small air pistol the precision handling all but made up for the gun's minor shortcomings.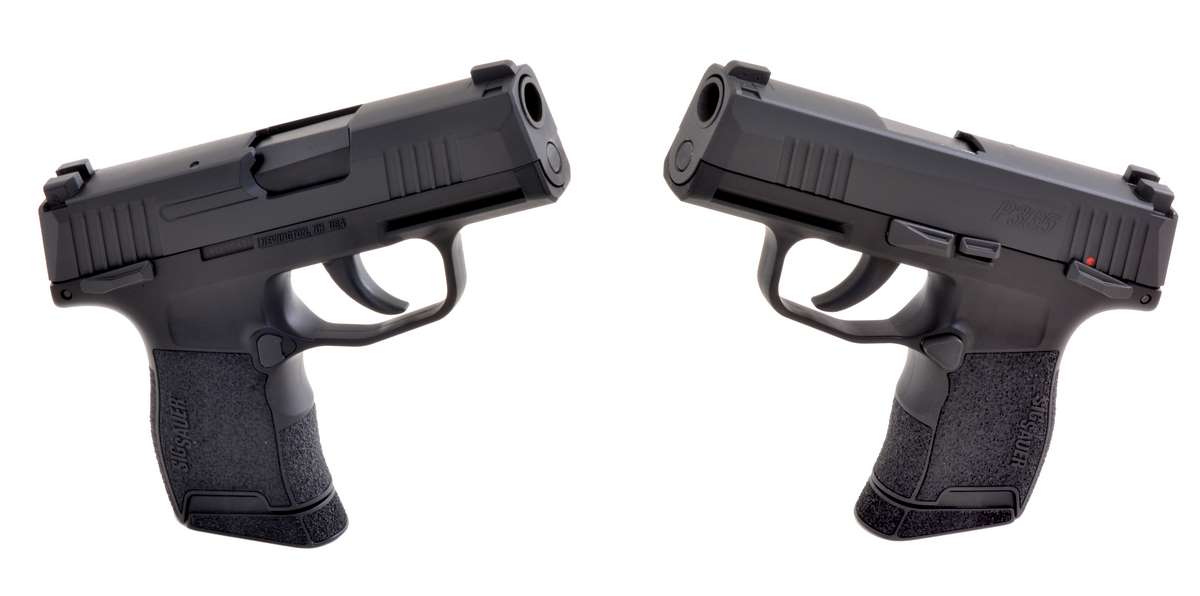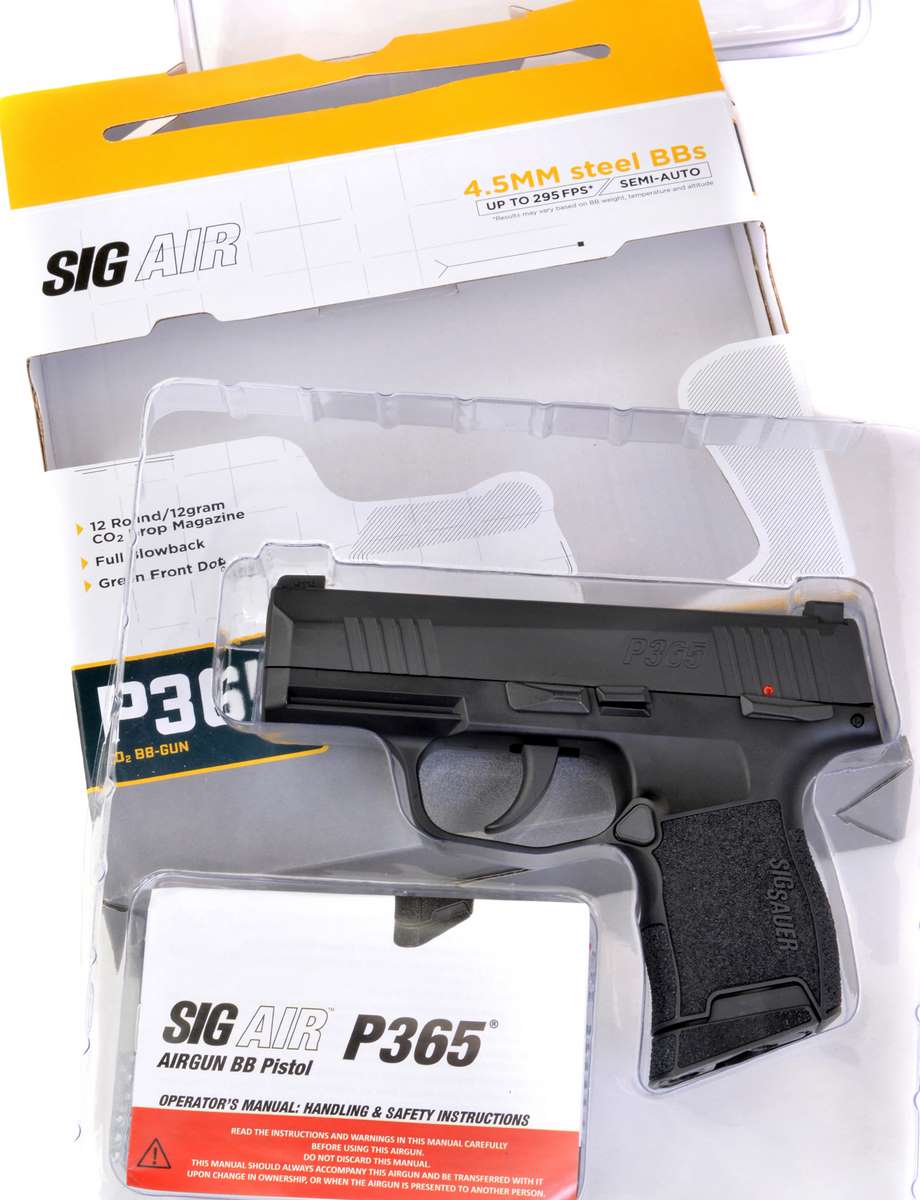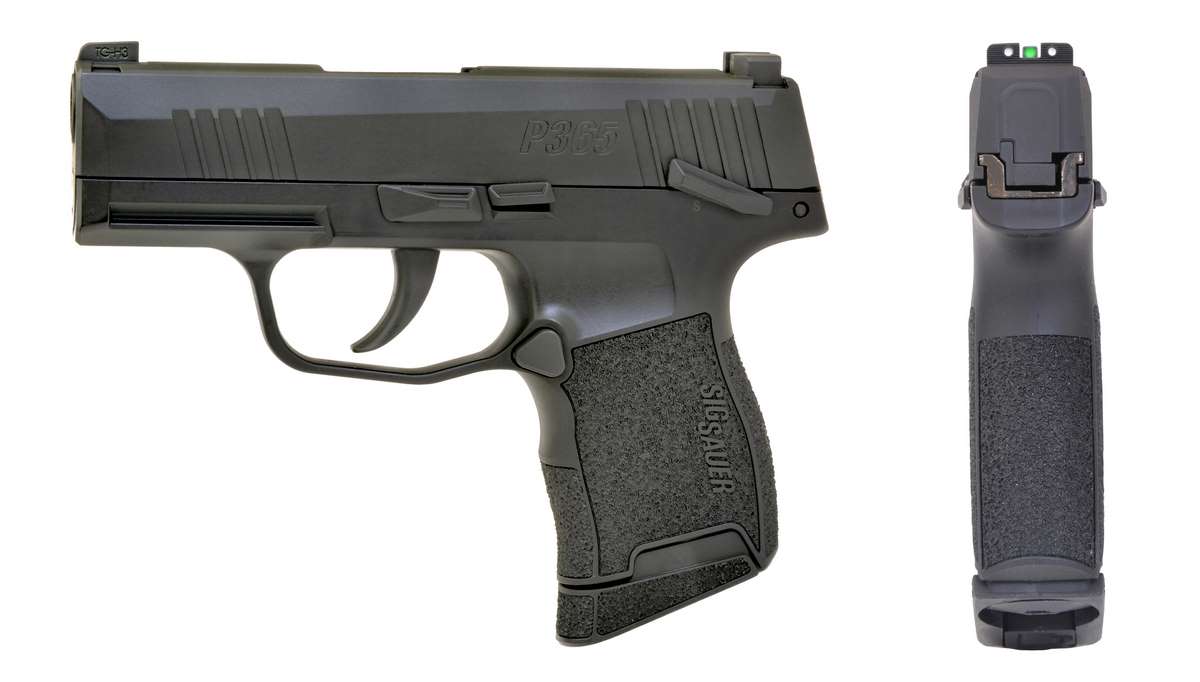 Fine tuning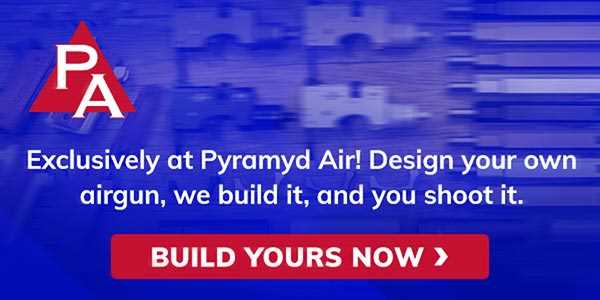 Engineers and designers, especially in the world of firearms, being people who strive to do new things or to improve existing things, are never ones to leave well enough alone, and in Sig Air's R&D department, where feedback from reviewers (journalists) and consumers was taken seriously, the P365 was generating questions about its performance and handling, that Navickas and her team were dedicated to addressing. The P365 models currently in production for 2020 are improved over last year's guns in small, but meaningful ways.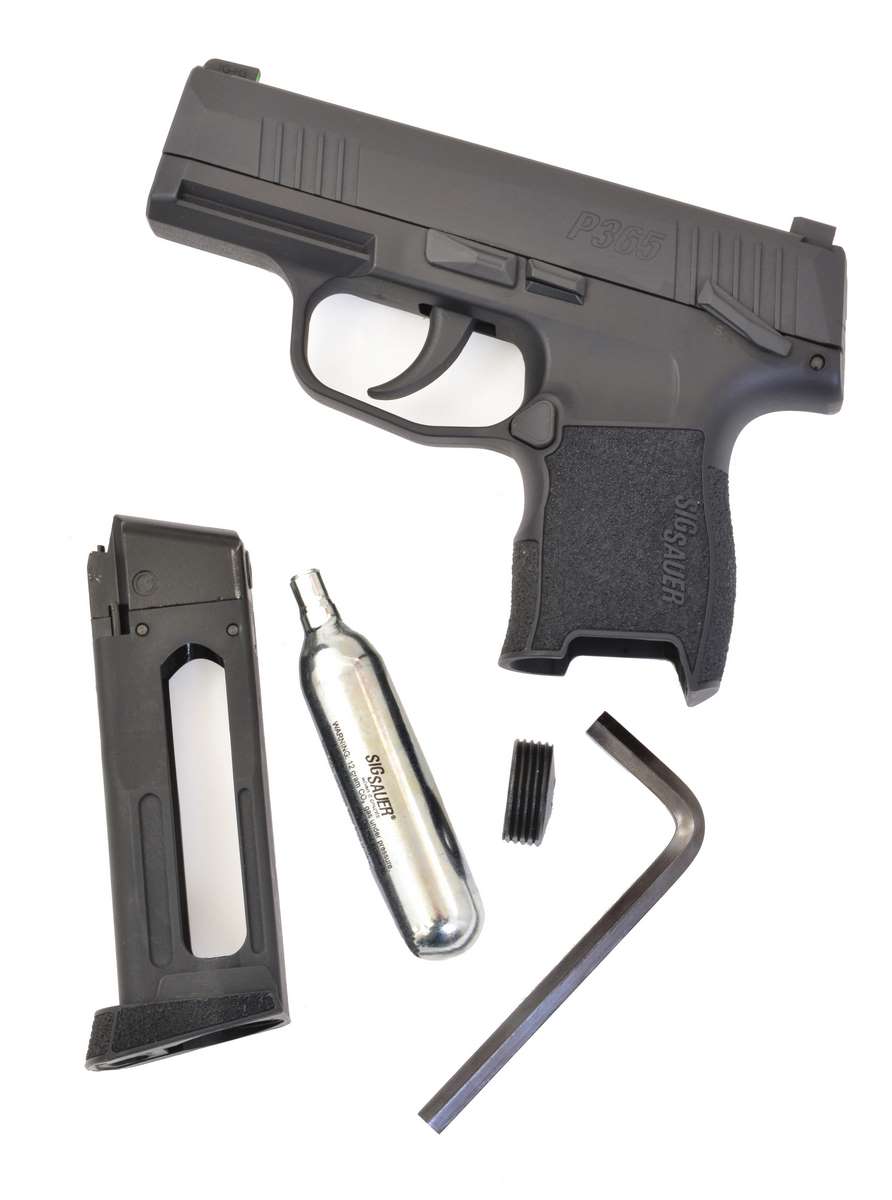 Not P365 2.0
This isn't about a new model, let's say for example, the Umarex Walther PPS and PPS M2, where there are multiple changes to the gun's (and air pistol's) design and handling; the changes to the Sig Sauer P365 CO2 model is more about fine tuning the 2020 models to improve performance and handling within the same design.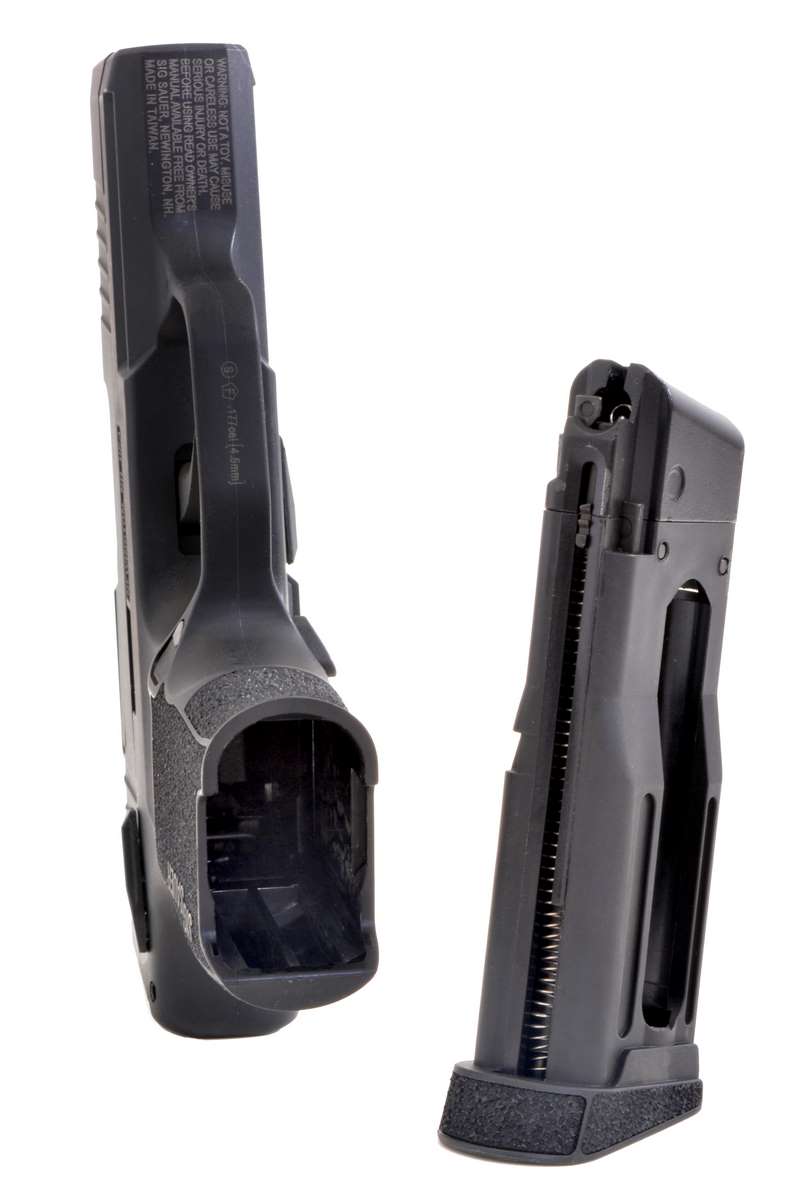 One of the things I had pointed out was that due to its small size the CO2 cooled the gun every time you fired it. This lowered pressure and allowed liquid to escape into the ports. The compounding issue was the remarkably small size of the CO2 BB magazine which limited gas chambering and porting, thus making the pistol more sensitive to temperature swings. This, however, had shown no appreciable effect on the gun's accuracy during my series of tests, but rather on the consistency of function and blowback action. Similar comments arose among consumers and Sig Air engineers addressed this with improvements to the porting and balance of the valve resulting in a P365 air pistol that is now "…less temperature sensitive and with a bit more blowback pep," according to Sig Sauer.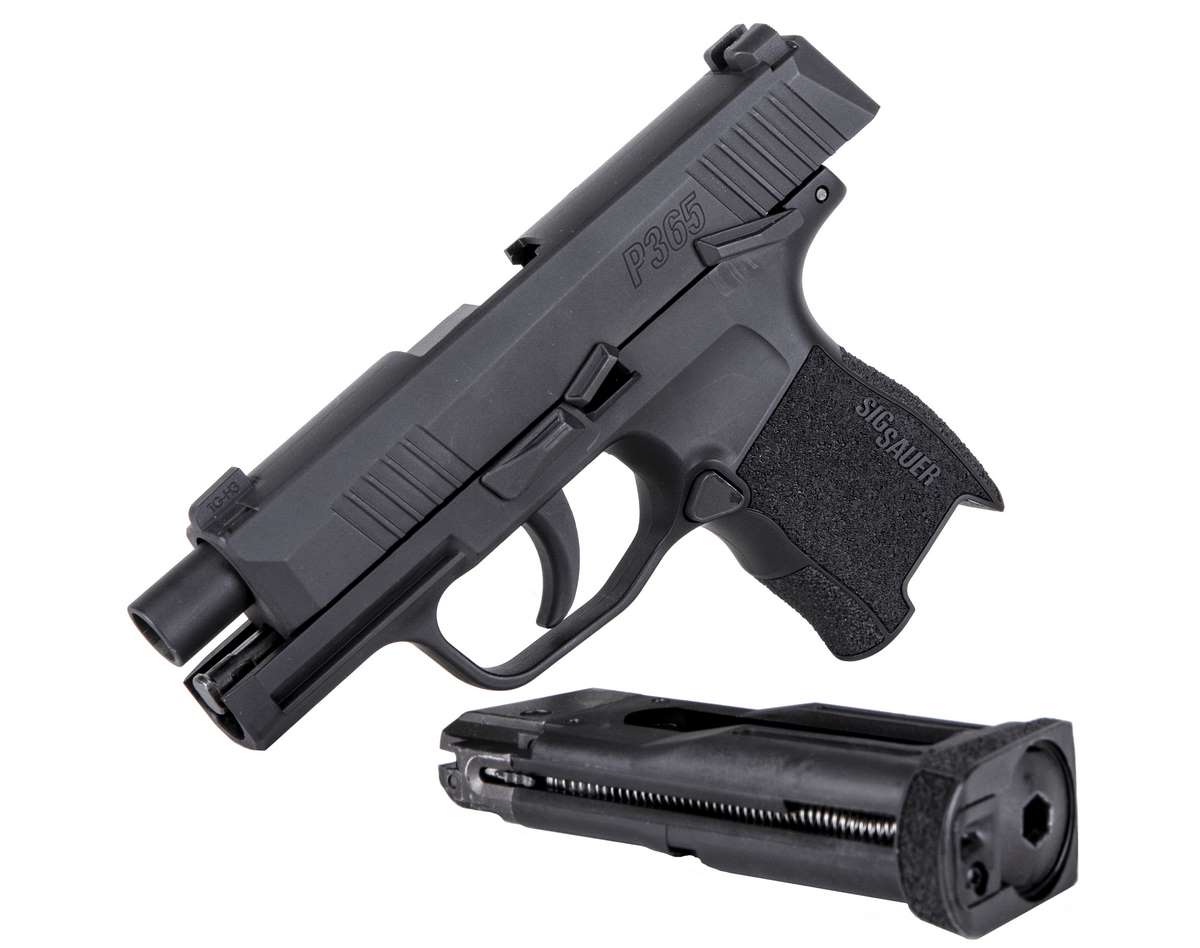 In doing this there was the potential to create a new problem with more force being applied against internal parts, and Sig's engineers "…decided to tinker with some of the internals on the slide to improve durability and increase the life expectancy of the pistol." The latter is a big deal, as I'll explain. Since the P365 CO2 model still cannot be field stripped, these are internal changes you will have to feel, rather than visually inspect. Sig Sauer engineers did, however, have a way to proof their design modifications by subjecting the CO2 model to the same endurance tests, using the same endurance test fixtures as the 9mm model. That means that the latest CO2 pistol design was put through "10,000… 15,000… and even 30,000…cycles and still fired just fine." I doubt many of us will put 30,000 BBs through the gun.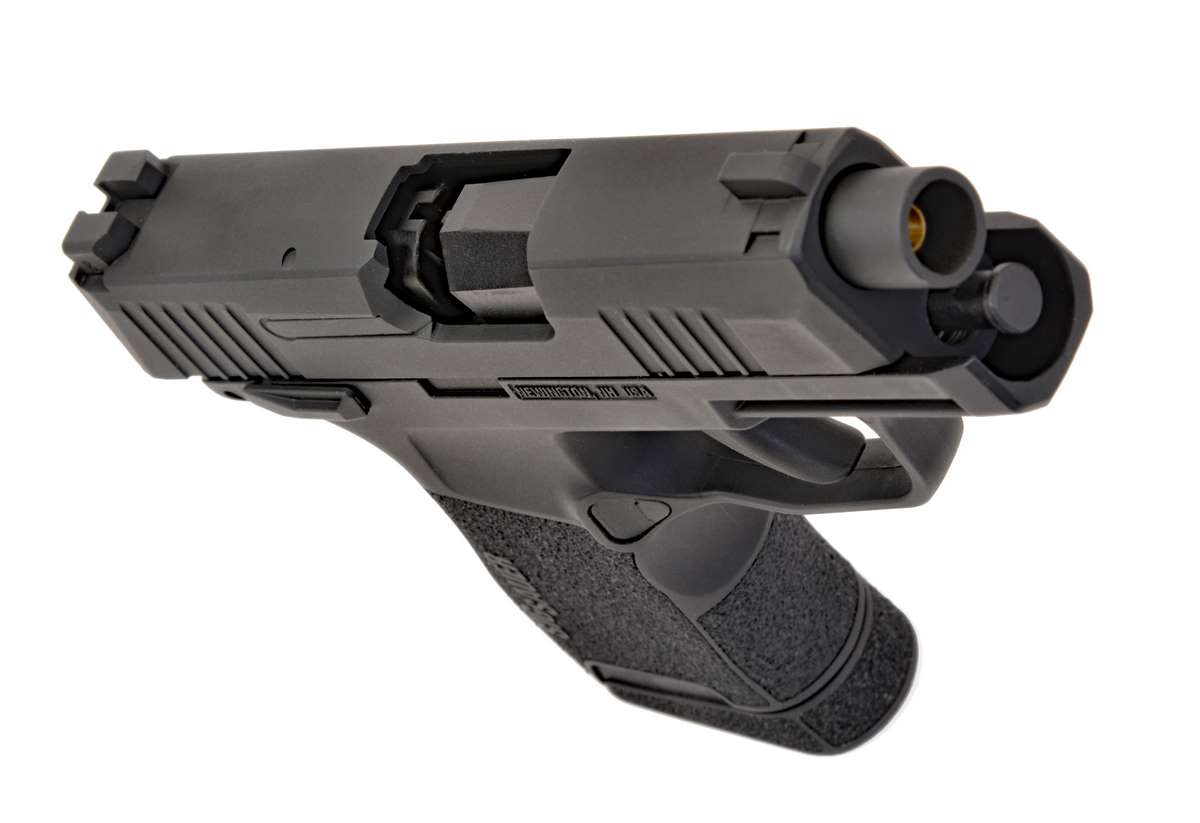 Not done yet
The barrel tolerances were improved to increase compatibility with a wider variety of ammo and provide better accuracy across the board. Considering the original test gun was printing 1-inch to 1.5-inch groups at 21 feet with a 3.25 inch barrel, and putting at least five of 10 rounds into groups as small as 0.5 inches, the new model can only go from strength to strength.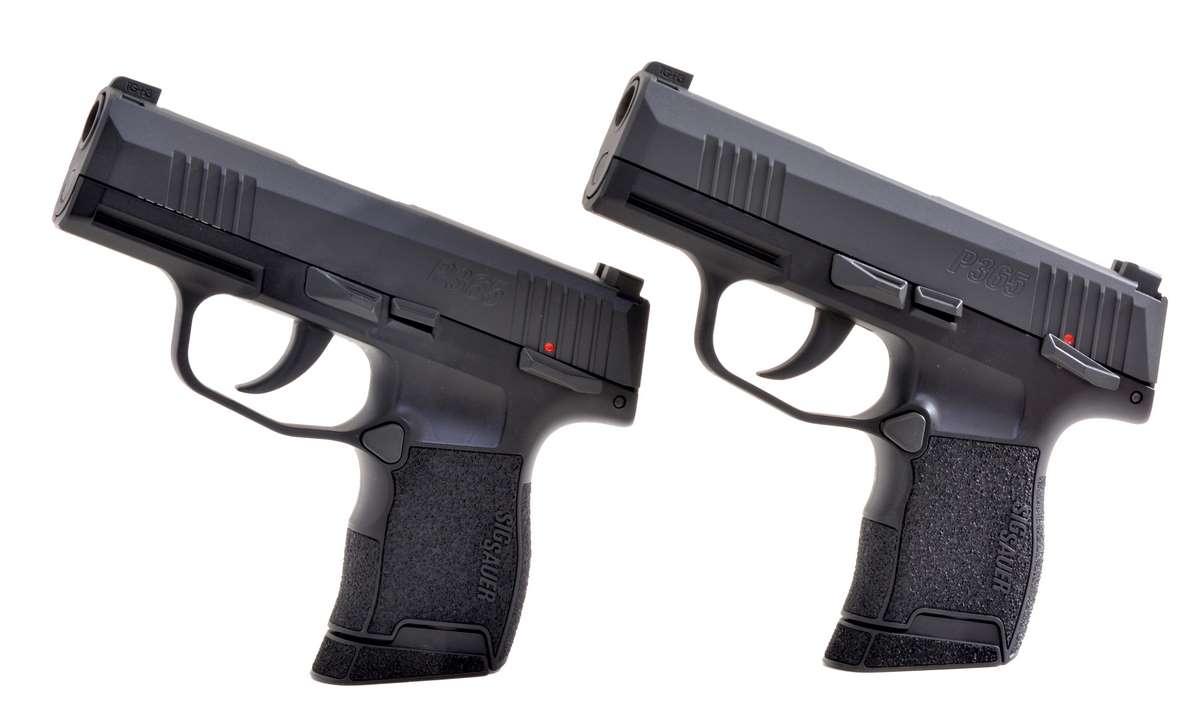 There was one other recurring complaint involving the smoothness of the trigger pull. On the original test gun from 2019's reviews, trigger pull was a short but firm 5 pounds, six ounces, with 0.3125 inches of total take up to a crisp break. The trigger moved back 0.25 inches with almost zero resistance, and from there was a very firm 0.125 inches to discharge, with no over travel and a quick reset. While heavy in terms of total resistance through the last 0.125 inches of pull, the total trigger pull compared favorably with the centerfire pistol's 6 pound average, which is also moved back 0.25 inches with almost zero resistance, before a firm pull through of 0.25 inches to break the shot. The trigger on 2020 CO2 models has been improved with some extra polishing here and there to make it feel as close to the 9mm model as possible. We will get into the detail in Part 2, but I can tell you the difference is impressive.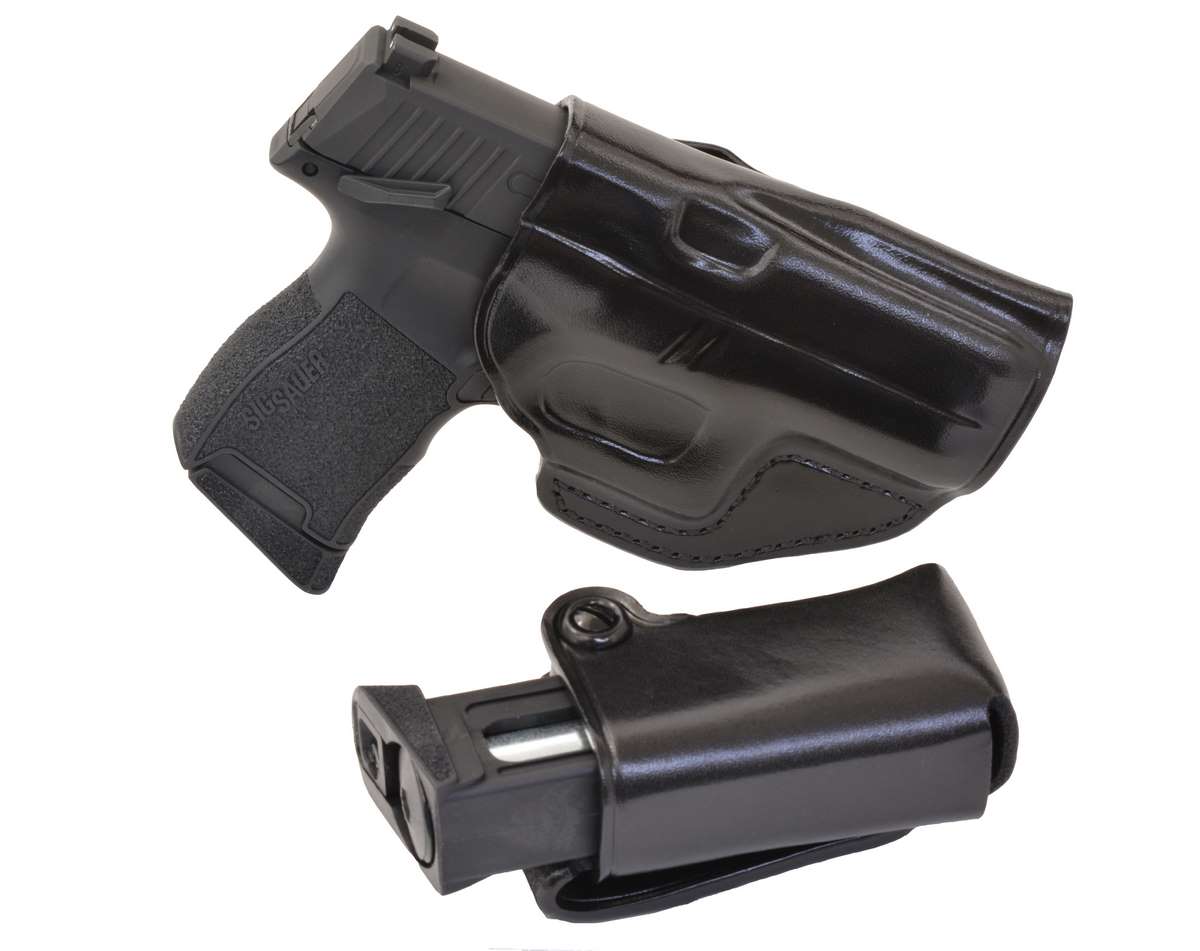 In Part 2 we will begin comparisons with the 2019 and 2020 models to see how improvements play out.