Sig Sauer X-Five ASP Silver Competition Part 3 Part 2 Part 1
The Silver Standard for blowback action 4.5mm target pistols
By Dennis Adler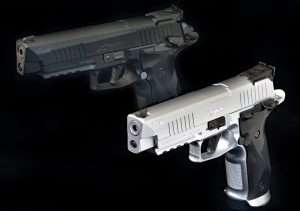 Picking up where we left off with the Sig Sauer Match Ballistic alloy pellets clocking an average of 401 fps, the next round up is H&N Sport Match Green alloy wadcutters which also weigh 5.25 gr. With a fresh CO2 loaded the high velocity with H&N was 425 fps, the low 398 fps and an average for 10 shots of 404 fps. Switching to the heavier RWS Meisterkugeln 7.0 gr. lead wadcutters, the average velocity dropped to 358 fps with a high of 381 fps and a low of 347 fps for 10 shots. The X-Five ASP shot an average of 44 fps slower with lead wadcutters.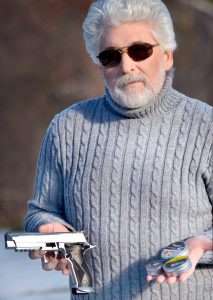 One thing I found with this test gun was an occasional missed shot where the pistol would skip over a chamber in the rotary magazine. This was random but happened about once out of every two magazine loads. I discovered this during velocity testing when I loaded only 10 rounds and I'd hit a blank chamber after eight or nine shots. I removed the magazine, opened it and found a pellet in one of the rotary chambers well past the top of the order. I ran a second test with the magazine from the X-Five ASP Black and the problem was gone, so this is a magazine specific issue and one you may or may not encounter. Of course, you can always buy more magazines. (I should mention that some of the earlier links for spare X-Five ASP magazines were incorrect taking you to the P320 magazines, and this has been corrected.)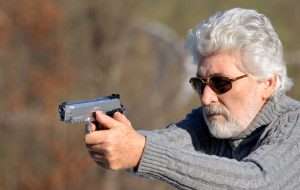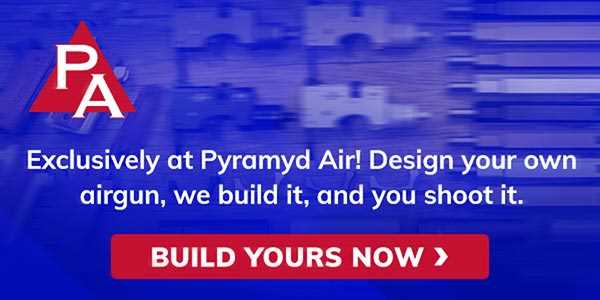 Comparing the accuracy with the X-Five ASP Black from last May's Airgun Experience articles with the X-Five ASP Silver, the accuracy with each respective pellet tested, and the average velocity has been very close.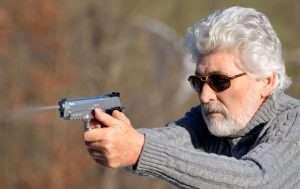 Here you can see the results with Sig Sauer 5.25 gr. Match Ballistic alloy wadcutter pellets, H&N Sport 5.25 gr. Match Green alloy wadcutter pellets and Meisterkugeln 7.0 gr. lead wadcutters from the X-Five ASP Black. That gun shot low and required minor hold over to center on the bullseye. The Silver required raising the rear sight all the way as well but was much closer to a 6 o'clock hold on the bullseye than the earlier test gun. Again, minor differences from one gun to another, but the Silver was easier to get on target.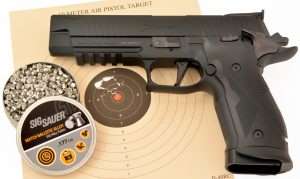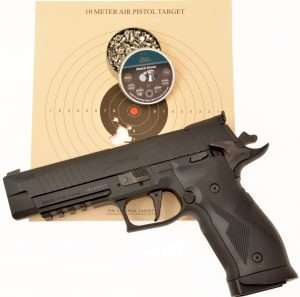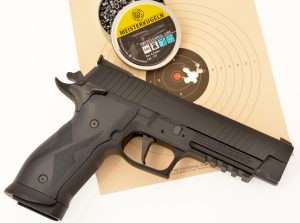 Initial velocity tests last May with the X-Five ASP Black and Sig Sauer 5.25 gr. alloy pellets delivered an average of 395 fps, 420 fps with H&N Sport, and 350 fps with Meisterkugeln. The same pellets with the X-Five Silver averaged 401 fps, 404 fps, and 358 fps, respectively, so average velocity is up slightly with the Sig alloy, down 16 fps with H&N, and up slightly with Meisterkugeln. Do you trade velocity for accuracy with a semi-auto pellet pistol? I don't think so at 10 meters, however, with the X-Five ASP there were differences between the earlier Black model and the new Silver model on both accounts, but the differences are not significant (unless you're shooting competitively or against another shooter for bragging rights). Both guns consistently shoot under an inch.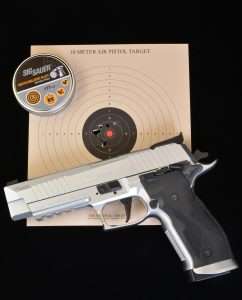 The same three bands of pellets fired from the X-Five ASP Silver delivered best groups measuring 0.9 inches and a best five shots (out of 10) at 0.625 inches using Sig Sauer Match Ballistic, 0.74 inches (10 shots) in the 9, 10 and X with a best five at 0.375 inches with H&N Sport Match Green, and 0.875 inches (for 10 shots) and a best five at 0.625 inches with Meisterkugeln. In comparison with the X-Five ASP Black, Sig's Match Ballistic grouped 10 shots into 0.875 inches with a best five at 0.53 inches, H&N delivered 8 out of 10 at 0.59 inches, and Meisterkugeln put 10 into 0.75 inches with five at 0.5 inches.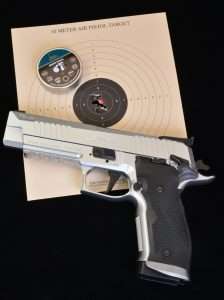 I have to give some latitude to my combined results due to several factors, two different guns with six months of manufacturing time separating them, slight variations from gun to gun, the different feel of the trigger and my own variations in shooting two different pistols since I do all my tests offhand as one would in competition or in real world shooting practice, and not from a bench rest. Considering all of the variables, the differences in the two guns really comes down to the pellets, and overall the X-Five ASPs do a little better with H&N.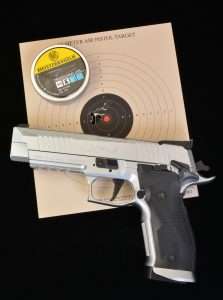 The bottom line is as clear as black and white, or rather, black and silver; the Sig Sauer X-Five ASP is a first-rate pistol for shooting out to 10 meters that can keep 10 shots under an inch every time and with practice send tight groups into half that or less. For the price point of the X-Five ASP, which is in the under $100 price range (average discounted price, MSRP is $139.95) this is a lot of air pistol for the money. If you want a semi-auto pellet pistol with a high capacity, adjustable sights, a reasonable kick to the blowback action, quality build and recognized name, then the X-Five ASPs are almost in a class of their own.
Next week we are going back to the Old West to review the new Umarex Legends lever action rifle.