Part 1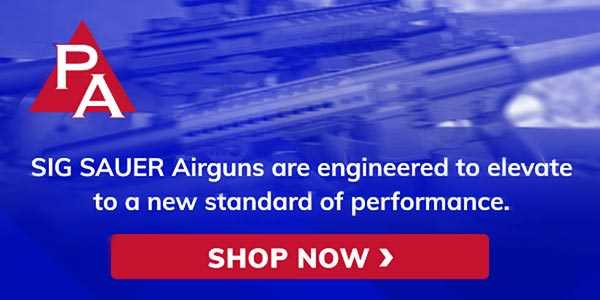 The P226 X-Five .177 – Raising the bar on air pistols for firearms training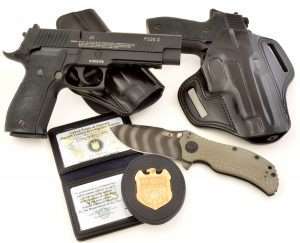 With so many government agencies and military Spec Ops units carrying Sig Sauer pistols today, including NCIS, it comes as no surprise that Sig Sauer has brought out its own line of Sig branded airguns for training. Sig Sauer's P226 X-Five .177 caliber BB model is a live action blowback operation pistol that offers full size, fully functional, hands on training with the added benefit of reduced cost and minimal noise.
While made famous by U.S. Navy SEAL teams, the P226 also has a global heritage with military and law enforcement, and the compact P228 version has gained world wide recognition as the primary handgun of NCIS agents for the past 15 years, both the actual Naval Criminal Investigative Service and on the number one TV drama in the world.
The P226 X-Five model uses a self contained BB and CO2 magazine to provide as close to actual handling experience when reloading or practicing a tactical reload. The all metal construction airguns also feature fully operational safety and slide release controls, and the slide locks back after the last BB in the magazine has been fired. In respect to handling and firing, the only thing missing in the Sig P226 airgun is 9mm cartridges. The P226 X-Five is based on the top of the line Sig Sauer target model and has a short beavertail, whereas standard P226 models do not. The P226 airguns have exact dimensions and fit all current Sig Sauer P226 holsters. Holster choices for this article were similar to those used by NCIS with the P228, a Galco Combat Master belt holster and Galco Concealed Carry paddle holster. Both are open top designs for quick access and are made to keep the pistol as close to the body as possible; and both are ideal for concealed carry drawing and re-holstering practice with these perfectly scaled Sig Sauer airguns.
I was immediately drawn to this model when it was introduced because it is one of the most desirable 9mm pistols in the world. In .177 caliber it's a perfect training gun, which requires an air pistol that duplicates the handing of the gun, i.e. safety, slide release, magazine release, and trigger operation, as exactly as possible to its cartridge firing counterpart. This makes the gun highly desirable for practicing the pistol's manual of operation, as well as holster draw and re-holstering drills, aiming, and with models like the P226 X-Five, with a full size magazine, practicing both reloading and tactical reloads. A tactical reload is a safety measure utilized in a shooting situation that remains unresolved after firing multiple rounds. Before the gun is empty, you drop the partially full magazine and replacing it with a full one. This is a standard law enforcement drill. High quality air pistols like the P226 X-Five make this level of training possible with low-cost CO2 and .177 caliber BBs.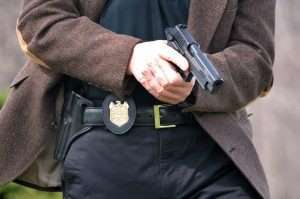 Comparing the stats, a 9mm P226 X-Five has a carry weight of 46.7 ounces while the airgun comes in very close at 42.5 ounces with a DA/SA trigger pull of 9.9 pounds and 4.2 pounds, respectively. The 9mm P226 X-Five averages 10 pounds and 4.5 pounds, again placing the airgun very close to 9mm SOP. In overall appearance the airgun and 9mm look almost identical except for the absence of adjustable competition sights on the airgun, which comes with a U-notch rear and white dot front sight. Slide and magazine releases and ambidextrous thumb safeties operate exactly the same making it ideal for both concealed carry and competition practice and at a price that is less than a dozen boxes of 9mm ammo. In comparative size the P226 X-Five is 8.80 inches in overall length with a 5-inch barrel, 5.7 inches in height, and 1.5 inches in width to the outer edges of the ambidextrous safeties, slide width is 0.99 inches; the 9mm measures 8.80 with a 5-inch barrel, x 5.9 in height x 1.7 inches in width. There is no way not to get a feel for the real gun by handing and shooting the P226 X-Five air pistol.
Shooting at a range of 21 feet (optimum distance for blowback action air pistols), the P226 X-Five was powered by Sig Sauer CO2 cylinders, with new low ricochet Excite copper plated 7.4 gr. lead BBs. Target was a cardboard backer with an orange and black Birchwood Casey Big Burst target. Due to cold outdoor temperatures average velocity for the CO2 pistol was down to 258 fps, off its optimum performance by about 42 fps. This had little effect on accuracy with the X-Five placing 18 steel BBs (a full magazine load) on target at 2.5 inches.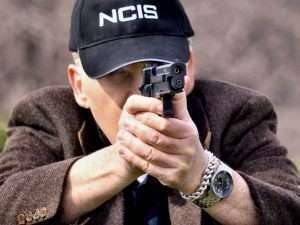 The P226 X-Five is authentic in overall handling and operation and has a lot of feedback in terms of slide operation, recoil, and sound.
In Part 2 we will explore the latest models from Sig Sauer, the P226 ASP and P250 ASP, the first blowback action 4.5mm pellet models to bear the famous Sig Sauer name!