Springfield Armory 1911 A-1 MIL-SPEC Part 2
Evolving parts from one design to another
By Dennis Adler
There are two types of blowback action 1911 CO2 models, those that follow the John Browning design and have fully functioning slide and barrel interfaces, removable (drop free) self-contained CO2 BB magazines, and true operating features such as thumb safeties, slide releases, grip safeties and correctly designed SAO triggers. And then there are those that don't, and use what I call short, short-recoil designs, are not field strippable, have a separate CO2 compartment in the grip frame and load BBs with a stick magazine. However nice they may look from the outside, they are not in the same league with CO2 models like the new Springfield Armory 1911 A-1 MIL SPEC.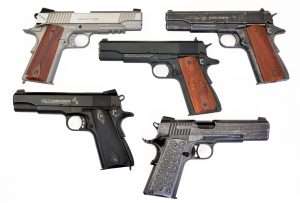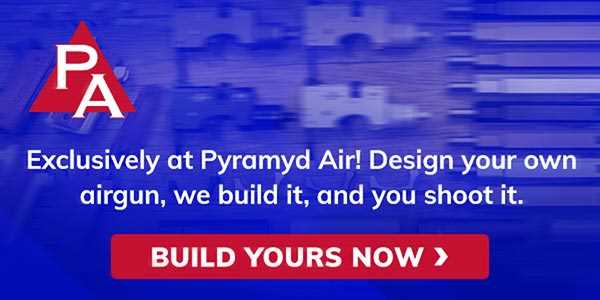 This Springfield MIL SPEC, however, is not unique, but rather the latest in a series of 1911 CO2 models dating back to 2014, that share nearly identical internal designs, CO2 operation, and the same design self-contained CO2 BB magazines (so yes, the magazines are all interchangeable between guns). The only things that separate the guns are exterior aesthetics, meaning the design of the trigger, hammer, thumb safeties, sights, and grips. Otherwise, they are all the same gun underneath. Rather than relate each of the guns and their features in the body of this article, I am going to show the differences and expand the photo captions to cover all the bases.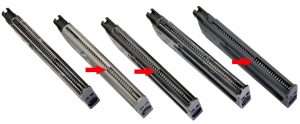 Time and change
As I have noted in the past, Umarex was the first to introduce a Colt Model 1911 with blowback action and self-contained CO2 BB magazine. A Colt licensed product, Umarex named the full-size Government Model air pistol the Colt Commander, which was actually the name Colt gave to its post WWII design fitted with a shorter slide and 4.25 inch barrel. So it wasn't exactly the right name for the air pistol. They also went with a more modern design for the hammer, trigger, and white dot sights, making it this CO2 offering more of an upgraded 1911 version. The finish was (and remains) a light gloss black. This gun, however, is the literal foundation for all the 1911 CO2 models that have come, and you will see parts of this gun in other CO2 models, as well as newer and older WWII era versions all based on the same platform and essentially made by the same manufacturers in Taiwan for Umarex, Sig Sauer, Swiss Arms, Tanfoglio, Remington, and other brand names, including the new Springfield Armory 1911 MIL SPEC.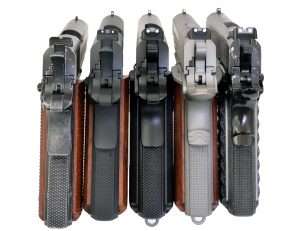 That being the facts, there are specific exceptions to everything I have just written because individual retailers, companies like Sig Sauer, Colt, Swiss Arms, Tanfoglio, Springfield Armory and others have their own set of standards and features for their guns, so they are different not only in finishes and features, but sometimes in how well they perform. This is also true in the centerfire market where certain manufacturers of frames, slides, barrels and other components that make up a 1911 offer different levels of quality and features to meet a specific price range.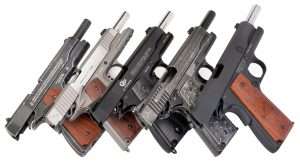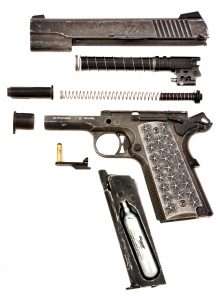 Some 1911 CO2 brands, and we will use Tanfoglio and Swiss Arms as an example, want early-style 1911 designs as well as updated 1911 A-1 versions, and completely updated 21st century Rail Gun variations, while others, like Umarex, tend to stay with one model plus an occasional Limited Edition version. This is truer of companies that are licensed to produce a brand name like Colt. But the 1911 design is not protected by any patent today, just the Colt name, so anyone can build a 1911-style model. And just about everyone does, whether it is a centerfire gun or a blowback action air pistol.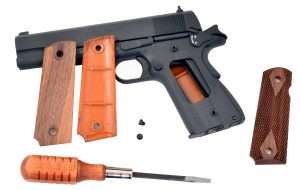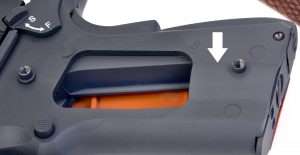 The number of 1911 manufacturers today is too long to list here, but suffice to say you can find a 1911 from almost every American armsmaker covering original 1911-era designs, 1911 A-1 designs, models that combine 1911 and 1911 A-1 features, as well as more modern Rail Guns and tactical models. Today it is the same with the CO2 models and, like the centerfire semi-autos, they all begin with a common platform.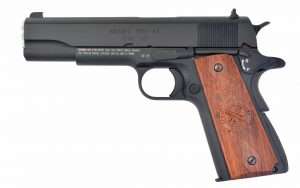 Next week, we'll get into the performance and handing of the Springfield Armory model.
A word about safety
Blowback action airguns provide the look, feel and operation of their cartridge-firing counterparts and this is one reason why they have become so popular. Airguns in general all look like guns, blowback action models more so, and it is important to remember that the vast majority of people can't tell an airgun from a cartridge gun. Never brandish an airgun in public. Always, and I can never stress this enough, always treat an airgun as you would a cartridge gun. The same manual of operation and safety should always apply.