Stuff I've done
Looking back at a few years of messing around
By Dennis Adler
This isn't a brag column, not even an instructional one, it is just a look back at some crazy ideas I have had that went through my mind and that I acted on. We are talking about air pistols here. I'll be the first to admit I am tool challenged and don't like taking things apart, well not taking them apart just putting them back together. In a long succession of projects I have broken more than I have fixed. But I discovered that I did have a knack for refinishing guns (and better if I knew how to disassemble and reassemble them). I have also ignored the rules that say you can't blue an alloy gun. It has been done commercially with varying success by everyone from Colt to Umarex. And, of course, there are some wonderful anodized finishes on aluminum and alloy parts used for PCP air pistols, and components manufactured to upgrade a handful of CO2 models like the ASG CZ-75 SP-01 Shadow, a personal favorite. But mostly when I get into messing with an airgun's finish it is because I just hate the way it looks "as is" and that is especially so when the gun has so much more potential than it exhibits with a, and I'm trying to be nice, cheap, crappy finish of convenience.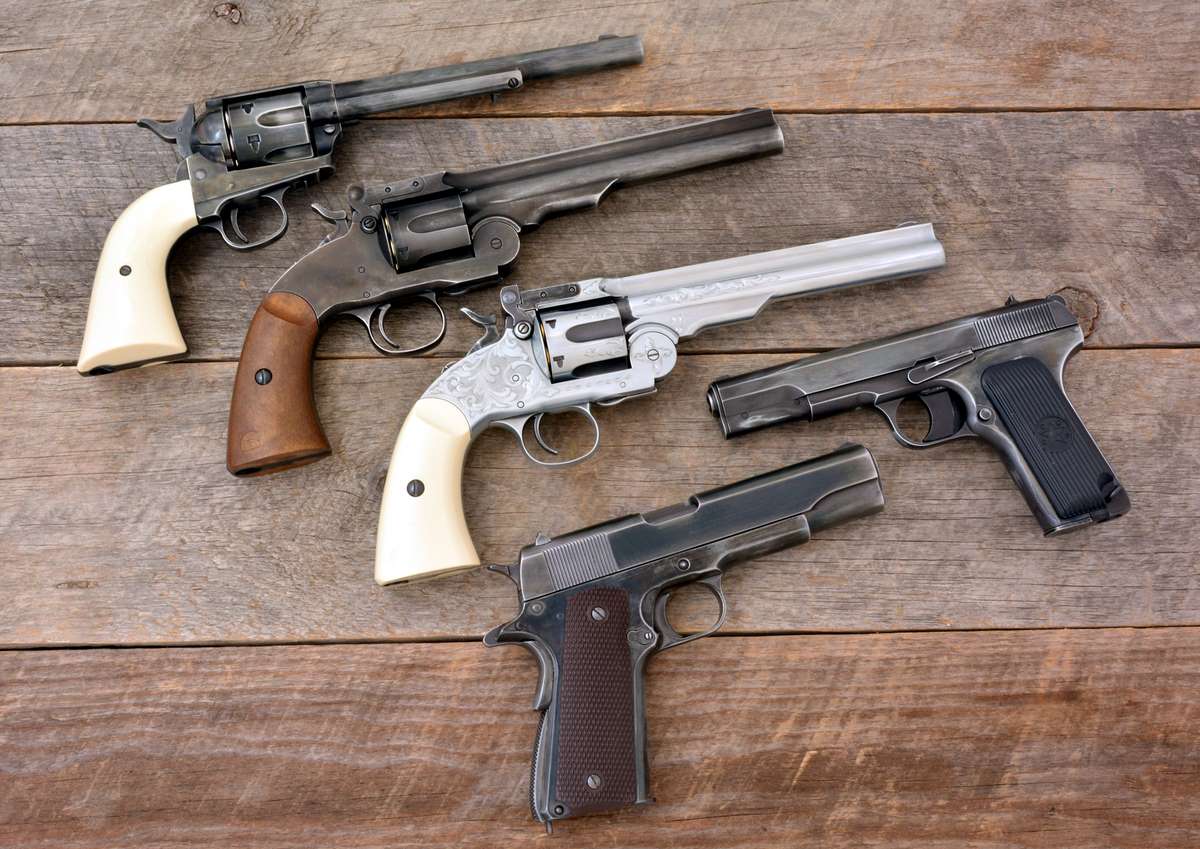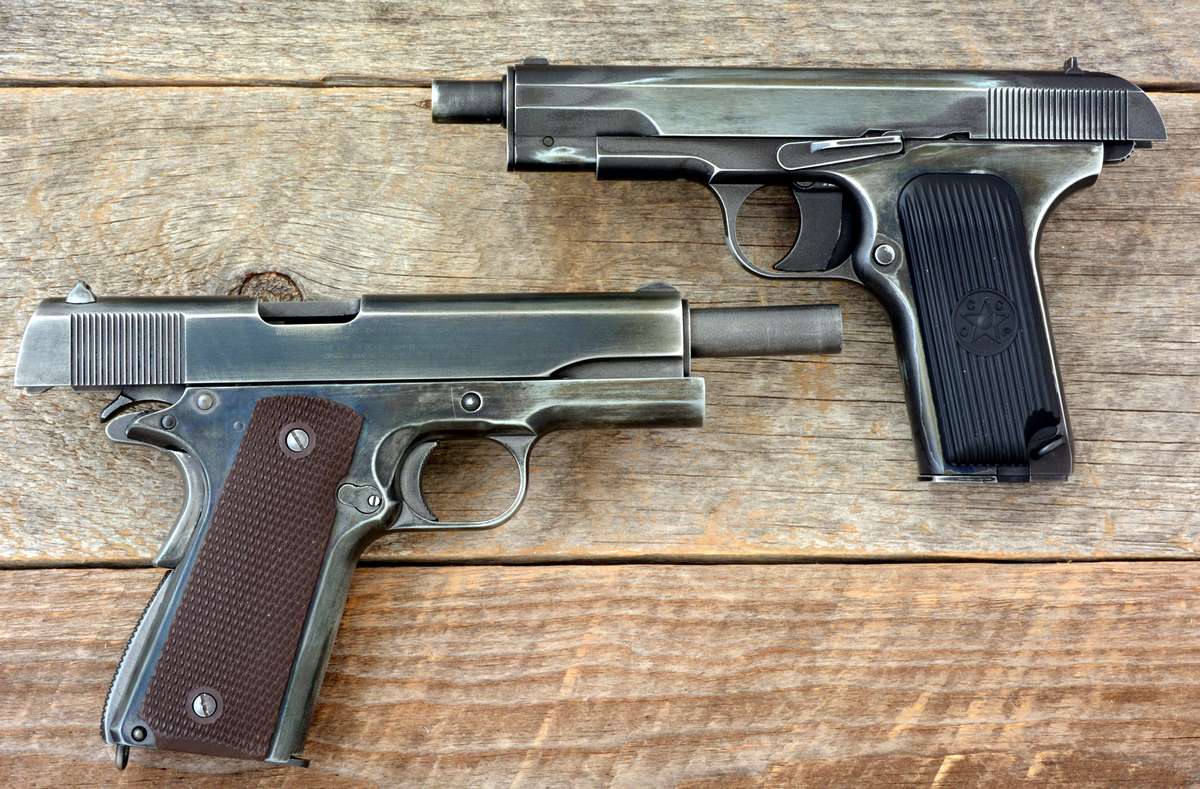 At an impasse
I had plans for mid to late September articles but with the exception of the twice rescheduled debut of the Colt Peacemaker Airgun Builder (an impressive Pyramyd Air exclusive), this has not been the year I had anticipated, nor has it been a year anyone could have anticipated. We are at an impasse when it comes to new models for 2020 and for that matter even keeping up with orders for existing models. Will the fourth quarter finally reveal some new models? It is a high probability that by December we might actually have enough new airguns to pull off a 2020 Replica Air Pistol of the Year competition. Although I would feel safe in saying that if you consider all the possible combinations of Colt Peacemakers that can be produced right now, the Replica Air Pistol of 2020 would have to be the Airgun Builder as a self-perpetuating entity and not an individual gun! There will be more about that concept later in the year. Suffice to say with so few models to add to the list of new guns why not take an existing gun and make it new yourself?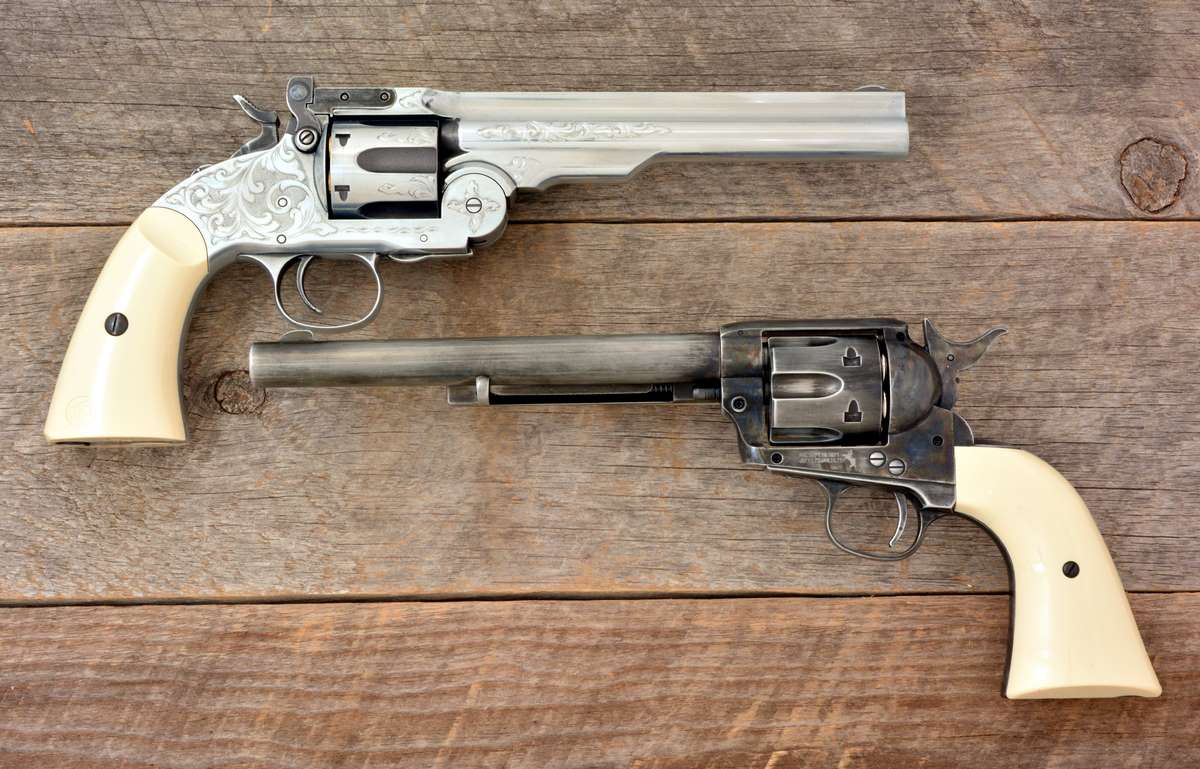 Over the last couple of years I have written a few tutorials on how to refinish an alloy pistol, but I honestly jumped off the cliff without looking when I said I would do a faux color casehardened frame on a new Peacemaker. To my great satisfaction the water was deep enough and the severely aged 7-1/2 inch model came out almost exactly as I had envisioned.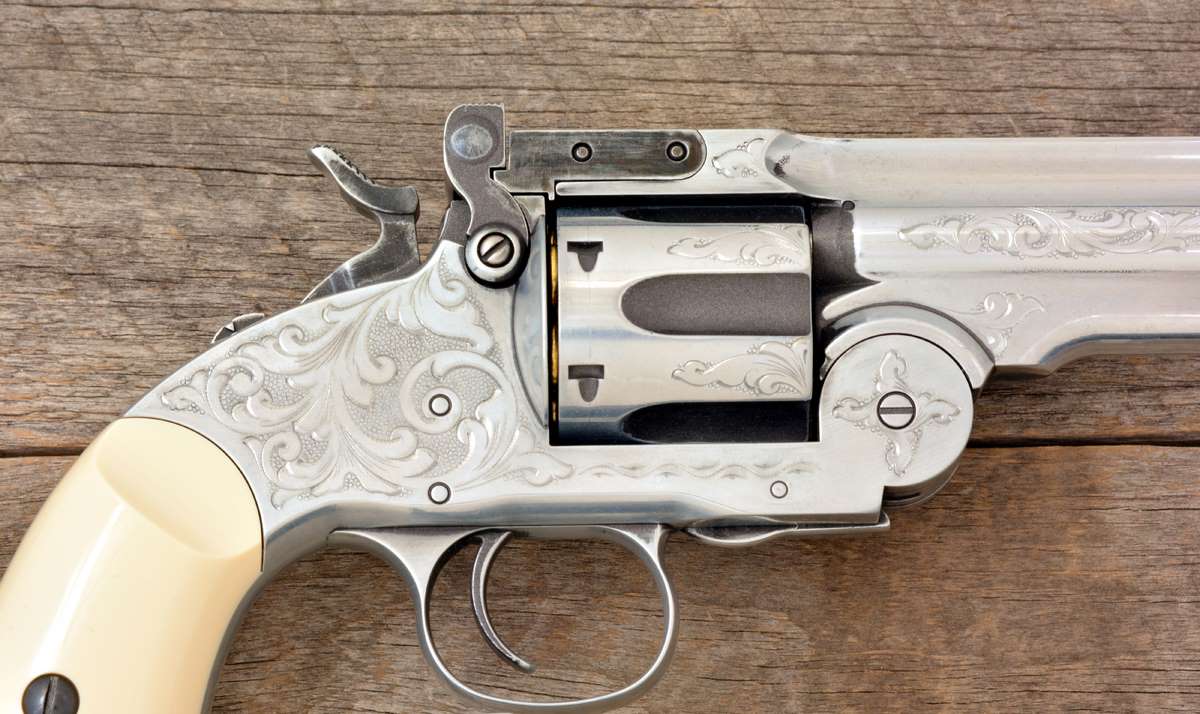 I encourage anyone with a desire to have such a gun to jump and give it a try. So here are the guns I have done and how they have turned out. You have seen them individually over time (if you have been reading the column long enough), and while I have waved the Peacemaker around a lot in recent months, I still can't resist showing it off in Airgun Experience because it is such a wonderfully awful looking gun that manages to achieve the aesthetic look of old but serviceable firearms that look like they have a story to tell. That is the all encompassing reason to pick up steel wool and start breaking down an otherwise good (albeit often disappointingly ugly) finish on an air pistol.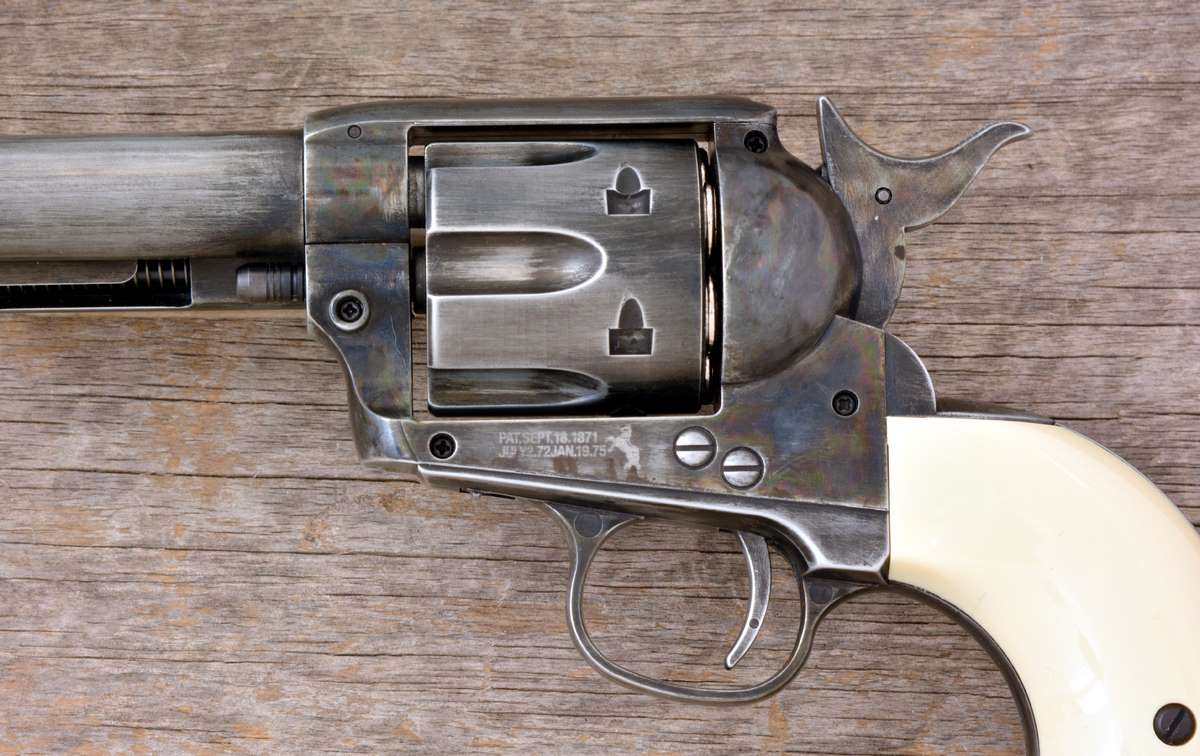 There are two ways to look at the results I have achieved, (except for the engraved Schofield), one is that a proper air pistol finish has been ruined, or you can see it as a CO2 pistol that looks more realistic than an actual gun! (And there are some goofy-looking centerfire models out there today.)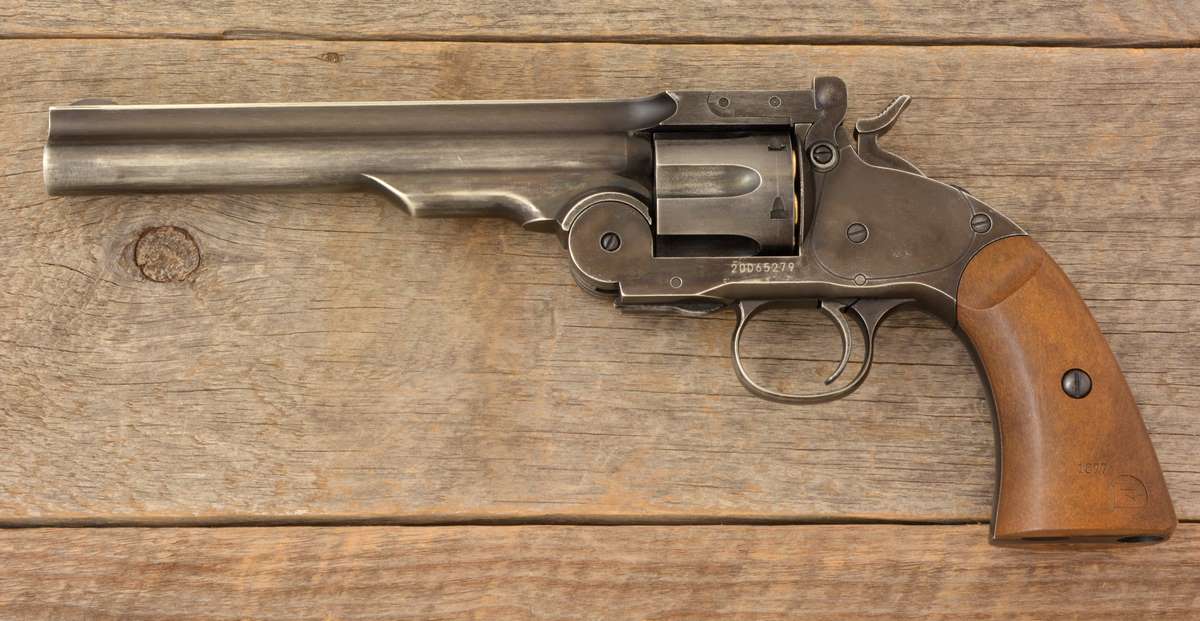 Show me what you've done
This is my own show and tell today and I hope (because I know a lot of you have done it) that your hits and misses are worth taking a photo of and posting in the comments section. Same for those of you who have received your custom built Airgun Builder Peacemakers. Let's see what you have come up with for all to share. Right now at a time when not that much is new, is a great time to make your own new.