Target Pistols and Target Shooters Part 6
Match Pistols – The Classic Weihrauch HW 75
By Dennis Adler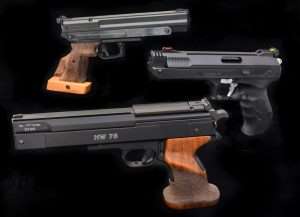 The word "classic" gets thrown around a lot these days, always has, and is often misused to glorify some piece of past history. I used to get all up in arms back when I was writing books on American and European Classic cars over the misuse of "classic" when describing American cars from the 1950s. Classic was very strictly defined, at least for automobiles, as a period from 1924 to 1948 and only specific makes and models; prior to 1924 an automobile could not be considered a classic (could be an antique or vintage car) and after 1948 it would be a milestone car, (if so deemed by the Milestone Car Society). A 1955 Thunderbird, for all its glory, was not and will never be a Classic Car, even if it is a classic in the minds of so many. But when it comes to some things, movies for example, classic has a lot more latitude and interpretation, or the classic "little black dress" or a "classic firearm." How old does an item have to get to be considered classic? When there is no governing body (like the Classic Car Club of America for example) to lay down a set of rules and standards, classic becomes more of an attribute for longevity, the recognition of a design that has remained popular for an extended (generational) period, like the Colt Model 1911, or one that was popular at one time but has become antiquated by more modern versions (cell phones for example, though I'm not sure the first Motorola StarTac flip phone will ever be called a classic outside of Star Trek circles, but it is among Time magazine's "All-Time 100 Gadgets"). When it comes to air pistols, "classic" has a lot of ground to cover! Among single stroke pneumatic airguns I would venture to say that few will take offense if the Weihrauch HW 75 is deemed a classic.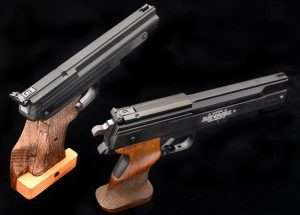 Unexcelled German quality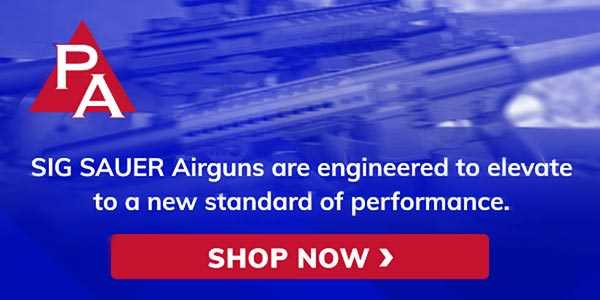 The HW 75 is the German version of the Beeman P2, which was designed in 1990 by Dr. Robert Beeman while working in conjunction with the engineers at H.W. Weihrauch in Germany. The single stroke pneumatic Beeman P2 design was derived from the more powerful spring piston P1 Magnum model (sold in Europe as the Weihrauch HW 45) and dating back to Beeman and Weihrauch's collaboration in the early 1980s. The P2 single stroke pneumatic was intended to be a true 10-meter level target pistol, but at a somewhat lower price than the P1 Magnum. And the P2 had a good run with Beeman until it was discontinued from importation in 2001. In Europe the Weihrauch version of the P2, the HW 75 M, has remained a continued success since the 1990s.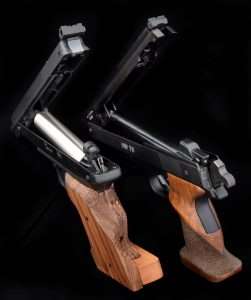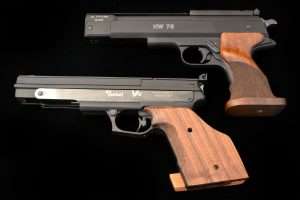 While essentially a Beeman P2 at its core, it is fitted with superb high quality ambidextrous checkered walnut competition grips, ambidextrous thumb safeties and an adjustable two-stage target trigger. It is what might be considered the Cadillac (or in Germany, the Mercedes-Benz) of single shot pneumatics (and priced commensurately with an MSRP of $545). This is the airgun I would have aspired to owning, instead of the Webley Hurricane, if I hadn't become so enamored with early CO2 powered pellet-firing models like the Umarex Walther CP99 and CP88. The Air Venturi V10 recently reignited my interest in single shot pneumatics (and I unpacked my old Webley Hurricane) which has taken me back to where I should have begun almost 20 years ago with a Weihrauch HW 75. Fortunately, it has survived the passing of time and is still around. If that doesn't make it a classic, I don't know what does.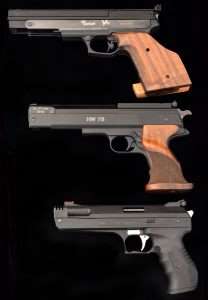 Next week in Part 7 the HW 75 gets a thorough going over and heads to the 10-meter target range.