Target Pistols and Target Shooters Part 1
Starting with the basics
By Dennis Adler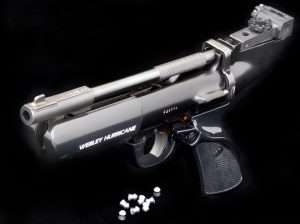 I think we all begin as target shooters, whether it is with a BB or pellet gun, a .22 caliber pistol or rifle, or even larger caliber guns; the idea is to aim and shoot to hit the target. I began as a target shooter in the 1970s and for the most part have never ventured far from that path over some 40 years. When I began testing and evaluating guns for a living in the late 1990s, it was almost always with stationary targets at predetermined distances. Even today it doesn't matter if I am testing a .32 ACP pocket pistol or a .44 Magnum revolver, a 9mm target pistol like the Sig Sauer Max Michel, or a single action Colt Peacemaker, only the distances to the target change, the goal remains the same. Target pistols, however, are a more dedicated breed of gun best suited for that purpose alone due to their specific design, weight, balance, sights and efficiency of operation. And the best way to begin learning about target shooting, if you have never done it, is with an airgun.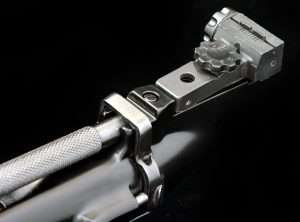 My first target airgun was a .22 caliber (5.6mm) Webley & Scott Hurricane that I purchased 17 years ago. I still have it, and even occasionally shoot it. While no longer available you can find them on the secondary market; Webley models have a pretty long lifespan, so, for this short series of articles we are going back to the beginning with the Webley.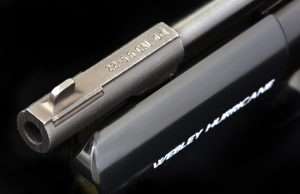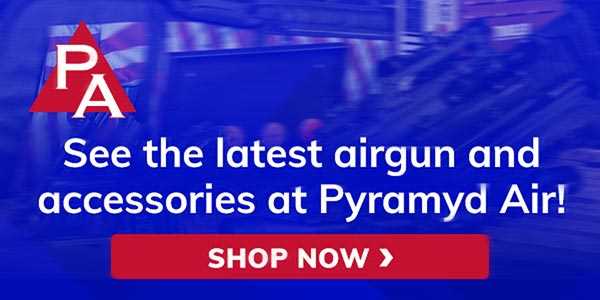 Webley still manufactures the later Tempest model which is very similar to my old Hurricane but with a shorter 6.87 inch rifled barrel vs. a 7.25 inch for the Hurricane. The current buzz, however, surrounds the rifled barrel in the Webley MKVI pellet revolvers sold in Europe (which we hope will eventually come to the U.S. market). They are remarkably accurate, although not designed to be target pistols, the Tempest (and old Hurricane) are, and serve as ideal first guns to learn target shooting. They have excellent, easily adjustable sights for windage and elevation, and with .22 caliber, 14.3 gr. lead pellets send the shot downrange at around 330 fps.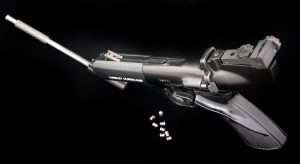 What you learn most from shooting the Webley is patience; they are single stroke, single shot pneumatics with steel rifled barrels. The Webley models are slow to use, the pneumatic cocking mechanism (which is the steel barrel) takes a strong arm to work, and shooting these guns becomes a learned repetitious sequence. They have a plastic competition-type thumb rest grip (that is just for right handed shooters).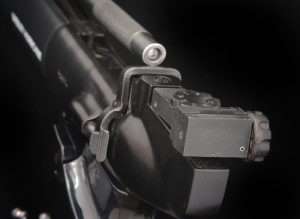 One "famous" feature of the Hurricane and Tempest is the use of a traditional Webley & Scott revolver-type stirrup release for the barrel mechanism, (the original design from the cartridge guns is also used on the MKVI CO2 revolvers), and a very bold (as only the British can) thumb safety. To begin this short trip down memory lane I am going to shoot a National 10 Meter Air Pistol Target using a two-handed hold and Weaver shooting stance. The black center (circumference of the target from the 7 ring to the bullseye) measures 2.75 inches.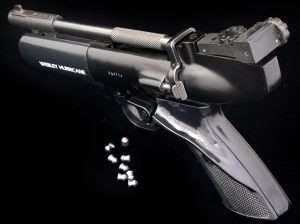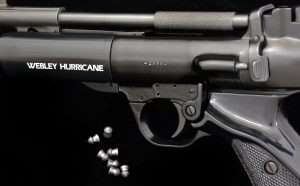 Downrange with a vintage Hurricane
I haven't shot this air pistol in about five years, so I had to get comfortable with it (too used to CO2 powered guns) but after the first target it was all familiar once again. Trigger pull on the Hurricane averages 4 pounds, 10 ounces and it has a very short take up just under 0.125 inches with a crisp, clean break. And this is a 17 year-old pistol.
My best 5-shot groups were just outside the circumference of a dime, and measured 0.375 inches. The second best groups went a bit wider due to one shot in each opening it up to 0.75 inches, and I had one dead center bullseye, which unfortunately was part of another 5-shot group that covered 1.0 inches. All in all, I'm not disappointed with my results; certainly not 10 meter competition level shooting, but I'm just getting warmed up to an old shooting friend that may have aged better than me over the past 17 years!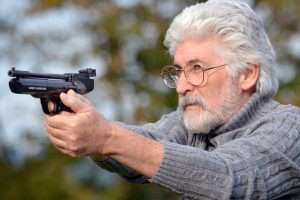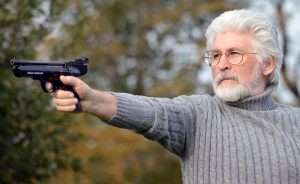 Final Thoughts on the Webley
The important experience beginning with an old design like the Webley (or other basic single shot pneumatic) is the fundamentals of target shooting with air pistols. However different from a revolver or semi-auto CO2 model, or a cartridge gun in operation, the learning curve with a gun like the Webley is short and you learn a lot in a brief period. And that allows you to step up to the next level, a 10 meter target pistol.
In Part 2 we kick it up to the 21st century with the latest Air Venturi V10 Match Pistol.