The Most Bang For Your Buck Part 1
What can $100 buy?
By Dennis Adler
There are doctors, lawyers, biochemists, engineers, business professionals, retired and active law enforcement, military, and people in all fields of work who have always had an interest in firearms, either by profession, as a hobby, or a recreational sport. That describes a good percentage of Airgun Experience readers, and gun owners or "gun enthusiasts" as a group. Counted into that mix are gun collectors, and you would be surprised how many of them also collect air pistols.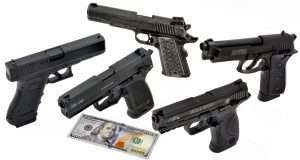 What this column has taught me over the years is that air pistols and actual cartridge-firing handguns (and rifles) are not mutually exclusive; a fairly high percentage of readers own both, and often choose duplicates of cartridge guns they own. But, there are also a fair percentage of airgun owners who do not own actual firearms, and they represent a group I call "airgun enthusiasts." They were the intended core readership for Airgun Experience but as it turns out, they are not the core; the majority of readers own both. Still, it is the "airgun enthusiast" to whom I am writing most of the time.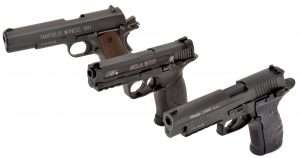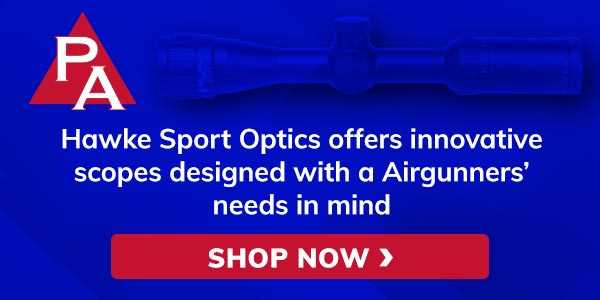 When I get into training with airguns and 1:1 comparisons, I am leaning more to one group than the other, but both can benefit from the information. And, as I have learned over this same three plus years writing the column, not all are willing or able to follow me down the path to BB gun obsession with open minds and wallets.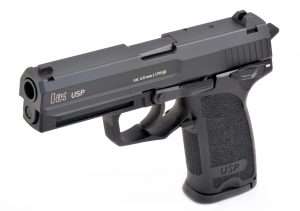 I do this as a profession (it started out as a hobby, but let me tell you, once you make a hobby into a business, it's not really a hobby anymore, it's a job), so airguns come and go in and out of my life, to quote a poignant line from a movie, "…like busboys in a restaurant." I don't buy them, and I don't usually keep them. The operative word there is "usually." I think of it more like a restaurant I used to go to in San Francisco, where you had G-Scale (LGB I think it was) railroad engines pulling a line of flatcars around a great oval table. The flatcars had small plates of food on them and you picked what you wanted off the train as it went by. The cooks were in the center and continuously restocking the cars. It was great fun, like Benihana without the fire and smoke. At the end of your meal you were charged by the number and the color of the plates you had accumulated. It's the color of the plate that I'm here to discuss.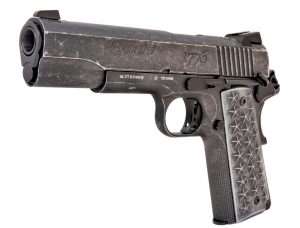 I'm talking about a restaurant from back in the 1980s and you could get out of there for $15 or $20 including a drink. But if you really indulged, it could cost three times that amount. Buying airguns on line, like with Pyramyd Air, is like that train, you pick something off the flatcar. I like the restaurant reference because if you are reading Airgun Experience you've already decided to pass the fast food place (though there are some fine airguns in the big box stores).
What can you get for $100?
I'm using $100 as a purchase price cutoff (less sales tax and shipping), because many of the best blowback action CO2 pistols sell for $99.99 or less. Others will take you up to $129.99, a few $149.99 or more and this is for standard models. When you start adding extra features, like the hand engraved Peacemakers, you are into another level altogether.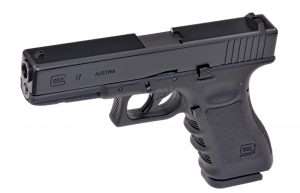 What falls under the $100 line? Here's a sample of the best offering that I have reviewed in Airgun Experience. Remember MSRP is not the deciding factor because just about every air pistol is discounted from retail. We are talking $100 or less selling prices.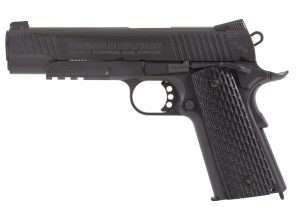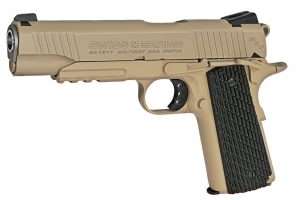 At the $99.99 price point you have the Umarex S&W M&P40, Umarex H&K USP blowback, Umarex Glock 17, Sig Sauer P226 X-Five (BB model), Sig Sauer WE THE PEOPLE 1911, (it takes another $10 to get into the discounted Umarex Colt Commander), but $99.99 will get you a Tanfoglio Witness 1911, you can also get a Swiss Arms SA92 or P92 (Beretta 92FS), and one of several Swiss Arms 1911 models, like the MRP, SSP, and Tactical. With a higher MSRP and greatly reduced selling price, there is one top gun, the Tanfoglio Gold Custom (but you have to buy a reflex sight for it, so the complete gun will take you over $100). The last entry is the Umarex H&K VP9 which is the lowest priced gun selling for $79.99. This list is limited to blowback action pistols with self-contained CO2 BB magazines, i.e., the most gun you can get for $100.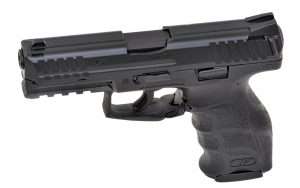 Next Tuesday, we'll find out what CO2 blowback action pistol gives you the best features, best quality, and best accuracy for the money.