The new gun I enjoyed shooting most this year
…and you're going to be surprised!
By Dennis Adler
When you write 144 articles a year just on air pistols, you shoot a lot of air pistols and you do it every week. As much as I like shooting (air pistols, air rifles, and centerfire guns), it is a job and you approach each new test gun as a blank sheet of paper. Some new models this year practically wrote their own story; others were not so much disappointing as they were not what I had expected. You start with un-boxing a new gun, going over the instruction book, looking at the gun and all its features, and the occasional lack of features, and go forth with objectivity. This was essential for 2018's Replica Air Pistol of the Year and the set of categories and points system established to rate each gun as fairly as possible. You do the test, take the pictures, write the article and move on. That's just the hard truth of writing a column three days a week. Most of the test guns go back to the manufacturer, some are inventoried for follow-up articles and comparisons that eventually lead to picking the best examples to evaluate for the year's top honor. The boxes either sit all nicely stacked waiting for their second turn, or when they have no chance of a second review they go back after the article is done. I'd like to say I enjoy shooting every air pistol I test, I'd really like to say that, but some I'd just as soon never shoot again; I have a low threshold for inadequate designs. But every year there are a few new guns that even after the article is done and I have moved on to the next, that still sit out on a special table waiting for a free hour so I can shoot them again, just for fun.
This year there were two guns that I kept around just to shoot for the pleasure of shooting them, finding matching holsters and accessories to put together with each, and getting shot a lot. You all may recall my favorite from a couple of years ago, the Umarex Broomhandle Mauser Model 712. It is still sitting out! This year's irresistible air pistol was actually two, one very obvious; the other even surprised me.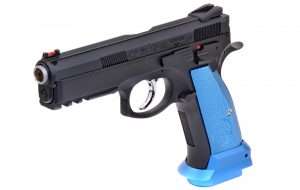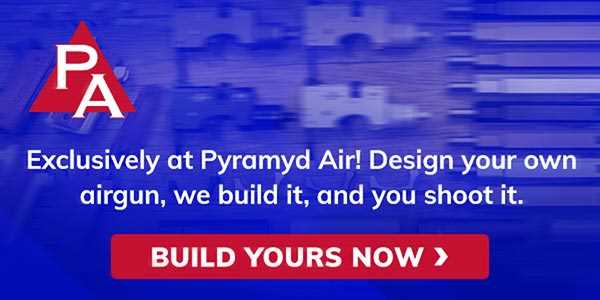 I have a penchant for embellishments on guns; that's why I was so interested in the Adams & Adams hand-engraved Umarex Colt Peacemakers over the last two years, and the hand-engraved Schofields. They are works of functional fine art. And I'll give you a little hint, there are more engraved Western airguns coming in 2019. But engraving isn't the only way to embellish an air pistol, if the manufacturer has a little insight into the gun or guns that inspired the CO2 version. ASG launched the CZ 75 SP-01 Shadow this year, a fine looking pistol (as all CZ guns are) but they also, very quietly, launched a series of accessories for the Shadow which were not highly publicized because they were (are) comparatively expensive for a blowback action CO2 pistol. Of course, you know I am talking about the Shadow Blue, one of two guns I kept going back to this year, the Shadow because it could be so handsomely upgraded, not only for appearance sake, but also to make it a more a accurate pistol. It is everything that makes a CO2 pistol desirable.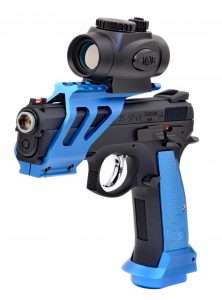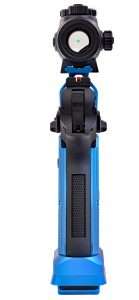 And if blue isn't your color, look around, you'll find the same accessories in CZ Shadow Red and Shadow Yellow; alloy grips, mag funnel, magazine base pad and rail mount optics bridge. And for the mechanically adept, there is even a matching SAO trigger conversion for the Shadow.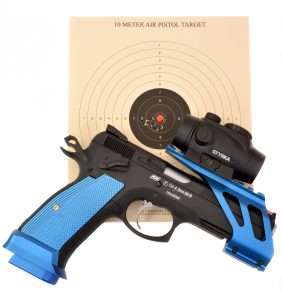 But I said you would be surprised, and that is the second gun I have adopted as a personal favorite shooter. And I sadly have to admit it is one none of you have had a chance to shoot yet, because even though it is new for 2018, it won't be available for sale until this coming month, at best.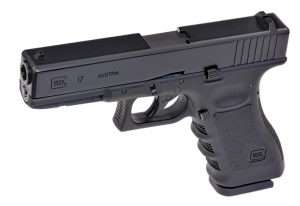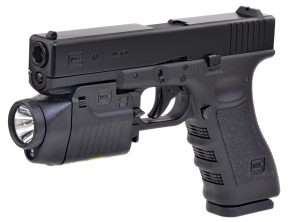 I can say with certainty that had Umarex and Glock gone a little further with the G17's construction by using a short-recoil, locked-breech design that could be field stripped, the Glock would have given me a four-way tie for Replica Airgun of the Year. The Sig M17 would still have won, but the Glock 17 would have been number two instead of the HK USP.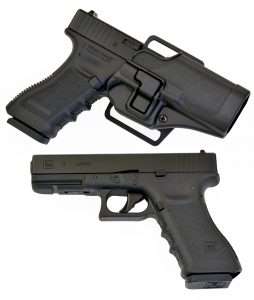 How many times have I gone back to the G17 and shot it just for fun, for its accuracy and ability to shoot decent groups at pellet pistol distances, for its perfect fit in a Level 2 injection molded Serpa holster? More than any other air pistol this year and I have only had it for a couple of months. And while I am not a really big fan of Glock pistols, what Umarex and Glock achieved with the G17 could make a lot of people come around to Austrian thinking. Remember, Sig Sauer's early benchmark designs, the P226 ASP and P320 ASP couldn't be field stripped either and were less authentic in design than the Glock, which, aside from field stripping, is a nearly perfect CO2 version of the Third Model G17.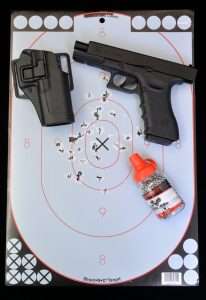 This is the one gun, that when it becomes available, you will want to own and shoot, and shoot a lot. It is that good. It wasn't good enough to be Replica Air Pistol of the Year, but it's good enough to earn a place on my table of favorite air pistols.
Have a great and safe New Year's celebration. The Airgun Experience will be on a brief hiatus and return in early January. Thanks for sharing the experience for another year!