The Peacemaker you have been waiting for Part 1
The Nimschke 7-1/2 inch Umarex Colt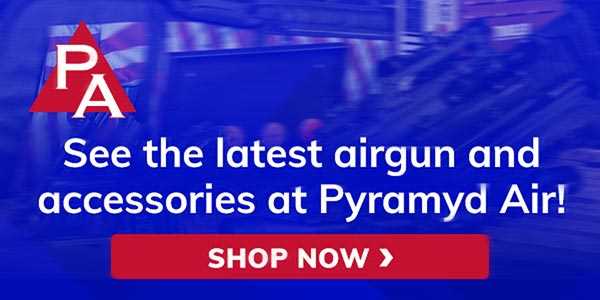 By Dennis Adler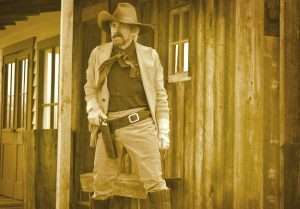 Was a nickel plated Colt Peacemaker any better than a blued one; or a gunman more accurate with an engraved Single Action? The answer depends upon whom you ask. A lot of famous lawmen and outlaws carried engraved guns fitted with ivory grips. An engraved handgun or rifle was distinctive, and in many instances memorable. It is remarkable how much of a role aesthetics actually played in a cowboy's choice of dress and armament. Wild Bill Hickok famously wore a brace of hand engraved Colt 1851 Navy revolvers in butt forward reverse draw style. Legendary Oklahoma lawman and U.S. Deputy Marshal William Tilghman carried a nickel plated, hand engraved Colt Peacemaker (presented to him by the grateful folks of Perry, Oklahoma for cleaning up the town). Dodge City lawman Bat Masterson owned several hand engraved Peacemakers. Legendary outlaw Emmett Dalton, and other members of the Dalton gang all carried engraved guns; did they make them better shootists? No, just more memorable ones.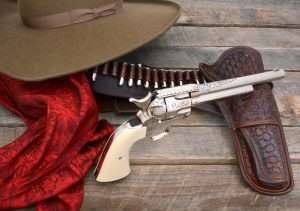 Engraving was a fine art and among those who practiced this art outside of the Colt factory, was famed New York City engraver Louis Daniel Nimschke, and his shop of artisans who catered to the leading New York retailers like Schuyler, Hartley, & Graham, and Tiffany & Co. A Nimschke engraved Colt (or other firearm) was a distinctive piece, a singular design based upon Nimschke's pattern books, and duplicated to the wishes of his clientele. The Nimschke pattern book and the L.D. Nimschke shop designs have become the most duplicated of 19th engraving styles, and are still seen today on contemporary Colt Single Action revolvers.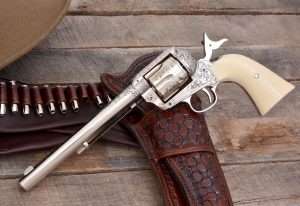 Adams & Adams delivers the 7-1/2 inch model
What we have seen done in the past year with engraving Single Action airguns presents an opportunity for  anyone to own a piece of handcrafted functional fine art, and at a price that is not "inexpensive" but certainly not prohibitive compared to the same work on a Colt, Pietta, or Uberti Singe Action Army revolver.
Last year in a series of Airgun Experience articles on "Airguns of the American West," I said that this was the new frontier for handgun engraving. Why this is so, is simply that authentic manufacturer branded airguns, like the Umarex Colt Peacemaker, represent the epitome of modern day CO2 designs, BB and pellet guns that are not so much copies of Colts, but rather extensions of the cartridge-firing models.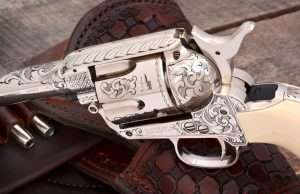 For the 7-1/2 inch Nimschke engraved Peacemaker, Adams & Adams have chosen the 4.5mm pellet cartridge model for an exclusive edition of 100 guns. The 7-1/2 inch model is the most desirable of the Colt designs (unless you have a penchant for Sheriffs Models and Buntline Specials), and the long awaited nickel model provided the perfect canvas for John J. Adams, Jr. to engrave the Nimschke patterns, which are all hand inked to bring out fine detail in the designs and punch dot background.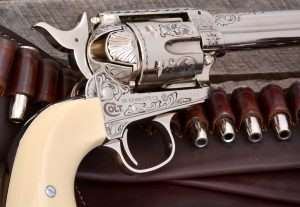 Unlike the 5-1/2 inch nickel and gold Nimschke model, introduced last year, the new 7-1/2 inch, 4.5mm Peacemaker is an all nickel gun, much like the .45 Colts carried back in the late 19th century. (The gold plated cylinder, trigger and hammer can also be ordered for the 7-1/2 inch model if desired).
Like all of the Umarex Colt SAA models, the new 7-1/2 version bears the Colt's patent dates (September 18th 1871, July 2nd 1972, and January 19th 1975) on the left side of the frame and the Rampant Colt emblem at the rear of the frame. The 7-1/2 inch model is only offered as a pellet cartridge firing model and has a fully rifled barrel to offer greater accuracy and velocity.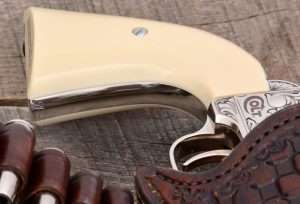 The Colt Peacemaker has been in production in various barrel length, calibers, and grip designs longer than any other revolver manufactured in the world, and to day it remains the indisputable icon of the American West. The new Nimschke engraved 7-1/2 inch nickel plated CO2 model continues a Colt legacy that now spans 145 years.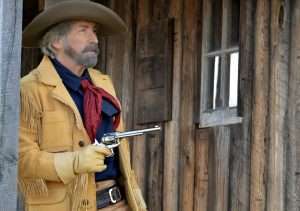 Saturday in Part 2, the Nimschke engraved 5-1/2 inch and 7-1/2 inch pellet models tackle the 10 meter range.