Umarex Colt Commander Model 1911
The training experience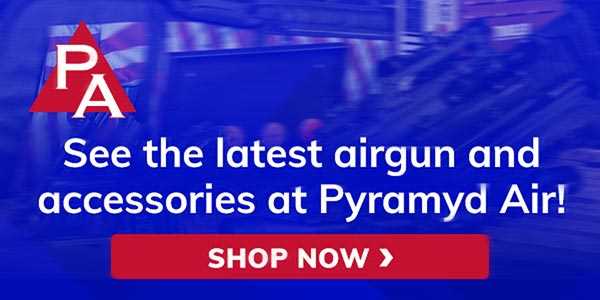 Part 1
By Dennis Adler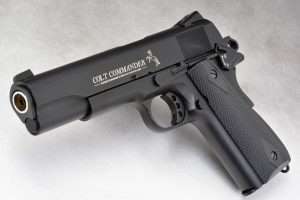 In terms of training exercises there are numerous advantages to owning the Umarex Colt Commander Model 1911 blowback action air pistol, as this duty-sized handgun operates in the same fashion as a cartridge-firing Colt .45 ACP semi-auto. Specific 1911 training regimens can be practiced with this blowback action air pistol right down to loading the magazine, chambering the first round and pulling the trigger. This helps to improve skills such as trigger control and sight reacquisition, particularly with this type of air pistol since the slide functions with each shot just like a .45 ACP semi-auto. All that is missing is the recoil and report.
Why I stress training with airguns
Gaining familiarity with a cartridge-firing pistol and its operation by using a perfectly matched air pistol is both affordable and efficient. It is also ideal for youth or remedial training, and there's also just the plain fun of it. Once you shoot a blowback action airgun, particularly one copied detail for detail from its cartridge-firing counterpart, it's hard to stop until you run out of CO2 cartridges. It really is the most "bang for your buck" without the bang. It is also a serious learning experience before making the investment in a 1911 cartridge version. Finding the right holster fit for your needs (whether it's a shoulder, belt, or inside the waistband holster), building muscle memory for drawing, sighting, slide and safety operation, as well as reloading, all become possible by practicing with the Umarex Colt 1911 Commander airgun.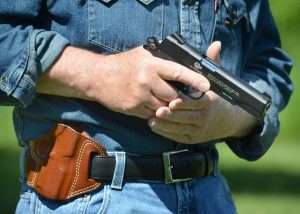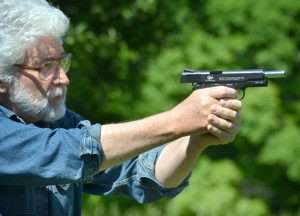 Umarex Colt Commander Details
The Umarex Colt Commander is exact in detail and operation. It uses a single 12 gram CO2 capsule contained within the magazine (rather than inserted separately into the grip frame). In addition to containing the CO2 capsule, the precisely sized 1911-style magazine also contains a channel for 18 steel .177 caliber BBs. Extra magazines can be purchased and used for practicing tactical reloads.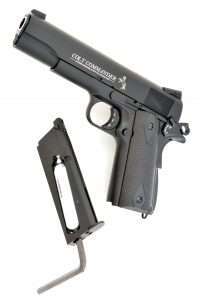 In Part 2 we examine shooting and training exercises with the Colt Commander airgun.
 Editor's Note:
Given the attention to details that go into blowback action 1911 air pistols they should be treated with the same respect as any cartridge firing 1911 handgun with concerns to their carry, use, and public display. Even from a modest distance, these adult airguns are difficult to distinguish from their cartridge-firing counterparts.