Umarex Beretta CX4 Storm Carbine Part 3
Handling and Shooting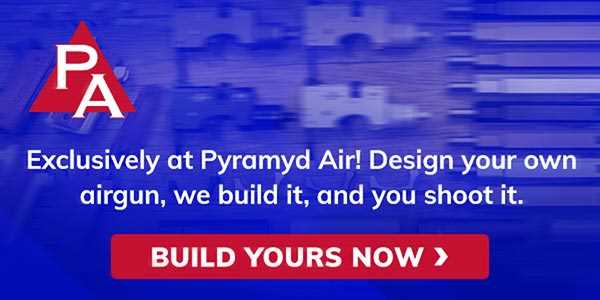 By Dennis Adler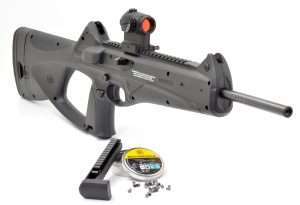 I like to test firearms using ammunition I am familiar with; ammo that I have used before in a variety of handguns and rifles and that I know shoots to a consistent performance standard and provides a baseline for whatever gun I may be reviewing. This works the same with airguns, especially pellet guns, and my baseline always begins with Meisterkugeln Professional Line 7.0 grain lead pellets. I chose them for the Umarex Beretta CX4 Storm because Meisterkugeln provides a level of consistency with rifled barrel handguns and rifles I can rely upon from one gun to the next. For the Umarex CX4 Storm, I decided to push things a bit further and conduct the entire test fired offhand from a distance of 50 feet, using both a support hand forward grip, as well as a conventional forend hold.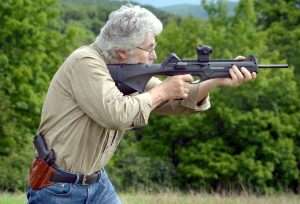 The support hand forward grip worked well with the Beretta and gave me a more stable hold on target. This type of hold is often used in competition shooting. A traditional forend hold also works well and I also used a reverse or modified support hand forward grip with my fingers wrapped over the top of the rail instead of under and my thumb grasping the bottom of the forend rather than the top. The reverse grip changes the forward push you get with a traditional support hand forward grip by adding a slight downward push as well. While it is a little unconventional, if it works, that's what counts in my book.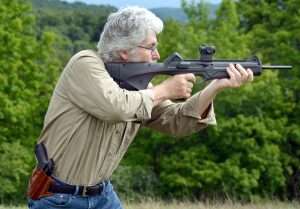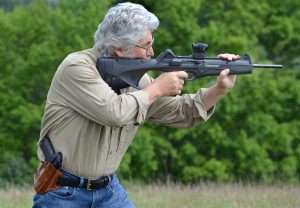 The CX4 Carbine is a short rifle with an overall length of 30.75 inches, and with the non-adjustable shoulder stock, the length of pull is 14.5 inches. The Umarex does have a very nice rubber shoulder pad that keeps the stock firmly in place and the forend design makes this an easy rifle to hold and snug in tight.
Adding Optics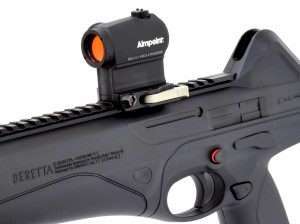 The CX4 Storm is built to have optics mounted on the top rail. There are a number of affordable scopes and red dot optics that will work with the CX4 Storm but I decided to use an optic I already have on one of my cartridge-firing semi-auto rifles, an Aimpoint Micro H-1. This is an extremely compact red dot sight designed for pistols and as well as rifles with short actions, and with the added quick release mount it's easy to fit onto the CX4 Storm's top rail. I know the Micro H-1 is almost twice the price of the CX4 Storm airgun, but training with the same optic you can use on the 9mm or .40 S&W models allows a level of familiarity with equipment that transfers from one gun to another just like the Aimpoint. For the Umarex it made it possible to shoot tight groups offhand from 50 feet, yet in a matter of seconds I can swap it back to the cartridge-firing rifle. What about the settings? Between 9mm and 4.5mm I quickly established a 6-inch holdover to hit the 10 and X ring on a B-27 silhouette target from 50 feet, thus avoiding the task of changing the settings. Of course, if I were going to leave the Aimpoint on the Umarex for an extended period, I would dial it in, but for test purposes, once I had the visual correction it was easy to hit my mark.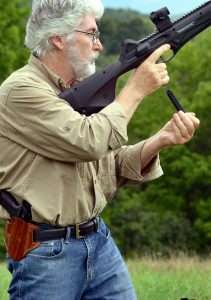 Loading the Umarex CX4 Storm with the 30-round magazine is a fast and slow process, fast to load into the pistol grip, slow to load 30 individual 4.5mm pellets into 30 individual chambers in the rotary belt surrounding the magazine. The rubber chambers securely hold the pellets and you have to rotate it once to get the bottom pellet into place. Once filled, the 30-round magazine is easy to store and load into the grip. To reload, you have to depress the magazine release and pull the base of the magazine down to get it out of the grip well. This is slow and a bit awkward compared to a drop free magazine, but the rubber belt could be damaged if the magazine were to fall out of the grip on release and hit the ground. It is an excellent high-capacity design, but a bit delicate.
Before heading to the range I did a trigger pull test. The cartridge-firing CX4 Storm has a heavy trigger that averages over 10 pounds. The Umarex trigger has 0.5 inches of travel, relatively short, with an average trigger pull weight of 9 pounds 13.5 ounces.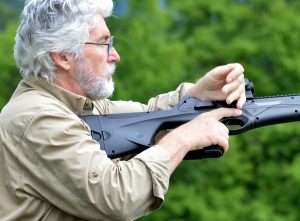 The 50 Foot Range
While most airgun tests with blowback action pellet guns are done at 10 meters (33 feet), I wanted to see what the CX4 Storm could do at a more challenging distance of 50 feet. The CX4 Storm is rated at up to 600 fps for the U.S. market with an average velocity of 495 fps. The ProChrono chronograph clocked average velocities from the Umarex CX4 Storm with Meisterkugeln Professional Line 7.0 gr. wadcutter pellets of 591 fps, 601, fps, 596 fps, 623 fps and a duplicate 601 fps for an average velocity of 602 fps. The ambient temperature was 85 degrees, which is a little warm for CO2 and accounts for the slightly higher velocities. However, at 601 fps this is a very accurate air rifle out to 50 feet.
Fired offhand my best target had a total of 12 shots in the X ring measuring 1.75 inches, with a best five at 0.75 inches clustered around the X. Best average groups measured 1.0 inches in the 9 ring at 3 o'clock, and at 4 o'clock. All shots fired on the Law Enforcement Targets cardboard B-27 silhouette were inside a 4.5 inch circumference and all within the 9, 10 and X rings.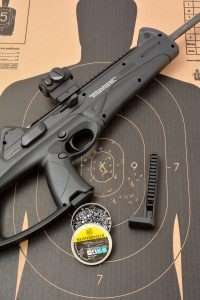 For a CO2 powered air rifle, albeit an 88 gram CO2 air rifle, the Umarex CX4 Storm delivers on the promise of the cartridge firing model's high performance design and accuracy and with an ease of use, build quality, and versatility for accessories that makes the Umarex version one of the best air rifles around for the money.
A word about safety
Blowback action airguns provide the look, feel and operation of their cartridge-firing counterparts and this is one reason why they have become so popular. Airguns in general all look like guns, blowback action models more so, and it is important to remember that the vast majority of people can't tell an airgun from a cartridge gun. Never brandish an airgun in public. Always, and I can never stress this enough, always treat an airgun as you would a cartridge gun. The same manual of operation and safety should always apply.