Umarex Glock G17 Blowback Action Model
A first look at the long awaited CO2 pistol Part 3 Part 2 Part 1
By Dennis Adler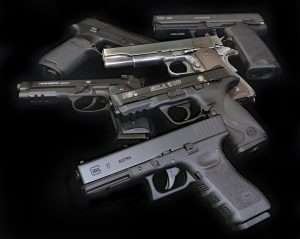 I write Airgun Experience for you, the reader, but to be honest, I choose the test guns for myself. I have very specific interests in firearms with a tendency to favor old designs with history (in case you hadn't noticed). For Glock, history only began in 1982, yet in that comparatively short 36 year span the Austrian armsmaker has accomplished nearly as much manufacturing handguns as companies established more than 150 years ago. Glock has challenged the Colt's Patent Firearms Mfg. Co., Smith & Wesson, Sig Sauer (originally established in Switzerland in 1860 as Sig Arms AG), FN (Fabrique Nationale) established in Liege, Belgium, in the late 19th century, as well as time-honored armsmakers like Heckler & Koch, Walther, Browning, and Beretta, the world's oldest firearms manufacturer. Glock has not only held its own but achieved global success in the military, law enforcement, private sector and civilian markets, displacing many of the aforementioned as a primary sidearm.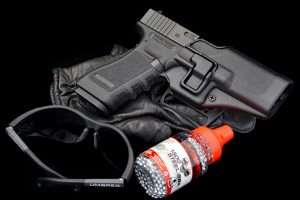 For someone who is more comfortable with a steel framed gun in their hand, a gun with a long and celebrated history of manufacturing, a gun with a heritage, picking up a Glock and liking it, admitting to its fundamental superiority over more established and revered firearms is not easy. A Glock is not a work of art it, is a work of purpose, no more than it need be to do its job. For me, the art of gun making is lost on the Glock design, but the art of form follows function is not. For a company that is, shall we say, earnest in everything it does, putting its name on a CO2 pistol is significant. Glock won't even build a .22 Long Rifle version. There are .22 caliber conversion kits with slide, barrel and magazines sold by firms like The Glock Store that can make a 9x19mm G17 into a .22 caliber pistol, but this is not the same as Glock making a .22 caliber model of its own. I only point this out to underscore how momentous the Umarex Glock G17 blowback action CO2 model is.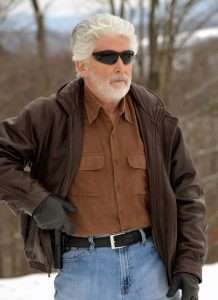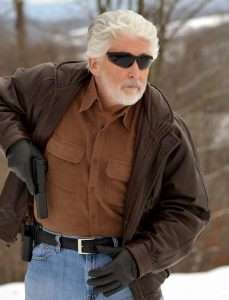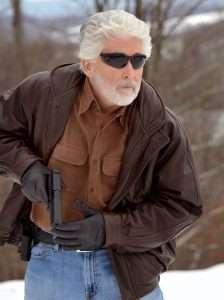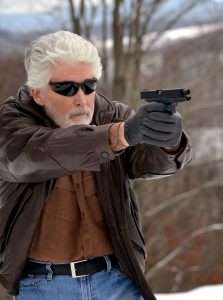 Testing the waters
Glock and Umarex took a cautious approach to building its first CO2 models covering two market segments, entry level mass market with the non-blowback but very authentic looking G19 Compact, and then the more expensive blowback action G17, still the flagship of the Glock lineup. Obviously expectations for the G19 CO2 model were not too high, but the G17 has become another story, still conservatively done, the G17 delivers everything you expect from handling to accuracy and it comes just six months after the G19 was released to test the waters. The G17 may fall short in its inability to field strip, but in every other aspect it has done what Glock pistols do, it has raised a bar on fit and finish, authentic handling and capability to use centerfire pistol accessories, developing effective velocity, and as this final test will reveal, accuracy for a CO2 powered BB pistol.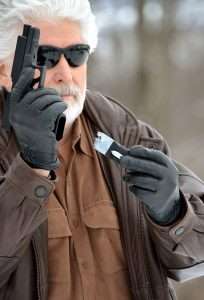 Steel downrange
I had hoped to do an outdoor shooting test for this final installment but the weather has determined otherwise, nice backdrop for photos but 34 degrees isn't CO2 pistol testing weather. Nonetheless the indoor range will allow a good 21 foot evaluation as well as an extended range test at 10 meters. I decided to do this because of the higher velocity delivered by the G17 model.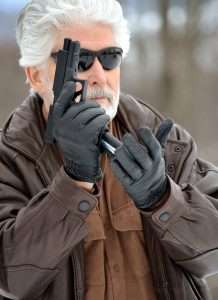 In comparison to a non-blowback action pistol, a blowback is not going to achieve as high a velocity. The G19 Umarex Glock model has a factory rated velocity of 410 fps, about 100 fps faster than most blowback action CO2 pistols. Using Umarex Precision steel BBs the Glock 19 clocked an impressive average of 430 fps when I tested it last summer, and this is still a great low-cost CO2 pistol to own. In my initial velocity test of the G17 average velocity clocked 365 fps, so the typical 100 fps difference between non-blowback and blowback action CO2 models is not the same with these two Glock pistols.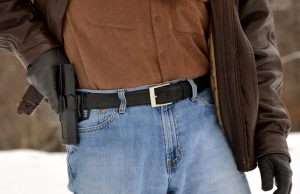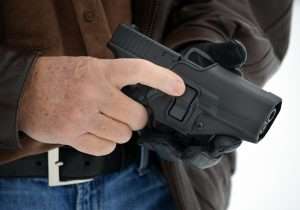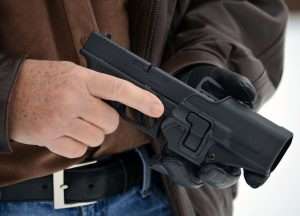 During my velocity tests I had the chronograph placed 21 feet from the target and my roughly aimed shots for chronographing were hitting the target in tight groups that averaged less than an inch. With the same CO2 cartridge still in the gun I went back for a second 10-shot run through the chronograph and this time average velocity increased to 376 fps with a high of 395 fps, a low of 366 fps and a standard deviation for 10 shots of 10 fps. But the target told the story. I had three 5-shot groups in the bullseye averaging 0.74 inches firing from a Weaver stance, using a two-handed hold and the sights held at 6 o'clock. There were no appreciable windage or elevation issues beyond my own movement; the gun was right on target.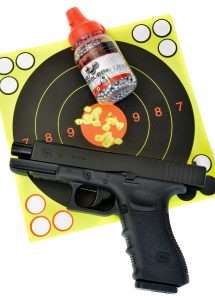 With the higher than expected velocity, I began by pushing the G17 to the limit and shooting my first target test at 10 meters instead of 21 feet. I wasn't expecting to get sub -inch groups with a smoothbore but I got them, printing three five-shot groups all under an inch. At 8 o'clock and 2 o'clock, I had five rounds at 0.875 inches inside the 2-inch diameter red bullseye, and five more above it grouped at 12 o'clock measuring 0.75 inches. I had loaded the magazine with the full 18 rounds and shot the final three into a 0.50 inch cluster at 10 o'clock with one in the red and two clipping the edge. This isn't quite blowback action pellet pistol accuracy at 10 meters, but it comes close, and for a smoothbore BB pistol, better than expected.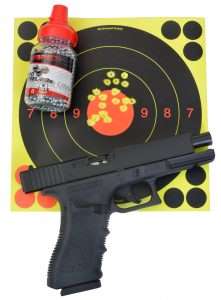 My 21 foot tests were also shot with Umarex Precision .177 caliber steel BBs and my best 10-round group measured 0.84 inches with five shots clustered into 0.56 inches. This is dime-size accuracy and POA is dead on with the G17 CO2 model.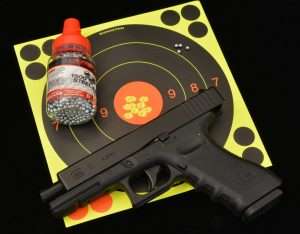 Despite a couple of very minor shortcomings the new Umarex Glock G17 might just be the wild card in this year's top picks for Airgun of the Year. As for now, Umarex should be shipping the G17 by the end of December and into early January, a little late, but absolutely worth the wait. Next year I will do a comparison shootout between the G17 Third Model centerfire and CO2 models as well as the Sig Sauer M17 models. But there is still more to come in 2018!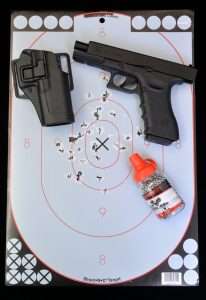 Watch the Pyramyd Air website for announcement of pre-orders. This one is going to sell out.