Umarex Ruger Superhawk Part 1
The sum of its parts…
By Dennis Adler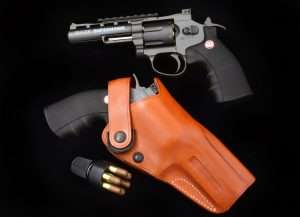 This is a tale that begins in the mid 1970s when Bill Ruger, Sr., one of America's preeminent firearms designers began development of a large frame, double action .44 Magnum revolver, the Ruger Redhawk, introduced in May of 1979. The improved Super Redhawk model was added in 1986, and both were to become two of the most famous double action handgun designs of the late 20th century.
The Redhawk looked different than most large frame double action revolvers back in 1980 and the new .44 Magnum incorporated a number of Bill Ruger-engineered improvements in its design and manufacturing, including a new type of ejector rod that allowed for a heavier frame to surround it (according to Sturm, Ruger designers Harry Sefried and Roy Melcher who worked side-by-side with Ruger, Sr., the frame's strength was effectively doubled compared to S&W and Colt designs); the cylinder latch was a new system that positively locked the cylinder in place when the gun was fired. The ejector rod was equally innovative not latching to a lug under the barrel like an S&W, something that Ruger considered a somewhat fragile point of conventional double action revolvers. In addition, Ruger worked out a leverage in which the cylinder crane was locked at the front and the rear. Designer Harry Sefried noted that, "This gave us an extremely good way to maintain alignment between the cylinder and the barrel, for strength and accuracy. And again it was a stronger system than their (S&W's) little tab going into the ejector way out on the end of the ejector rod. Ours was a lot more rugged than it needed to be, and would last about indefinitely."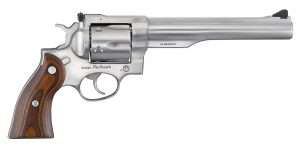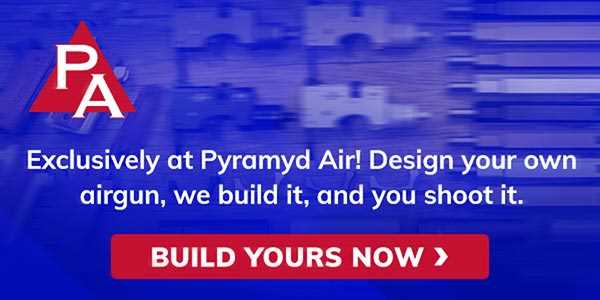 Overall, the entire gun was purposefully overbuilt to be a rugged hunting revolver and everything about the Redhawk was different than an S&W or Colt revolver, right down to the hammer and trigger designs and a patented Ruger transfer bar mechanism to prevent accidental discharges. The Redhawk was Bill Ruger's version of what a modern, .44 Magnum double action revolver should be.
The Redhawk was an engineering triumph for Ruger and was initially offered with 5-1/2 inch or 7-1/2 inch barrel lengths, an adjustable rear sight, and interchangeable front sight blades of varying heights. While developing improvements for other Ruger models, Bill Ruger and his engineering teams designed a new and stronger double action .357 Magnum revolver for police and personal protection, the GP100 which was introduced in 1985. Ruger had also optimized his investment casting process to build stronger frames and other parts. The GP100 led to developing the Super Redhawk .44 Magnum a year later, an even stronger and more ruggedly built field gun for hunting than the original Redhawk models.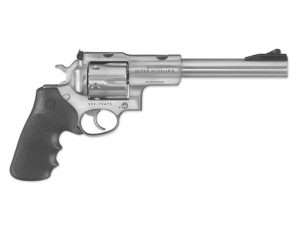 The Super Redhawk introduced a longer, heavier frame design, new trigger and hammer, Ruger integral scope mounts along the top of the frame (and a pair of 1-inch stainless steel scope mounts that came with the gun); the GP100-based Ruger Cushioned Grip panels were used and in 2008 Hogue Tamer Monogrips were added to further absorb felt recoil. Barrel lengths for the Super Redhawk were 7-1/2 and 9-1/2 inches. It was a hunting handgun that for the time had almost no equal, with the exception of some very exclusive S&W Model 29 revolvers.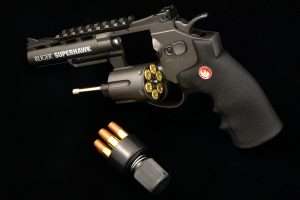 The Super Redhawk has been in production for 31 years, and the Redhawk Stainless and Redhawk Hunter 39 years, making the Redhawk line one of the longest and most successful in Ruger history.
This little trip down Ruger's memory lane is more about what inspired the Umarex Superhawk CO2 model than what the gun actually looks like. It is a Ruger licensed design.
The Superhawk CO2 version
The Umarex Ruger model was introduced this year and is an interesting combination of features to make what Umarex and Ruger have named the Superhawk.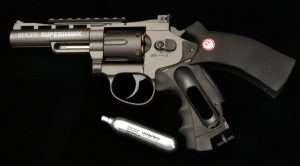 This CO2 version of the Ruger .44 Magnum double action revolver has a 4-1/2 inch external barrel length (at one time the Redhawk was offered with a 4-inch barrel) with the internal smoothbore barrel recessed from the muzzle by 0.375 inches and measuring 4.125 inches to the back of the spring-loaded forcing cone. As nice a looking air pistol as this is, it is much more product branding than product matching.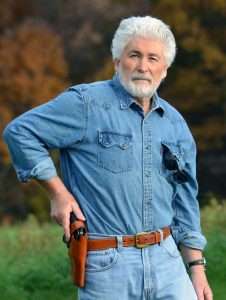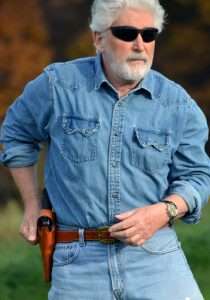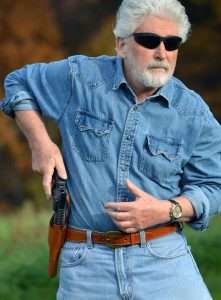 It doesn't take too long to start seeing features that are not as much Ruger Redhawk as they are Umarex S&W 327 TRR8. This is where we will pick up in Part 2, but being more of a TRR8 than a Ruger isn't an altogether bad thing. It's just not a Ruger thing…