Umarex Walther PPS M2 Part 3 Part 2 Part 1
Why Gun Manufacturers Change Designs
By Dennis Adler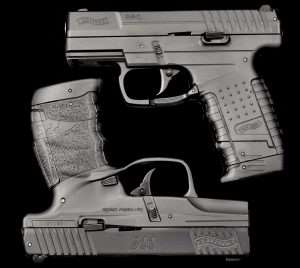 I think this is an instance where one look at the new gun explains everything. There's no question as to why Walther (and Umarex) redesigned the PPS, other than why it took them eight years. I'll even concede that the magazine release button on the PPS M2 works just as well as the ambidextrous triggerguard release on the PPS (I'm right handed, so concession is easier). But that one issue does not detract from every other change in the pistol's design and handling. The M2 is a better gun overall. Good enough, in fact, that the PPS has been updated as a CO2 model while the PPQ CO2 pistol is still based on the original 2011 design. (The PPQ Airsoft model has been updated to the M2 design as well as the .43 caliber paintball version). The original PPS CO2 model (or PPS Classic as it has been re-categorized), was an exceptional blowback action BB pistol and very close to the 9mm model in looks and general handling. It remains one of the best subcompact CO2 pistols in its class. The M2 version is unlikely to dethrone the original unless it is a more accurate pistol, and that's a tall order.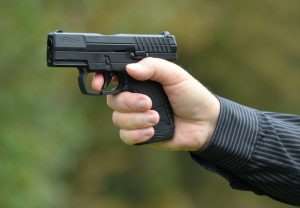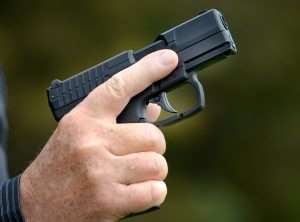 How does the new CO2 model compare to the 9mm PPS M2? Pretty much the same as the original PPS models compare. Here are the centerfire M2 pistol specs: Overall length 6.3 inches, barrel 3.18 inches, height (with 7-round capacity magazine) 4.9 inches, width 1.0 inches, and carry weight (empty) 21.1 ounces. Both the 9mm and CO2 models have polymer frames and metal slides (the air pistol's being alloy not steel) so overall weight for the CO2 model is 20 ounces, overall length 6.3 inches, smoothbore inner barrel 3.34 inches (recessed 0.437 inches from 9mm muzzle opening), height 5.0 inches (base of magazine to top of rear sight), and width 1.0 inches. Close enough in any comparison to serve as a 1:1 training gun for the PPS M2.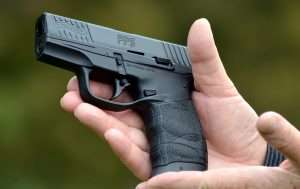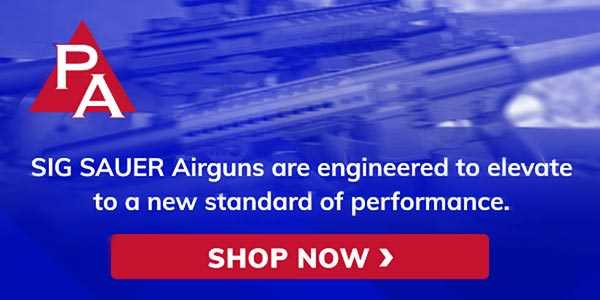 Some finer points
There are just enough differences between the PPS and PPS M2, both in 9mm and .177 caliber versions, that the guns may not fit all the same holsters. And as I noted in part 2, the BB magazines are not interchangeable, so some of the changes have broader affects than looks and handling alone. Walther redesigned the trigger system on the centerfire M2 and reshaped the trigger. The CO2 model uses the same trigger and internal systems as the PPS, which is an SAO with a long take up, a little mild stacking and a clean break. The sights on the M2 are also a little easier to pick up (as they are on the 9mm PPS M2).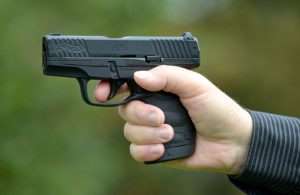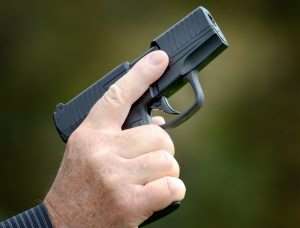 Velocity comparison
From the start, I expected this to be an even match since both models have the same internal designs, but they are not exactly the same in terms of performance and Umarex is out front from the start on this, rating the PPS with a maximum velocity of 350 fps and the PPS M2 at 340 fps. Why the 10 fps variance? I don't know what has changed but the felt recoil in the PPS M2 slide is a little lighter as well. Not a big difference, but different.
I am looking for velocity figures over 350 fps that send round balls down smoothbore barrels with accuracy at the optimal 21 foot distance, which is the same optimal distance for their centerfire counterparts as personal defense sidearms. Yes, you can shoot a subcompact 9mm accurately at 50 feet, at 25 yards and beyond. The CO2 models will not retain bullseye accuracy much beyond 25 feet, but they will still put every shot within center mass (about 3 to 3.5 inches) on a B-27 silhouette target at 45 feet; more than enough equivalence with its centerfire counterpart for training. Learning to handle a small pistol like the Walther PPS M2 is what training with airguns is all about. When I accuracy tested the PPS 9mm and original CO2 model a couple of years ago, my groups were almost identical; my best 5-rounds of Federal American Eagle 115 gr. FMJ fired from 7 yards with the PPS 9mm measured 1.20 inches. The PPS air pistol nearly matched it with a best five clustered at 1.22 inches; that's what you want from a CO2 training gun. This test was shot at 1 second intervals from a Weaver stance using a two-handed hold. I was looking for parity between the CO2 model and the centerfire pistol and I got it.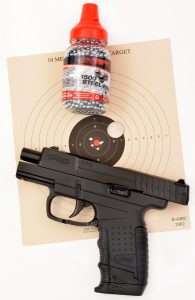 Today's test results
This is a dedicated bullseye accuracy test for the CO2 models, longer shooting intervals to prevent the CO2 from super cooling and changing velocity and accuracy, roughly 20 to 30 seconds between shots.
The PPS CO2 model sent steel BBs downrange at an average of 350 to 360 fps when I reviewed it in 2016. The same gun today clocked an average of 365 fps with Umarex steel BBS, and 386 fps with lighter weight Dust Devils. I threw in Dust Devils, which didn't even exist when this air pistol was introduced, to get the most out of it for velocity. Running identical ammo through the new M2 version my average velocities were 360 fps and 378 fps, respectively, about 6 to 7 fps slower on average than the older model, but both guns performed above factory specs.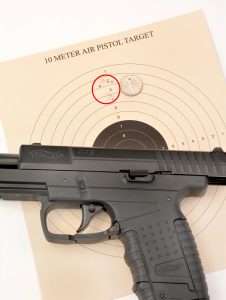 The PPS (Classic) shot just about half an inch below POA so I adjusted my aim up and the best 5-shot group on a 10 meter target from 21 feet measured 0.56 inches with two shots in one elongated hole at 3 o'clock across the bullseye and 10. This is the best I have done with the PPS at 21 feet. My average groups are closer to 0.75 inches. With the CO2 running low, I shot my last target aiming high and the PPS still grouped five rounds at 0.72 inches.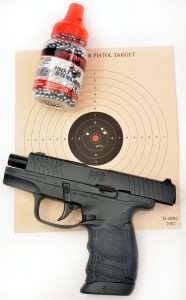 Unfortunately, I did not get the same results with the PPS M2. The test gun consistently shot left and high, so my aiming correction was at 4 o'clock, 1-inch below the center of the target. That gave me a best 5-round spread of 0.75 inches with two shots overlapping at the bottom of the 9 ring. I switched to Dust Devils to see if accuracy would change. And it did. The M2 still shot high but was not nearly as far left, and I was back into dime-sized groups with a best five rounds out of 10 measuring 0.5 inches and an overall spread of 0.94 inches. For one final run I went back to the PPS with Dust Devils and the older model punched five into 0.56 inches.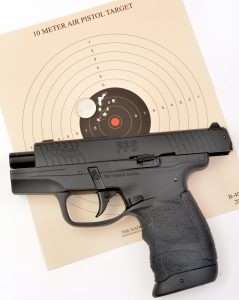 Conclusions
From a purely technical standpoint the PPS M2 is a better gun in the hand. As for equal accuracy with the original PPS or "PPS Classic" which, as it turns out, is a suitable title since it is the better of the two guns for consistent shooting accuracy and velocity, I have to give the nod to the original gun. Sometimes new and improved is more about new, and while this may not translate to the centerfire pistols, the original formula is still my choice in CO2.