Winning the Cold War
The battle between CO2 and the thermometer Part 2 Part 1
By Dennis Adler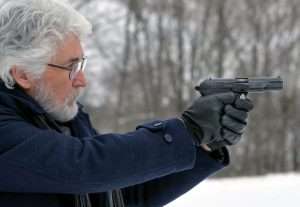 Over the years I have had varying results with CO2 in cold weather, particularly with blowback action pistols, but also with single and double action revolvers. My most disappointing test was two winters ago with a Peacemaker that got about two reloads from a CO2 cylinder before the BBs (this was before the pellet models were introduced) almost rolled out of the barrel. With a couple of semi-autos I managed two magazines before the CO2 failed to power the slide. The temperatures were almost always in the 30s. For this most recent test it was 28 degrees with a light wind and the test gun was a Gletcher Tokarev TT-33 blowback action [1], which completely surprised me by performing exceptionally well in below freezing temperatures. With the ProChrono chronograph using infrared screens plugged into an outside power source, I was able to clock velocity for each magazine I shot. After only a few minutes exposure to the outside weather, having come from a 70 degree room where the CO2 had been loaded into the pistol grip, the first 9 shots fired clocked from 355 fps to 327 fps with an average velocity of 346 fps. I went through five 18-round stick magazines before the gun clocked a low of 276 fps and then was unable to continue firing. That's a total of 90 shots over a period of 15 minutes outdoors in 28 degree weather. This is the best result I have ever had with a CO2 pistol in below freezing temperatures. The Gletcher Tokarev TT-33 has been an exceptional gun since it was introduced, but I would have to say it is an all around performer despite having a stick magazine and separate CO2 channel in the grip frame. The blowback action is snappy, even at 28 degrees. The bottom line here is that I picked a gun that happens to perform well in cold weather.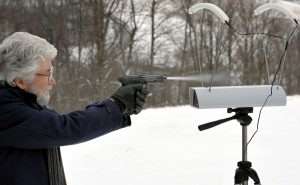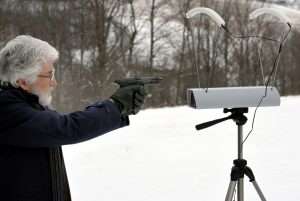 Leland Gas Technologies had noted that performance depends upon the design of the airgun and this seems to be a positive with the TT and CO2. On any normal day I'd have called this a success and packed it in for a warm cup of coffee.  Instead I switched to the Leland N2 cylinder. The chronograph test was another surprise for the day. With Nitrogen the TT clocked a high of 405 fps but began to level out to an average of 371 fps for the 9 shot comparison test. It was equally accurate to the CO2 at 21 feet (more about that later) but as the folks at Leland said, you will get fewer shots with 1.8 grams of Nitrogen, and the gun ran out of power after two 18 round magazines. If you do the math, that's a $2.50 Nitrogen cylinder for 36 shots or about 7-cents every time you pull the trigger.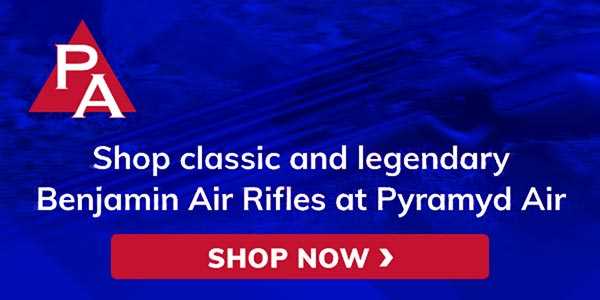 The N2 was punching the shots harder from the TT, which had a noticeable increase in recoil with the blowback action slide for the first 15 to 18 shots. Overall accuracy was about average for the Gletcher blowback model, so outside of higher velocity and fewer overall shots per cylinder, the Nitrogen was not a great advantage. I have to add that this has not been my usual experience with CO2 at below freezing temperatures and somewhere during the third magazine with the Gletcher running on CO2 I began to wonder what the heck was happening. This is obviously not the result I was expecting from this first CO2 vs. Nitrogen evaluation.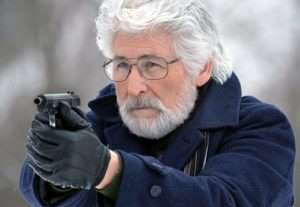 With the Gletcher Tokarev TT-33's performance in the same weather, switching to Nitrogen doesn't make sense. That doesn't mean it wouldn't go the other way with a different air pistol. In the Part 3 conclusion, I'll run this test one more time at the extreme end of the scale using a 5-1/2 inch Umarex Colt Peacemaker and Model 715 select fire Broomhandle Mauser and see what happens with CO2 and Nitrogen on another cold winter's day.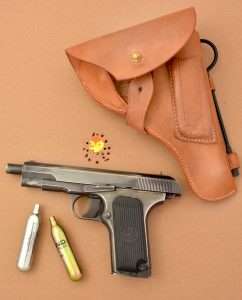 [1] Much as I like the Gletcher TT-33, it is not a shared sentiment with enough air gun enthusiasts to convince Gletcher to continue importing it and this model is currently not available. If you have one, enjoy it. We may not see them again for some time.