General Beauregard and I got into an argument over the parlay rule for Airsoft Close Quarter Battle (CQB), stemming from an incident that occurred while I was playing in a game at
Insight Interactive Airsoft CQB
. Help settle the debate by watching the footage of what happened and letting us know your thoughts in the comments below.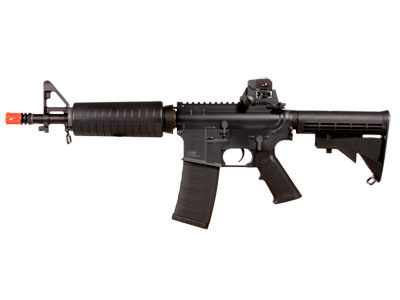 Also, for the record, I was using the
KWA M4 CQR MOD2
when I snapped off those three rounds into his torso.
http://youtu.be/bi8PqYrfEPw
-------------------------------------
| | |
| --- | --- |
| AIRSOFT JOB OPPORTUNITY ALERT: Pyramyd Air is looking for enthusiastic individuals who have a good knowledge of Airsoft products to help them assist their customers while shopping at Pyramyd Air. You'll get paid to talk about Airsoft stuff AND you can do it from the comforts of your own home! Click the following link to register with Needle and get all the details. | |
If you're done browsing here on the Pyramyd Airsoft Blog, would you mind sharing this blog with friends on Facebook? Perhaps even on your favorite Airsoft forum?
Speaking of Facebook, check out our new
Facebook page for Pyramyd Airsoft
and get in on a chance EVERY WEEK to WIN FIFTY BUCKS ($50) or check out our
Pyramyd Airsoft YouTube Channel
for a ton of great Airsoft video reviews, unboxing videos and actual Airsoft gun performance tests.