Today, how about we discuss a few items that you're eventually going to need once you've reached the stage of full-blown Airsoft addict.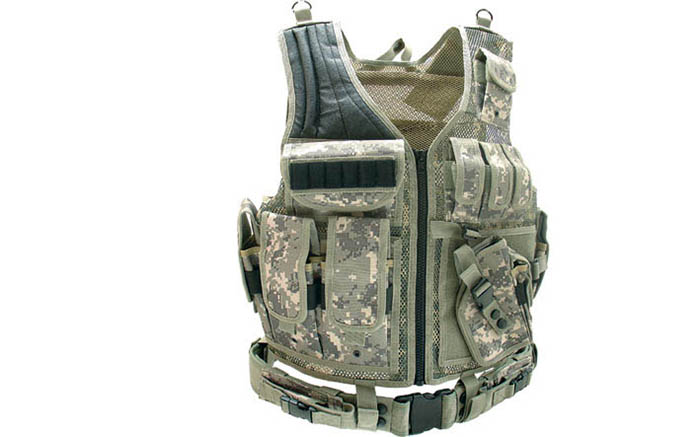 Tactical Load-Bearing Vest or Chest Rig. Not required to play right off the bat, but as you add more and more stuff to your collection of Airsoft stuff, you'll need the vest to help you store that stuff. Stuff like extra mags, two-way radio (aka "Comms"), maybe a stash of extra BBs or even some tactical snacks while you're out in the field. Perhaps one of the most important items you'll need to have readily available on your person during a game is easy access to water for staying hydrated and/or preventing dehydration. Getting dehyrdated during a game is not only lame, but downright dangerous. Not to mention extremely selfish. People have actually died on Airsoft fields from dehydration (i think). And that puts a damper on everyone's day, which in effect, makes it a selfish act to literally die on the Airsoft field from not taking the proper precautions and maintaining your body to allow it to function like a champ on game day. Don't be that guy.

Red Dead Rag: While certainly helpful and advisable to newer players, these "dead man walking" identification tools are not entirely necessary if you simply call your hit (as soon as YOU get shot, NOT when you shoot someone else), and then raise your hand and/or gun up in the air to signal your opponent(s) that you have been hit and are walking out. I've found that waiving my hand and pointing my gun up in the air is much more effective at signaling to the OPFOR that I'm no longer in the game than simply walking out with the red rag on my head. Sometimes I've been shot while walking out because my red rag wasn't visible to the shooter for one reason or the other. Other times, I've placed the red rag loosely on my head without securing to my goggles or keeping a hand on it, and the stupid thing flew off my head unbeknownst to me, resulting in the receipt of additional shots to the body because it looked like I was still in the game even though I wasn't taking on an aggressive tactical stance or anything of that business. So again, I wouldn't say their necessary to play, although some fields may require them so check that out before showing up to play for the first time, however, red rags can be effective and useful when used properly in conjunction with walking off the field with your gun pointed up in the air or something else to signal others that you've been hit.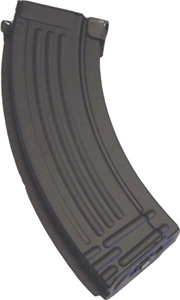 Extra Magazines. You can get away without extra mags if you have a high-cap mag that came with your rifle, and there's always a decent chance someone at the field will have a spare or two that you could borrow, but at some point, you're going to need at least one extra mag of your own. I don't recommend being a charity case every time you go out the field, unless of course, you're just down on your luck. It's cool. I've been there, too, my friends.

Boots. Not an ABSOLUTE necessity, but if you're running around a field where it's basically just raw land or has a lot of treacherous and uneven footing, the next few weeks of your life could be ruined by a severely rolled and/or broken ankle. Here again, I roll exclusively with the 5.11 boots. They're made for real world operators, who depend on them to be legit in order to slap evil upside the head on a daily basis. So naturally, they're going to be a great option for Airsoft as well. They offer a full line of different boots that serve different functions. I wear the very water-resistant 8" Taclite side-zip boots in black when conditions are wet, and when I don't anticipate any real moisture put out by Mother Nature, I roll the ultra-sexy suede XPRT boots in Flat Dark Earth (tan). Phenomenal ankle support and extremely comfortable (once you break them in, just like any type of footwear).

There you have it.