Here's a little video I drafted up featuring the Echo1 MTC2 Airsoft AEG.

You can buy the gun here:
-------------------------------------
Tuesday, February 12, 2013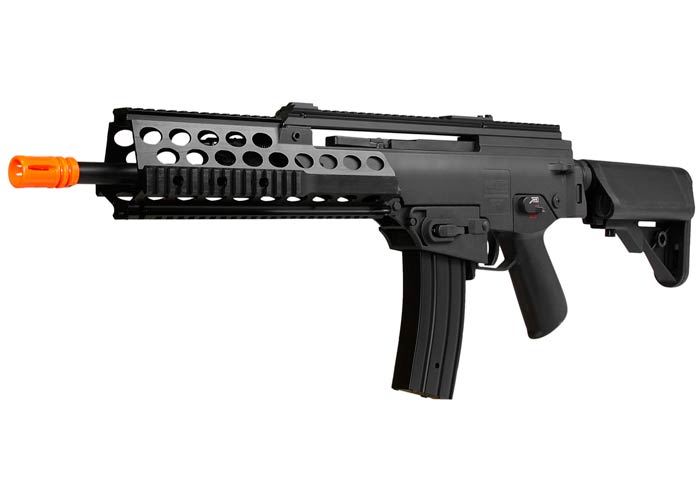 The
Echo1 USA MTC 2 Airsoft AEG
(and the more compact,
Echo1 USA MTC 1 Airsoft AEG
) showed up on the scene around October/November-ish of 2011 as an answer to a pesky little lawsuit involving HK and pretty much most of the Airsoft industry at the time.  Since the HK G36 was now off-limits for production by anyone else other than Umarex, who holds the license for HK products worldwide, Echo1 opted to take that design, mix it up enough to get passed the trademark/trade dress rules and voila!
The Echo1 USA MTC (Modular Tactical Carbine) Airsoft AEG was born.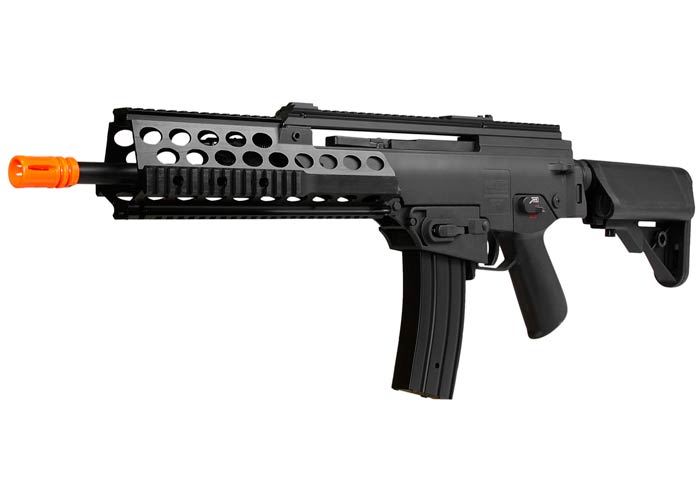 As per usual hitherto wherein, the Echo1 MTC 2 comes in a nicely packaged box full of foam and excitement.  There are tools to convert the magwell from accepting M4 magazines to G36 magazines (and vice versa), two high-capacity magazines, 9.6V 1,500mAh nunchuck battery, and a battery charger.  Oh yea, the gun comes in the box, too.  Weird.
Check out the full sit rep on this unique piece after the jump,
where I whisper sweet nothings in your ear about it.
When I got an email announcing the new Echo1 Modular Tactical Carbine (MTC) AEG, I decided that since I don't really live that far from Echo1 USA's headquarters that I would just invite myself over for a little party celebrating the rebirth of a familiar AEG. I took some photos and shot a quick & dirty (no, not that kind of dirty) video of the new G36/M4-style hybrid and convinced Brian Holt from Echo1 to stand next to me while we filmed, which he later regretted.

Check out the Echo1 MTC video after the jump...