Airgunner's Christmas Gift Guide Gifts under $25
by B.B. Pelletier
Here's a link to Pyramyd Air's official Gift Guide.
A reader asked for this about a month ago, and it's time I got started. I'm breaking this into price points so gift-givers can choose their limits. The way this works is you send your relatives and friends to this page, and I point them to things I think airgunners might enjoy. Each item will be linked, but as we get closer to Christmas, Pyramyd Air will run out of many things, so have a fallback plan in place.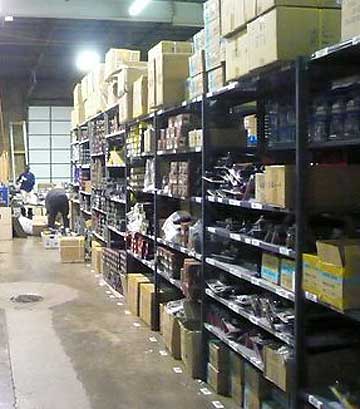 Santa leases back the Pyramyd Air Warehouse for special Christmas gifts.
Note to the gift-giver
The things in these Gift Guide blogs are my choices for airgunners. Please ask your favorite airgunner to point you in the right direction, so I don't steer you wrong. I'm doing this because I know how difficult it can be to find a gift for someone with a specialized interest like airguns.
Pellets
First, ask your airgunner what caliber or calibers of airguns they shoot. Pellets come in many calibers, but the most common smallbore calibers are .177, .20 (which is also called 5mm), .22 and .25. I will only name those pellets I feel are the very best for each caliber.
.177
JSB Exact Diabolo Heavy pellets (10.2 grains) My top pick.
JSB Exact Diabolo pellets (8.4 grains)
Beeman Kodiak Extra Heavy pellets (10.6 grains)
Crosman Premier Heavy pellets (10.5 grains)For pneumatics and CO2 guns
Crosman Premier pellets (7.9 grains) For spring guns.
RWS Hobby pellets (7 grains)
.20 caliber (also called 5mm)
Crosman Premier pellets (14.3 grains)
JSB Exact Diabolo pellets (13.5 grains)
Benjamin Cylindrical pellets (14.3 grains)
Beeman Field Target Specials pellets (11.45 grains)
.22
JSB Exact Jumbo pellets (15.8 grains) My top pick in this caliber.
JSB Exact Jumbo Express pellets (14.3 grains)
Crosman Premier pellets (14.3 grains) A close replacement for JSB pellets.
Beeman Kodiak Extra heavy pellets (20.1grains) Better in guns producing over 20 foot-pounds of energy.
RWS Hobby pellets (11.9 grains)
.25
Beeman Kodiak Extra Heavy pellets (30.7 grains) My one and only pick in this caliber.
Don't overlook Pyramyd Air's "Get the fourth tin free" offer. If you buy 4 tins or packages of smallbore pellets (the calibers above), they'll give you the least expensive package or tin in your order for free. That offer extends to multiples of 4 tins, so if you buy 8 tins, 2 will be free. You have to put the 4th tin in your shopping cart, and the money will be subtracted when the order is placed.
Airguns
There are a few BB guns available for less than $25:
Daisy Model 105 Buck BB repeater
Marksman 1010 BB, pellet, dart & bolt pistol
There are also some airsoft guns that I can recommend in this price category. Airsoft guns shoot 6mm plastic balls that the Asian manufacturers call BBs. They're not the steel BBs that American-made BB guns use. These plastic BBs are both larger in diameter and lighter in weight than steel BBs, so they don't have the same potential for injury if they strike a person. Nevertheless, Pyramyd Air does not recommend or condone shooting any gun at a person or animal, except in the specialized practice of hunting and pest elimination. Parents must be warned that airsoft guns can produce serious injuries and should not be given to young children to shoot without supervision.
The guns I'm selected are the best in their price class and will give decent service. Don't expect them to last like a higher-quality airgun.
Airsoft 904 by UHC Buy any brand of 0.12-gram BB for this gun (click on the "Ammo" link in the description). The same holds true for all the recommendations that follow.
I'm giving you a link to the airsoft spring pistol page because there are other models in this price category that might suit you better. At this price, you are going to be able to purchase only spring guns, which is where that link takes you.
There are a few long guns in this category, but I didn't recommend them. That doesn't mean they aren't good. I just don't have any experience with them.
Other things for under $25
This is my list of other items that are priced under $25. There are too many items for me to get them all, so this is just a smattering.
Crosman Airsoft Target For use with airsoft guns ONLY.
Crosman Auto-Reset Electric Airsoft Target For use with airsoft guns ONLY.
Cybergun Magic Sticky Target For use with airsoft guns ONLY.
Gamo Squirrel Field Target For shooters who want to try their hand at field target.
Airgun pellet auto-reset target
CO2 cartridges For shooters who need CO2 cartridges for their guns.
Crosman Pellgunoil The perfect stocking-stuffer. Most airgunners need this stuff and always forget to buy it.
American Air Rifles A great book for all airgunners.
Ballistol Another stocking-stuffer every airgunner needs.
Beeman M-2-M Moly Paste The slickest grease known. This stuff is messy, so get some Lava soap for the mud room to go with it.
Crosman clear adjustable safety glasses Every airgunner needs to wear a pair of these when shooting or when standing near shooters.
That's my list for under $25. In the near future, I'll also produce lists for under $50, under $100 and unlimited prices.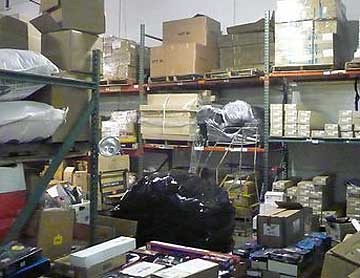 Large or small, your airgunner's gift can be found at Pyramyd Air.
Tom Gaylord is known as The Godfather of Airguns™ and has been an airgunner for over a half-century, but it was the 
Beeman
 company in the 1970s that awoke a serious interest in airguns. Until then, all he knew were the inexpensive American airguns. Through the pages of the Beeman catalog, he learned about adult airguns for the first time. In 1994, Tom started
The Airgun Letter
 with his wife, Edith. This monthly newsletter was designed to bring serious reports about airguns to the American public. The newsletter and
Airgun Revue
, a sister magazine about collectible airguns, was published from 1994 until 2002, when Tom started
Airgun Illustrated
-- the first American newsstand magazine about airguns. Tom worked for three years as technical director at
AirForce Airguns
, the makers of the 
Talon, Condor, and Escape
 precharged air rifles. Today, he writes about airguns and firearms for various publications and websites. He also makes videos, and you'll find short clips embedded in some of his artices on Pyramyd Air's website. Tom is a consultant to Pyramyd Air and writes under the name of B.B. Pelletier.