by Tom Gaylord, a.k.a. B.B. Pelletier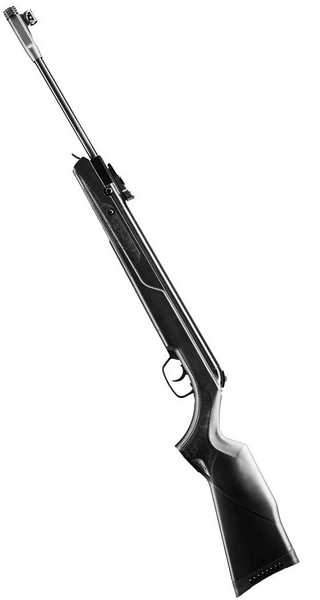 Walther's LGV Challenger is an exciting new sporting breakbarrel springer.
Summary
I'll cut right to the chase — this Walther LGV Challenger is everything I hoped for. This is a classic air rifle, and we're privileged to see its inception. We were there!
Open sights
Today, I tested the rifle's accuracy from a rest at 10 meters using the open sights. This rifle is equipped with fiberoptic sights, and we all know that they're not precision aiming devices; but if you light the target brightly and shoot from a relatively dark space, the dots won't appear. You'll see a crisp, square post and sharp rear notch that you can use to the extent of your shooting skill.