by Tom Gaylord
Writing as B.B. Pelletier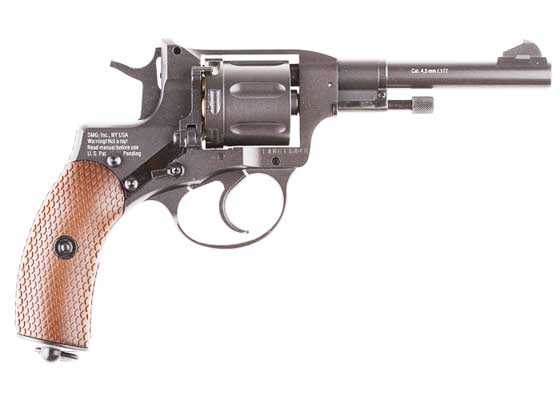 Gletcher Nagant CO2 BB revolver
This report covers:
Grip won't go on
First group
Deep seating for accuracy
Umarex BBs
4.4mm lead balls
Daisy BBs, again
Evaluation
The action works with the loading gate down
We'll look at the accuracy of the Nagant CO2 BB revolver today. I learned a good tip for improved accuracy, and I'll also show you how the action of the revolver I am testing works with the loading gate open. Let's get to it.
Grip won't go on
The first thing I did was install a fresh CO2 cartridge. And I had the same problem I reported in part 2 of getting the grip back on the gun after the cartridge was in place. But this time, no matter what I did, it wouldn't fit on the gun.
I shot the test with the left grip panel off, then removed the Crosman CO2 cartridge and tried installing an ASG Ultrair CO2 cartridge. Problem fixed! read more