by Tom Gaylord
Writing as B.B. Pelletier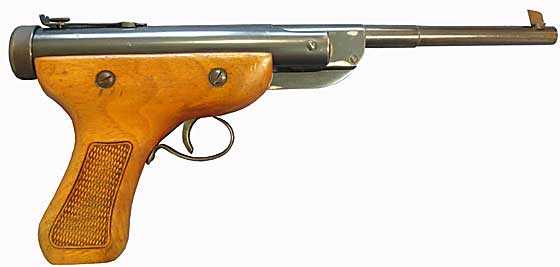 Diana model 5V pellet pistol.
This report covers:
5 screws
Gun fell apart!
The solution!
Case-hardened parts
Stoning is out!
Back to the pistol
Testing the trigger
Job done
This one will be a quickie. You will remember that I wanted to remove the grip from my Diana 5V pellet pistol to see if I could do anything to reduce the trigger pull that was over 12 pounds. Well I did, and in less time than it will take me to write this short report, I discovered and corrected the problem.
5 screws
The grip is held to the action by 4 screws. They sit two to a side. The fifth screw is a wood screw that holds the base of the triggerguard to the grip. The front of the triggerguard is hooked over a pin in the action. If you don't remove this screw first, the grip won't come off the action. read more