by Tom Gaylord
Writing as B.B. Pelletier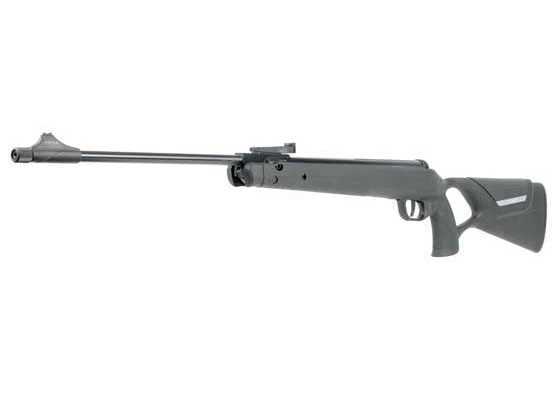 Diana 34 EMS with synthetic stock.
This report covers:
Poor launch
Get on with it
RWS Hobby
Air Arms Falcon
Norma Golden Trophy
JSB Exact Heavy
Trigger
Cocking effort
Well lubricated
Discharge sound
The breech
Summary
Apparently I don't need to do the rest of this test. Several of you have decided that the Diana 34 Easy Modular System (EMS) Synthetic is a lost cause, as in, "Bring in the guilty party and we'll have us a trial!"
Poor launch
Much of the problem of the public's reaction stems from a poor launch of the product. I agree with that observation. You don't bring out a major new product with features you tout, but fail to address them in the manual (barrel shims and barrel swaps). You also don't keep the parts that are unmentioned (the shims, plus the spare barrels and gas springs) back, hoping that no one will notice. The launch of the 34 EMS has all the earmarks of a millennial project. What we didn't learn in B-school we will learn on the job! Here, hold my beer!
In the 18 years that I have been writing this blog, this is the harshest criticism I have ever given a new product. The last time I criticized something this much I called a trigger on a new Umarex air rifle "stinky" and my wife, Edith, laid into me for it. This time, though, it is worse, and it isn't me who is taking notice. It's the whole world! All you need to do is check it out online.
If the fundamental purpose for the Easy Modular System is the ability to switch calibers by changing barrels, correct barrel droop and change from a coiled steel mainspring and conventional piston to a gas piston, you don't bring the product to market without those things and also avoid mentioning them in the manual! Does the right hand even know what the left hand is doing?
Get on with it
Now let's set all of that aside; we have an air rifle to test. It is made by Diana and, unless the rumors of Chinese barrels are also true, it should be quite accurate. The reports that have been done thus far say that it is. Today we look at the power and several related things. Let's go!
RWS Hobby
Diana airguns have loved RWS pellets since the two were paired together many decades ago. Let's start with the Hobby pellet that should give us the highest velocity with practical pellets.
Ten Hobbys averaged 927 f.p.s. The spread went from a low of 919 to a high of 937 f.p.s., a difference of 18 f.p.s. At the average velocity this 7-grain pellet develops 13.36 foot-pounds of energy at the muzzle.
Air Arms Falcon
Next I tried the 7.33-grain Air Arms Falcon dome. Sometimes this pellet is faster than the Hobby. And it was this time, with a high of 941. But the low was 892 and the average was 919, so on average the Falcon is slower. The spread was a whopping 49 f.p.s. The muzzle energy of 13.75 foot-pounds is higher than the Hobby though, because this pellet weighs more.
I threw out the first shot that was an obvious detonation. It developed 976 f.p.s. but there was only one shot like it.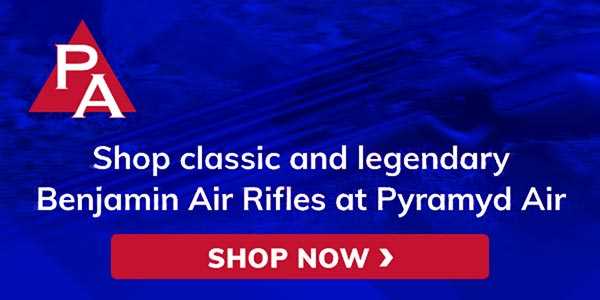 Norma Golden Trophy
Next to be tried was the 8.4-grain Norma Golden Trophy dome. Ten of them averaged 835 f.p.s. The low was 828 and the high was 845 — a difference of 17 f.p.s. At the average velocity this pellet generated 13.01 foot-pounds at the muzzle.
JSB Exact Heavy
The JSB Exact Heavy dome weighs 10.34-grains. Ten of them averaged 778 f.p.s. with a spread that went from 770 to 796 f.p.s. — a difference of 26 f.p.s. At the average velocity this pellet generated 13.9 foot-pounds. That was the highest of the four pellets tested, and it was with the heaviest pellet. That means that this 34 EMS is tuned to favor heavier pellets — something not common in a spring-piston airgun.
Trigger
In Part One I told you that the two-stage trigger came to me set far too light. What I have done is a combination of getting used to a mushy second stage that is extremely light and making some adjustments. Stage one now takes 11 ounces to complete while stage two releases at 1 pounds 2 ounces, which is 18 oz. The start of the second stage is now quite obvious to me, but then the trigger keeps moving through stage two. It's not crisp at all. But I am getting used to it and I think I will be able to do well with it in the accuracy test.
I did a lot of adjusting to get the trigger to this point. It was lighter when the rifle was unboxed. I found that the instructions in the manual were not that helpful, but if I turned the adjustment screws to be heavier, the trigger pull got to a point where I could use it. This is no T06 trigger, if that's what you are wondering. It's something new and I suspect that those who like light triggers will like it.
Cocking effort
I will tell you that the test rifle became noticeably easier to cock as this little test progressed. I went from two-hand cocking at the start to one hand before the first 10 shots has been fired.
I guessed that the cocking effort was above 30 pounds in Part One. But when I measured it after today's test and another 45+ shots were on the powerplant, it was just 29 pounds. And it is very smooth!
It is possible to uncock this rifle by taking the safety off and pulling the trigger while restraining the barrel. That is a very good thing, in my opinion.
Well lubricated
It was also obvious from today's test that this Diana 34 EMS was well lubricated at the factory. If you look at the side of the base block in the picture below you will see a smear of white grease on the wall. There was also a spray of oil mist when the rifle fired for most of today's test. And there was a lot of detonation back on Day One. I ended that by shooting a heavy pellet.
Discharge sound
The test rifle registered a 101.3 dB on my sound meter. I shot into a silent pellet trap to ensure the noise of the pellet hitting the trap was cancelled. What this means is the 34 EMS isn't thunderously loud, but it's also not for small suburban yards where you don't want the neighbors hearing. Call it a 3.9 to a 4.1 on the Pyramyd Air 5-point noise scale on the website.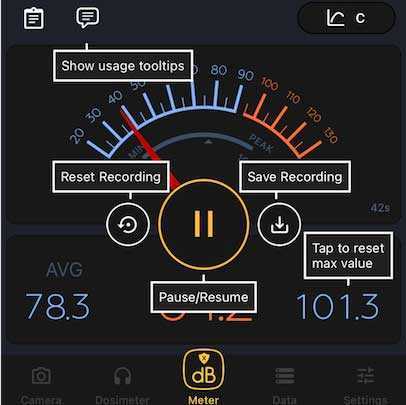 The rifle also shoots solid, with zero buzzing. This is a tune job I would be proud of.
The breech
We don't yet have a wrench to loosen the barrel, nor the instructions for how to set the barrel up correctly so the breech is properly sealed, but I thought you might like to look at the breech.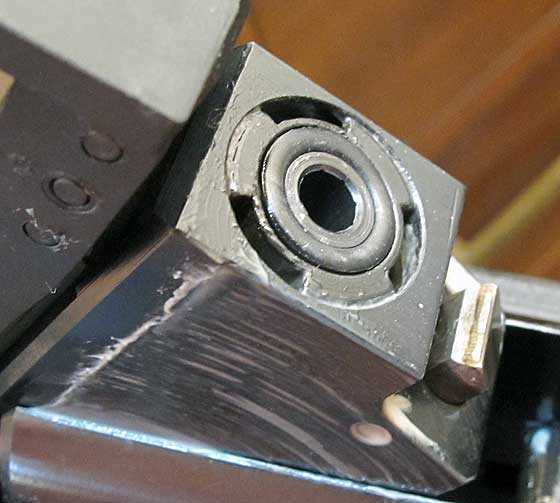 This is the breech and you can see where the wrench has to fit.
Summary
I see a lot to like from this 34 EMS. It's smooth and cocks easier than the power indicates. The trigger is different and a little too light for my tastes but once learned, it's not that bad. And the rifle fires solidly and smoothly. I have high hopes for the accuracy, based on what I have seen from other tests.