by Tom Gaylord
Writing as B.B. Pelletier
This report covers:
Crosman Premiers
A dollar cheaper
Cut a slot in your head!
Back to airguns
Which one?
How to choose
Same for airguns
We've been invaded!
Whatcha do
Summary
Ahhh! Saving money. Many of the airgunners I know will go to extremes to do it, and it often costs them a lot.
Crosman Premiers
I remember back in the middle '90s, when the Crosman Premier pellet was the talk of the airgun world. Everybody wanted Premiers because they flew so straight in so many airguns. I remember talking to the Crosman engineer who designed the Premier. He attended an airgun show in Baldwinsville, New York, and no, it wasn't Ed Schultz. He told me he designed the Premier line to be aerodynamic and when the design was finalized, all the pellets in the line were very aerodynamic. So Premiers flew straight and true and everybody wanted them.
A dollar cheaper
But because they were airgunners, everybody wanted the cheapest Premiers they could buy. So when Rick Willnecker offered Premiers in his store at a dollar a box less than what they sold for online, the hunt was on! One guy on my Airgun Letter yellow forum bragged about driving from southern Virginia to Rick's place in Pennsylvania, where he saved five dollars! He drove over 200 miles round trip to do it and spent the better part of a day on the road. Some savings!
Cut a slot in your head!
When I worked as a contractor, teaching members of the Department of Defense how their acquisition system worked, the talk was always about saving money. And yet the actions that were taken were often just the opposite. The systems my clients bought were huge telecommunications systems that were unique, as in one of a kind. They used minicomputers, which in those days were VAX 11-780s — tall cabinets the size of two large school lockers, and the systems might have dozens of them! We were also pushing the state of the art, when it came to the response times of these systems.
Guys, when you build a unique system you want it to work well, come in on time and be cheap. Pick two of those three things, because it is impossible to get all three! I got so frustrated with this "buying on the cheap" mindset that I told my clients if they wanted to save money they should cut a slot in their head and become a piggy bank.
Back to airguns
How does this relate to airguns? Simple! You want a pellet rifle that's pleasant to shoot, accurate and has a good trigger. Looks aren't as important, but you don't mind if the gun you get looks traditional. You want a .177 because you are getting this airgun just to plink and to have some fun. Your choices are a Beauregard Woods Raider QT XDR with a lightning gas ram, an HW 30S and a Shining Mountain single shot. These three are all breakbarrels that shoot at under 700 f.p.s.
The Woods Raider QT XDR retails for $249. The HW 30S retails for $299 — $339, when it's in stock, but it seems to be sold out everywhere. The Shining Mountain sells for $169-199.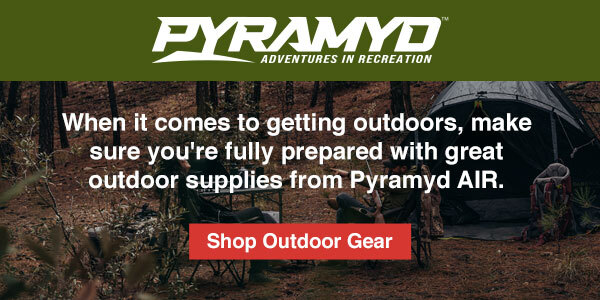 Which one?
You are not new to airguns. You know that the Shining Mountain breakbarrel is from China. It could be good, but it's being sold by small fly-by-night dealers on eBay and Amazon, and you also know that the accuracy will be a crap shoot. Some of the dealers will be honest and easy to deal with if you get a rifle that's lousy, but you just went through a nasty return experience with a no-name dealer and you aren't up for another one so soon.
The Beauregard Woods Raider QT XDR with lightning gas ram is being sold by a major distributor and Pyramyd AIR has them in stock. However, you know that this rifle is also probably Chinese, so you will be taking the same chance with accuracy as you would with the Shining Mountain. The good news is there are two reputable companies between you and this purchase. Both of them have good reputations for customer satisfaction. But still, there is all that doubt about the DNA of the airgun. And it has a gas piston that, I don't care who made it, always makes the rifle a little harder to cock.
And then there is the HW 30S. Without question this one is the most expensive of your three choices and what's worse, it isn't available right now. You just got your income tax refund and you want an airgun!
The HW 30S will be smooth and accurate. You know that it will have the best trigger of all three choices and also that Weihrauch air rifles are made to be serviced by their owners. So, if you ever want to modify it or to lubricate it, this is the only one of the three that makes it easy for you.
How to choose
Allow me to reflect on how a 73 year old diabetic looks at something like this. It's lunchtime and I want a hot fudge sundae for dessert. I have the ice cream, the whipped cream and the hot fudge on hand to make it. I know that if I eat one right now my blood sugar will be off the chart for the next two days. And also, because I am lactose intolerant, there could be problems during my daily walk that comes up in about three hours.
Having gone down this trail many times in the past I have learned that abstinence always hurts up front, but it also almost always pays off in the long run. I say almost always, because sometimes I just gotta have that sundae!
Same for airguns
It's the same for airguns. Right now you can't find an HW 30S for sale in the United States. But there are still plenty of Beauregard Woods Raider QT XDRs with lightning gas rams and Shining Mountain breakbarrels for sale. Why?
We've been invaded!
The socio-political events of recent times have driven all the packrat airgunners in the United States to fill their nests with shiny trinkets to the point that there is no room for them anymore. Also, a hundreds-of-times larger herd of packrats has crossed over from the world of firearms. They can't find enough 9mm, .40 cal. and .223 Remington ammo to fuel their weekly habit of punching paper, and they heard that airguns are the next best thing. They are used to paying thousands of dollars for an all-up AR-15 and when they saw that the HW 30S was only $339, they figured that was chump change.
These guys listened to all of you before they made any purchases and you warned them about the Shining Mountain breakbarrels and the Beauregard Woods Raider QT XDR with lightning gas ram. They were able to run over the barbed wire entanglement that you guys fell on in your years of becoming airgunners, by stepping on your backs. And now there is no toilet paper in the airgun world. Whaddaya do?
Whatcha do
You can buy what's out there right now, and in a few days the brown Santa (or the dark blue Tooth Fairy) will deliver a happy package to your doorstep. Or, you can grit your teeth and commit to spending even more money by ordering an HW 30S from whomever will take your order. And then you wait. Yeah — I hate waiting too, but what's even worse than waiting is opening that happy package and discovering that you now have to justify an air rifle that's deficient in multiple ways, when old BB Pelletier told you there is something much better. Darn it, BB, why didn't you stick to straight razors?
Summary
There are a lot of ways to go, these days, but not all of them will get you where you want to be. This stuff is so easy for me to write because over the years I have made all these mistakes — many times!