This report covers:
How does that apply to BB Pelletier?
Which one?
Diana 27
Rat
More
If only…
Tomorrow
I have an interesting one for you today and perhaps it's one you can identify with. Let's get started.
These days I don't know if a person has heard a particular saying or not. Let's start there. The cobbler's children have no shoes comes from an ironic tale about a cobbler who is so busy making shoes for his customers that he has no time to make shoes for his own children.
How does that apply to BB Pelletier?
Well, BB writes about airguns. And BB has airguns. Many are his and some are on loan from Pyramyd Air and other places like Crosman, Umarex and so on. There are probably 30 or more pellet guns just in BB's office. BBs office is at the front of his house and faces the street.
Just outside BB's office is a narrow strip of garden/accent land that separates the house from the lawn. Many homes have hedges in this place, but BB has purple fountain grass plants and Texas red Yucca plants. The Yucca plants have long stems on which grow the distinctive red buds. Last week BB happened to glance out the window and he saw a small rat climbing one of the stems. No problemo! BB Pelletier is an airgunner. He has pellet guns — lots of pellet guns!
Which one?
Let's see — that one is sighted in for 25 yards. This one is sighted for 50. That other one hasn't been shot for accuracy yet and it doesn't have sights. The one over in the corner was shooting great at 25 yards but BB needed the scope for a different test, so all it has now are the iron sights it came with and BB doesn't remember where they are sighted in.
Diana 27
Hold the phone! BB has a Diana 27! It's not as accurate as a 10-meter rifle, but it can keep all its shots on a small pellet tin at that distance. And, if BB sneaks around the corner of the entryway to his house, the rat will be about 15 feet away. BB will have to shoot left-handed, but he should be able to do that. Now, where is that Diana 27?
Rat
Oh, oh — where is that rat? In the several minutes BB took to consider all his options, life happened and the rat moved on. So BB wised up — a little. First he went to the hardware store and bought some rat poison that he placed in strategic places around his home. Next, he realized that owning several dozen airguns is no guarantee you'll have what you need when you need it. Owning one airgun that is sighted in at a distance you know for certain, and a gun you can shoot offhand with reasonable accuracy, and a pellet you know is accurate in that gun is a much better solution.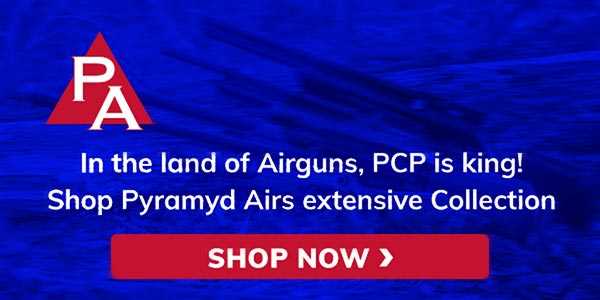 More
But wait, there's more. If you are sighted in to hit dead on at 25 feet, where will the pellet hit at 10 feet? What about 15 yards? It's not enough that the gun is accurate; you have to be accurate with it! Shucks, there's always a catch, isn't there?
If only…
If only the rat had cooperated and snuck up to the front of my rubber mulch target box, and if only he had given BB time to set up his MTM shooting bench and sandbag and grab his TX200 Mark III with the Tony Leach tune and the Meopta scope, plus a tin of JSB 8.44-grain domed pellets. I could have chosen which whisker to shoot off! Yeah, but the rats around my house are uncooperative — always have been.
Are you getting my point today? I know a lot of you shoot at home, either inside the house or just outside, but how many of you have that one airgun that's set up to do your dirty work? Is it an airgun that you know quite well? Tell me about it, please.
This experience has put me in mind of the Rime of the Ancient Mariner that goes, "Water, water every where, and all the boards did shrink. Water, water, every where, nor any drop to drink."
Tomorrow
Tomorrow will be a very special report. Reader hihihi and reader shootski, I'm giving you fair notice to gather a crowd, for tomorrow will be your day. You'll see. 'Til then…