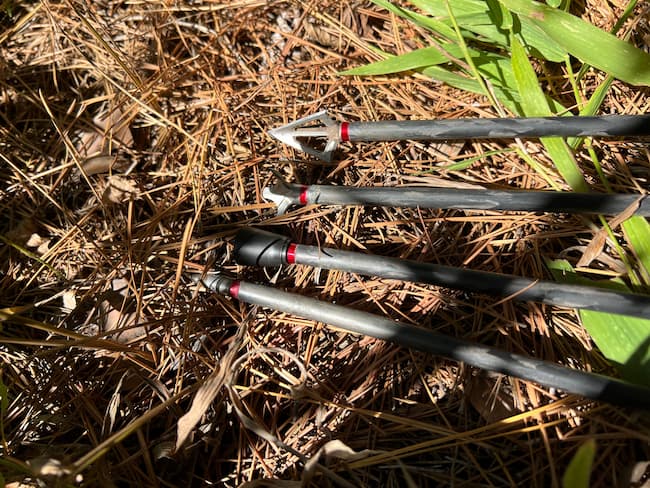 Small Game Tastes Good Too!
Squirrels, rabbits, and racoons; what do they have in common? A few things, feel free to add to the few things I'm about to share with you.
On the path to their reveal, they tend to get your hopes up that your, (yes, it's yours if you've seen it near your stand), target buck is on his way in.
They partially share the same season as your favorite animal to harvest, deer.
They're all tasty in a tortilla or over some biscuits and gravy.
If you can take them quietly while in your deer stand, it's a go.
Are You Game?
That leads a couple of the most important questions; would you? If so, how? In small conversations with fellow hunters, I've heard multiple explanations of how they would get a little squirrel meat alongside their venison. Many of them who use a rifle, say they'd bring a quiet pellet gun in the stand, others claim all you need is a sling shot. What can you do as a bow hunter?
You Have Options Available
Change ammunition, well at least the business end. For Big game, your quiver will be loaded with the Barnette Hyperflite 22" arrows with the Killer Instinct Killer tech 150 Grain Broadheads on them ready for big game. You've got all five or six spaces in your quiver loaded, why? Do you really think you're going to use all of them on deer? Why not change acouple of those broadheads for the G5 SGH (Small Game Hunting) Broadheads? Now you're ready for small and big game and should come home with something to put in the freezer or on the table.
You don't have to change weapons like most from a firearm to a pellet gun, or from a big bore airgun to a small bore. Change your broadhead on a couple of arrows and get you some meat!
You're Not Done Yet
Wait a minute! Don't think it's that easy! You've got some research to do before you go firing those lighter, smaller, different shaped broadheads at some fuzzy tail! Can you guess what it is? Right! I knew you'd know what I'm referring to, if you change the projectile, you should test it first for accuracy.
Did you just ask if you must? The truth to that question is no, you don't have to do anything. You can take the equipment we just spoke about into the stand without knowing how they perform together and hope for the best. Is it right?
What Would the Squirrel Say?
Ask the squirrel if it would rather have a slow, agonizing entrance to your table or a quick one? I'm pretty sure his answer would be "Neither, but if I had to choose, the quick one." Wouldn't that be your choice as well?
The best thing to do is the right thing, test your equipment and know how it performs and the type of accuracy you're going to get from the ammunitions used.
It's A Wild Game Feast.
Then imagine the magic, your sitting in your stand and all these little plates of squirrel and gravy come in, you nock your arrow with the G5 SGH (Small Game Hunting) Broadheads take aim and let it fly with a confidence that all the deer heard was a whistle and a thump that doesn't concern them in the least bit. Then you nock your arrow with the Killer Instinct Killer tech 150 Grain Broadheads accomplish the perfect shot on your target buck! What a great hunt and harvest!
The Best Way Is the Right Way
Do it the right way, don't go out there before following my suggestions, (it's not really a suggestion, do it right!) check your equipment and be kind in the blind!