by Tom Gaylord
Writing as B.B. Pelletier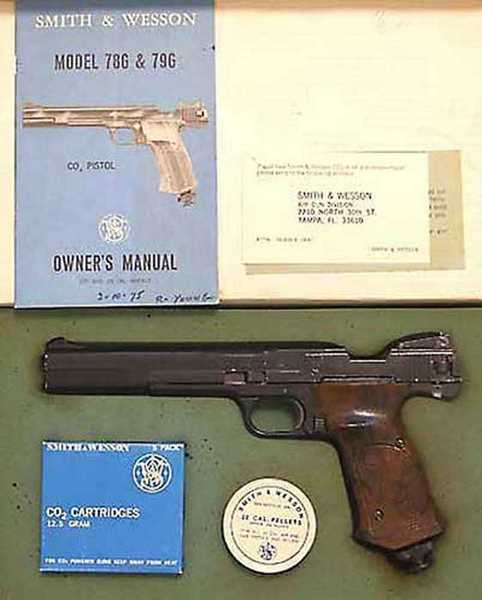 My S&W 78G pistol.
Today's report is written by reader 45Bravo. This is his report to us on the Daisy air pistols that followed the S&W 78G and 79G.
If you'd like to write a guest post for this blog, please email me.
And now, over to you, 45Bravo.
The decline of the Smith & Wesson 78-79 series
This report covers:
History
What's on the outside
On the inside
Daisy trigger
Daisy model 41
Daisy 7900?
So, how do they shoot?
S&W #2074 has Mac1 upgrades in valve poppet and valve spring, and o-rings
S&W #3248 has factory poppet and valve spring, but new o-rings
S&W 79G has factory poppet and valve spring, with new o-rings
The Daisy 790 has Mac1 upgraded poppet and valve spring and o-rings
Why would I throw over $100 in parts into a Daisy 790?
Summary
The Daisy Line?
The decline of the Smith & Wesson 78-79 series
These observations come from having 4 of the guns at my disposal at this time.
A 78g serial number 2074, with a manual dated 4/71.
A 78g, serial number 3248.
A 79g, serial number 294,6XX, with a manual dated revised 11/77
And a Daisy 790, serial number 3J00891 (third change). read more