by Tom Gaylord
Writing as B.B. Pelletier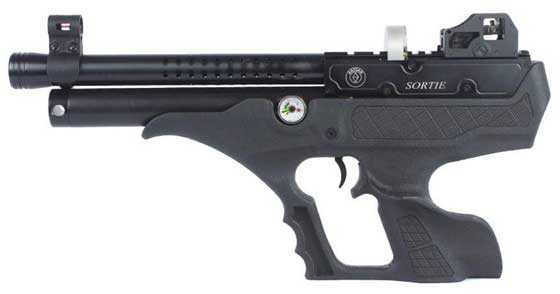 Hatsan Sortie semiautomatic pistol.
This report covers:
My attempts
Lots of solutions — think BKL
BKL Cantilever base
The scope
More solutions
An aside
Bottom line
Sight-in
My attempts
Today I will attempt to mount a scope and shoot the Hatsan Sortie at 25 yards. I say "attempt" because the Sortie's magazine sticks out very high above the scope rail. Any scope you mount has to either clear it or be located behind it, a detail that you need to consider when buying this air pistol.
Hatsan mounted a holographic dot sight on the Sortie they brought to the Texas airgun show. It sat behind the magazine and seemed to work fine. I don't own a holo sight — yet — so I had to do something else.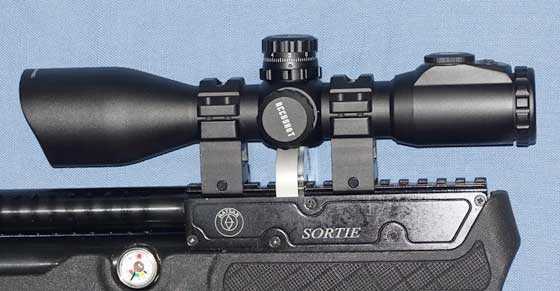 See the problem? The scope is mounted in UTG high rings that do not quite clear the magazine (because of the scope turret). On the other side of the gun, the ring jaws are not quite reaching the mount base, so this setup cannot work.