by Tom Gaylord
Writing as B.B. Pelletier
Part 1
Part 2
Part 3
Part 4
Part 5
This report covers:
Leapers crossbow sight reticle
Beeman Chief PCP repeaters
FX Dreamlite
100-cubic-inch-carbon fiber tank
Another new compressor
This show was different
SHOT Summary
Today I will give you my final report on the 2019 SHOT Show. I always see more things than I can possibly report.
Leapers crossbow sight reticle
First up is the reticle for the crossbow scope that I said would make a fine new Bug Buster with very little alteration. Tom Zhu of Leapers took a picture of the prototype rifle through the scope for us. Remember that this is still a prototype for a crossbow and the design of the reticle could change, but you can see the bubble level in the bottom of the image.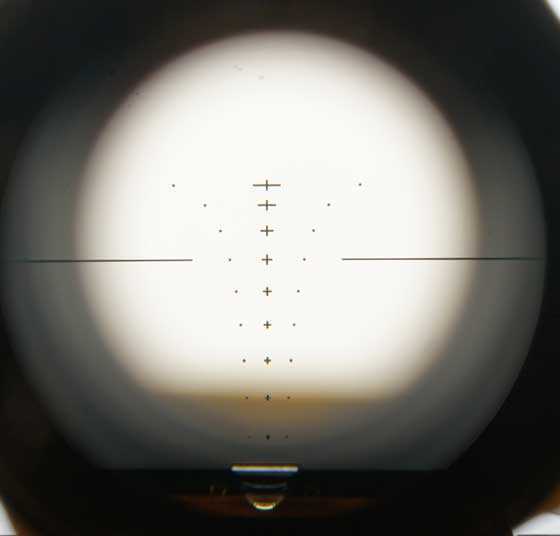 Leapers UTG crossbow scope prototype reticle is etched glass. The bubble of the level can be seen at the bottom of the image. read more