by Tom Gaylord
Writing as B.B. Pelletier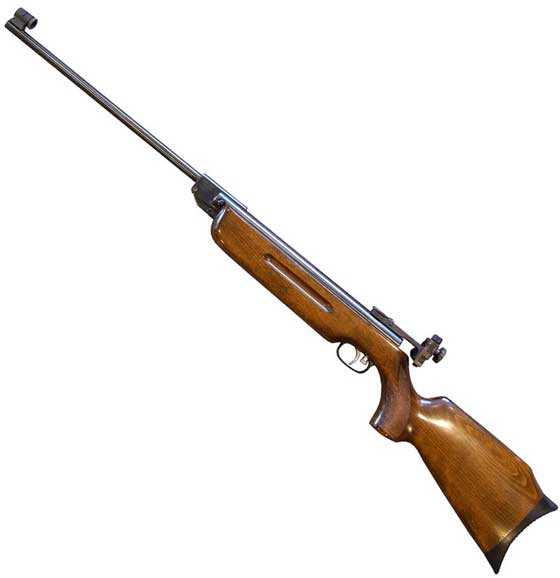 HW 55SF.
This report covers:
A rare find
No barrel lock
The trigger
Look in the Blue Book?
What is the 55SF?
Description
All hype aside
A rare find
I was at the Little Rock Airgun Expo in 2008 with my buddy, Mac, and I had told him a couple airguns that were on my short list. One was an HW 55. There was a HW 55 Tyrolean at the show but the price was too much for me. Then Mac asked me what I thought of the other one. The other one???
Sure enough, there was a second HW 55 on a table nearby and the price was very reasonable. Very reasonable means I could afford it. I was excited until Mac wondered if having a 55 without the barrel lock mattered that much to me.
No barrel lock
No barrel lock? But that's what sets the 55 apart from all other Weihrauch breakbarrels, except the 35. I thought all 55s had barrel locks — it was one of the ways to spot them in a crowd (or laying on a table at an airgun show).