by Tom Gaylord
Writing as B.B. Pelletier
Today's report is another guest blog from reader Ian McKee who writes as 45 Bravo. Today he tells us how airsoft and BB magazines work.
If you'd like to write a guest post for this blog, please email me at: [email protected].
Okay — take it away 45Bravo!
Ian McKee
Writing as 45Bravo
How Airsoft and detachable BB gun magazines work
This report covers:
It's a replica thing
Low/mid capacity
Most of them are very similar
Magazine capacities
High capacity
It's high capacity clockwork!
Summary
Coming in the future
It's a replica thing
A lot of replica air guns have removable magazines to replicate the look and function of the actual firearm they are copied from.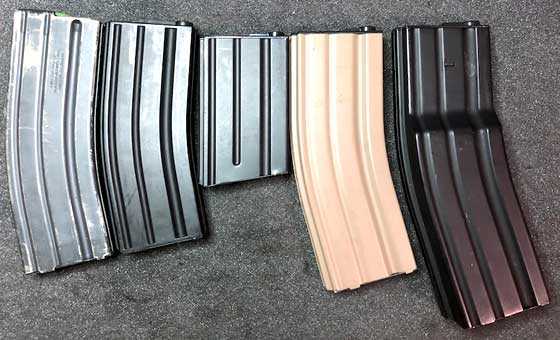 From left to right, is a real 5.56/.223 30 round magazine, a 70 round mid-capacity mag, a "20 round" mag that actually holds 150 rounds of airsoft ammo, a 300 round mag, and a 850 round "fatmag". read more