by Tom Gaylord
Writing as B.B. Pelletier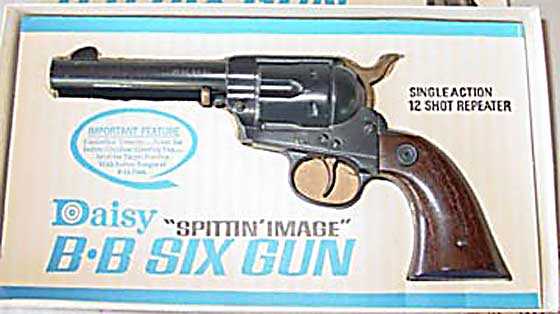 Daisy 179 was the first Spittin' Image BB gun Daisy made.
This report covers:
Metal frame
Love-hate
Sights
Trigger
It is a catapult!
Cocking effort
Velocity
Quiet!
Do-over
Reliable feeding
Accuracy
A real lesson!
Metal frame
We are back looking at my Daisy 179 again, and the first important thing to know is I got it wrong when I originally described the frame or body of the gun as being molded in plastic. It definitely is metal. It would have to be, to be held together by screws the way that it is. Sorry for the confusion!
Love-hate
We heard from some owners who love the gun and from others who hate it. I guess this is an airgun that you need to understand before getting one. It's not what it looks like — which is a single action revolver. It's single action all right, but very far from being a revolver. It is a 12-shot repeater, but the spring that operates the hammer is so strong that it is impossible to thumb rapidly with one hand, or to fan. It's a very deliberate gun.