by Tom Gaylord
Writing as B.B. Pelletier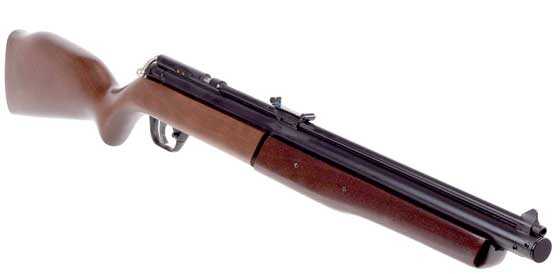 Benjamin 392 multi-pump pneumatic.
This report covers:
The story
Applying ATF stop leak
Condition of the rifle
Test 1
Test 2
Test 3
H&N Baracuda Match
JSB Exact Jumbo Heavy
Trigger pull
Conclusion
Before I begin, a message to Aaron from Hawaii. I have talked with Johnny Hill of Tin Starr bullets (at the Weatherford Pawn Shop) and he is making me some bullets that are unlike any on the market today. I will test them in the TexanSS and let you know the results. They are very light and should give more than three shots per fill.
Today will be a different kind of report. It's one many of you have asked for, but I think this is the first time I've done one like it.
The story
I was in the Weatherford Pawn Shop last week, picking up a gun and getting some bullets for the TexanSS test. I happened to see an old Chinese B3 rifle in the corner and asked about it. This was a real B3 — not a B3-A that I sometimes mention. It looked even older than the B3 I once owned, so it probably dated back to the late 1970s or early '80s. I thought it would make a nice gun to test for this historical series. They sold for $20 when they were new, but the tag on this rusty old one said $59.00! I plotzed, right there in the store! read more