by Tom Gaylord
Writing as B.B. Pelletier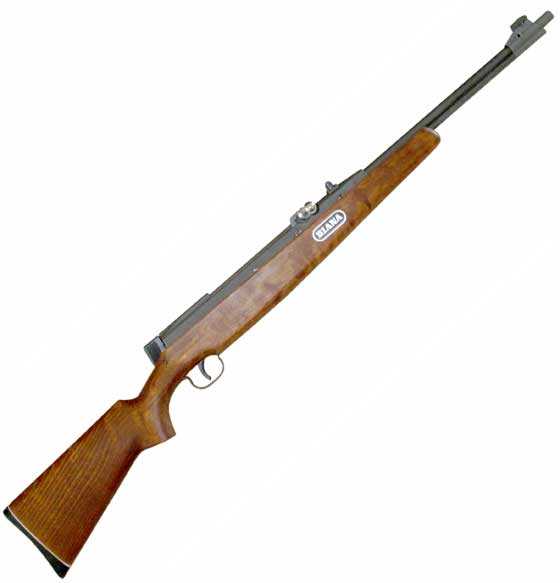 Diana model 30 gallery gun.
This report covers:
Description
Caliber 4.4mm
The fix
Power was intermittent
Rifled
Discussion
Summary
Apparently there have been three Dianas model 30. Blue Book of Airguns calls them out and tells us the differences. Last week there was some confusion about which Diana model 30 airgun I was referring to in a comment, and when I clarified it one of our readers asked for a report. It happened that I then visited a friend who has a model 30 gallery gun, and he told me it wasn't working. I said I would try to get it working again if I could test it for the blog, so here we go.
Description
The Diana model 30 gallery gun is a spring-piston rifle that uses a bolt to cock the mainspring. It's similar in function to a great many other bolt-action airguns like the Schmeisser model 33, the Anschütz model 275, the Haenel model 310 that copies the Anschütz, and even the Czech models VZ35 and VZ48. All of those airguns are rifles like this one, but if we expand the list to include smoothbores we have to acknowledge the Mars models 85, 100 and 115. There are probably others I haven't mentioned. read more