by Tom Gaylord
Writing as B.B. Pelletier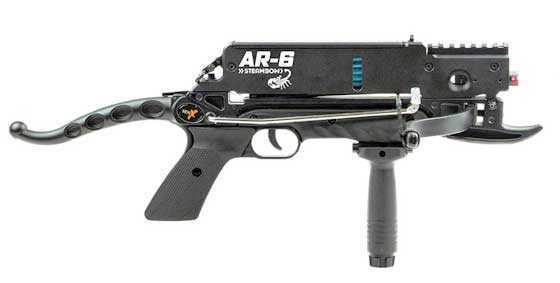 Sen_X AR-6 Tactical Arrow Repeating Crossbow.
This report covers:
What I got
What it is
Whaaaaat?
Robin Hood?
Some assembly required
Laser designator
Operation
Cocking
How powerful is it?
The arrows
The story of the Robin Hood
The sound
Why?
The plan
Show us what you got
Merry Christmas!
What I got
This is the surprise I mentioned a few days ago — my Christmas present from Pyramyd Air — the Sen-X AR-6 Tactical Arrow Repeating Crossbow. It arrived several days ago. I told you about this bow back in August, in Part 1 of my report on the 2019 Pyramyd Air Cup. I even showed you a picture of me shooting it.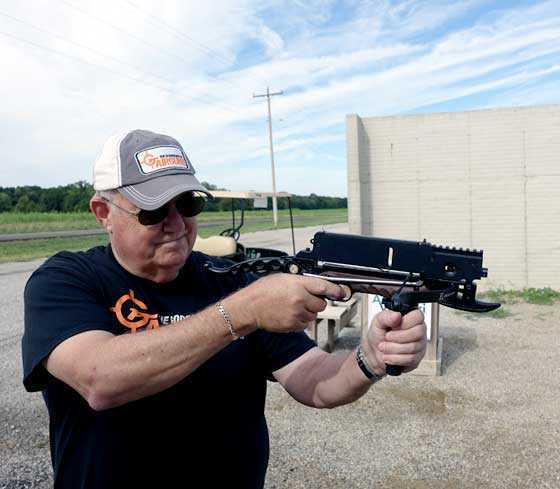 Back in August I said BB wanted to own one. Now, thanks to the generosity of Pyramyd Air, I do!
What it is
The AR-6 is a 6-shot repeating crossbow pistol. In all ways it is a crossbow, except that it is a repeater that is held in the hands like a pistol instead of against the shoulder. read more