by Tom Gaylord
Writing as B.B. Pelletier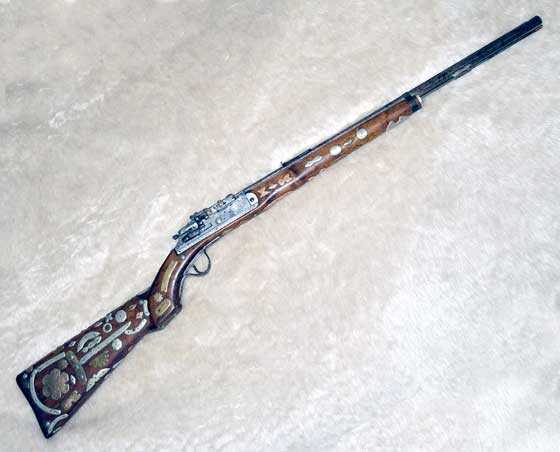 The American Zimmerstutzen.
This report covers:
I didn't know the gun was loaded
And again…
And again
STOP!!!
Blanks?
Can real blanks hurt you?
They were blanks but he fired too soon
KaBOOM!
So what?
Sooner started…
Does this thing even work?
No fit?
Serendipity
HOWEVER
Summary
I first titled this report, "Can blanks hurt you?"
In writing about the American Zimmerstutzen today, I rediscovered all my fears about shooting blanks in guns. Why would I worry about that? Well, this home-built pellet rifle was made to be powered by a blank cartridge. And, over the three score and ten years of my life, I have seen countless injuries and deaths from blanks.
I didn't know the gun was loaded
You may have heard the story that actor Brandon Lee, son of Bruce Lee, was killed during filming, "The Crow." He was shot with what Hollywood and the media called a "blank gun." But it wasn't really a blank gun — it was a firearm. And he wasn't shot with a blank; he was shot with a bullet. How, many ask? Simple — the film crew was careless while using a firearm to shoot blanks and someone loaded a live cartridge into the handgun that shot and killed Lee. And that was not the only time it's happened. read more