by Tom Gaylord
Writing as B.B. Pelletier
Part 1
Part 2
Part 3
Part 4
Part 5
Part 6
Part 7
Part 8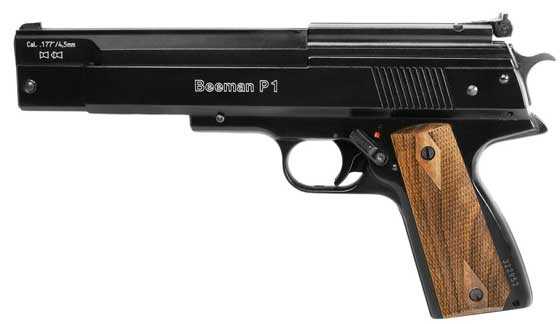 Beeman P1 air pistol.
This report covers:
Sorted pellets
Sorting RWS Meisterkugeln
Pre-test work
Another test?
Modifications?
Back to the test
4.55 Premier
4.56 Premier
The test changes
Deep seated again
Meisterkugeln with 4.54mm heads
Discussion
Today I will conduct the accuracy tests of the Beeman P1 that you readers requested. There's a lot of ground to cover, so let's begin.
Sorted pellets
Based on the fliers I was getting in Part 6, you asked me to sort the pellets by head size. I chose the Crosman Premier 7.9-grain pellet and the RWS Meisterkugeln Rifle pellet for this test, because they both performed the best in the last accuracy test.
I used the PelletGage to sort pellets by head size. Premiers were first, and I discovered their heads ranged from 4.54mm to larger than 4.56mm, which is the largest hole on my gage. Most were either 4.55 or 4.56mm, with 4.56mm being the most common. read more