by Tom Gaylord
Writing as B.B. Pelletier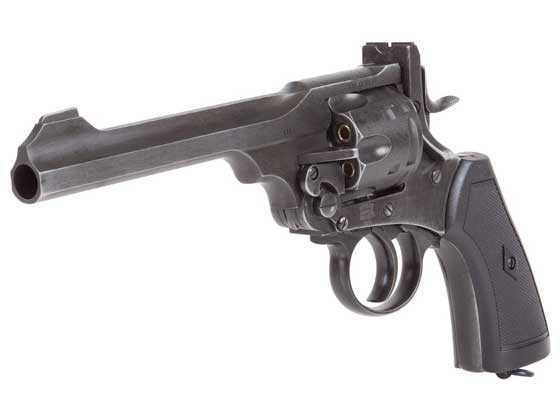 Webley Mark VI service revolver with battlefield finish. This one is rifled and shoots pellets.
This report covers:
History and new together
The firearm
Field strip
Differences between firearm and pellet gun
Disassembly of the pellet gun
Loading the pellet gun
The rear sight
Summary
History and new together
This is Monday when I usually write an historical report about an airgun or something. Well this is about the pellet revolver called the Webley Mark VI with battlefield finish, which is a modern air pistol, but today's report will also be historical. Remember — I own both the pellet gun and the firearm it is patterned after.
Normally Part 2 is the velocity report. Today, though, we will be looking at some things we don't usually get to see in an airgun report. Let's begin with one of the big ones — field stripping the revolver. read more