by Tom Gaylord
Writing as B.B. Pelletier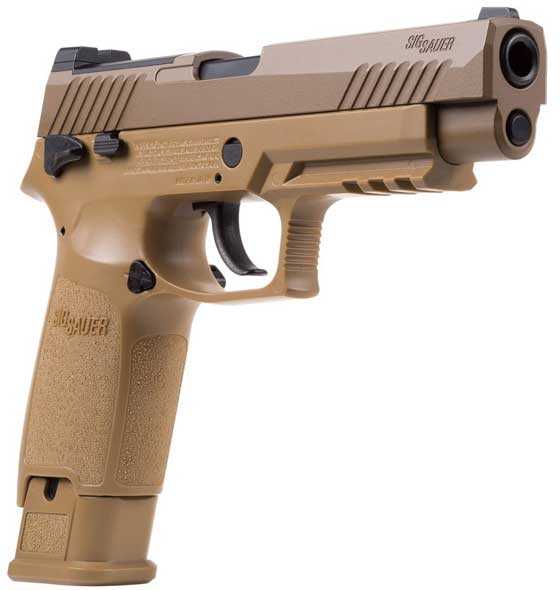 l
Sig Sauer P320 M17 pellet pistol.
This report covers:
M17 differences
M17 pellet pistol
My grand plan
What's up?
Lookalikes are coming to the top
Back to the M17 pellet pistol
Operation
Disassembly
Same heft
Summary
To all our American readers I want to wish a very happy Thanksgiving. Now, on to today's report.
On January 19, 2017 it was announced that the U.S. Army had selected the Sig Sauer P320 pistol for their new Modular Handgun System. The full-sized gun is called the M17 and the carry-sized weapon is the M18. The rest of the U.S. armed forces also have or will have this sidearm. The nominal caliber for the U.S. military is the 9X19mm pistol cartridge that is best-known as the 9mm Luger.
M17 differences
The M17 is not just a P320 by a different name. The Army specified certain performance requirements for their pistol and they require Sig to maintain a strict separation in their plants between Army contract guns and similar civilian guns. This not only covers the finished guns but also all parts. read more