by Tom Gaylord
Writing as B.B. Pelletier
by Tom Gaylord
Writing as B.B. Pelletier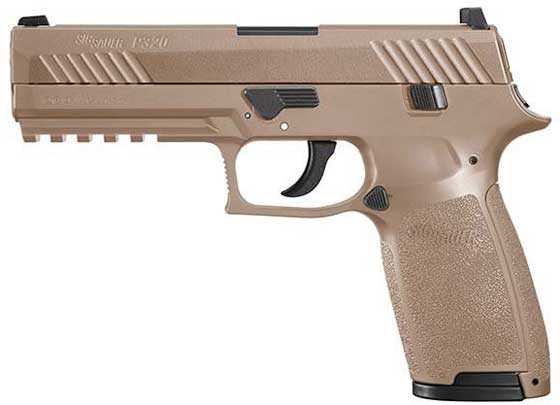 Sig P320 pellet and BB pistol.
This report covers:
Loading
Is there a magnet?
Mag feed direction
Velocity
Air Venturi Steel BBs
Pellets — RWS Hobbys
JSB Exact RS
Air Arms Falcon pellets
Yes, BB, but how fast is it?
The trigger
Evaluation
Today I test the velocity of the new Sig Sauer P320 pellet pistol. But before I get to that, I need to address loading the magazine. Some people find the 30-shot belt daunting to load because it doesn't move easily for them. Sig sent me some additional instructions and a short video to describe the process.
Be sure to allow time for the video to upload! It might help to refresh the page.
Loading
To load the 320 magazine, the back cover is lifted up, giving you access to the pellet chambers that Sig calls "seats." A pellet or BB is pressed into each of these, and because you are loading from the back, put the nose of each pellet in first — in the direction you want it to come out of the muzzle. BBs are spherical, so the orientation doesn't matter. Let's look at the video. read more