by Tom Gaylord
Writing as B.B. Pelletier


Hatsan Bullmaster semiautomatic bullpup PCP.
This report covers:
The test
Scope performance
H&N Baracuda with 5.50mm head
Scope adjustment
Group two
Group three
Evaluation
Group four
Group five
Summary
Today I take the Hatsan Bullmaster out to the 50-yard range. I might have said in the past that I would attach a bipod for this test, but instead I rested the rifle on a sandbag.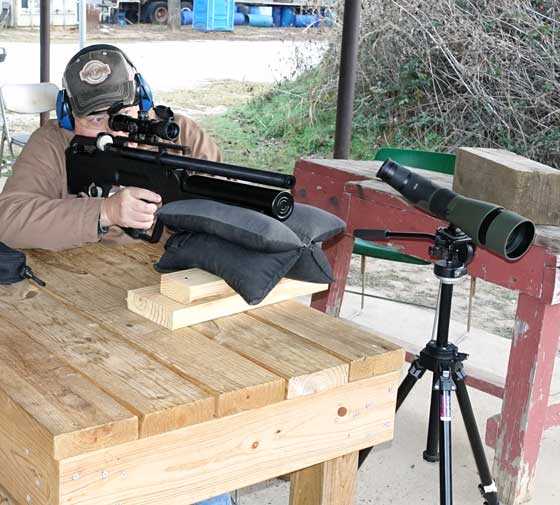 I shot the BullMaster off a sandbag rest.
The test
It is important to remember that the BullMaster is a semiautomatic. However, it is also a repeating pellet rifle. It doesn't handle the pellets the way cartridges are handled in semiautomatic firearms, so that's one accuracy-killer that can be discounted. It feeds from a circular magazine. The bolt that pushes the pellet into the breech is operated by air instead of manually by a bolt. Therefore we can expect airgun repeater-level accuracy.