by Tom Gaylord
Writing as B.B. Pelletier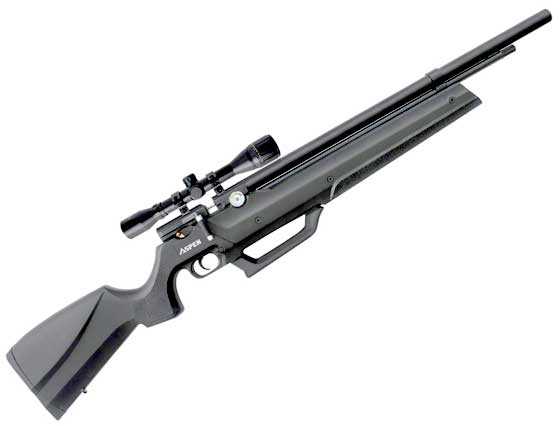 The Air Venturi Seneca Aspen precharged pneumatic air rifle.
This report covers:
Interest
Oiling the pump head
Not changing the scope today
Shooting at 2700 psi
The test
Benjamin domes on low power
Benjamin domes on high power
Predator Polymag on high power
JSB Exact King on high power
JSB Exact King on low power
Discussion
Pumping is easier
Summary
Interest
Wow! We didn't get many comments on Part 3, but those who did comment had a lot to say. Reader shootski wants me to try 5 shots at 2700 psi, maintained by the onboard pump. He said I could pick whether to shoot on high or low power. Tyler Patner told me to try JSB King pellets. Bob M wants me to change the scope. And August reminded me that the pump head may need to be oiled more frequently.
Today I am going to do everything you readers have suggested. This is still not the 25 yard accuracy test, though I will be shooting from that distance again. read more