by Tom Gaylord
Writing as B.B. Pelletier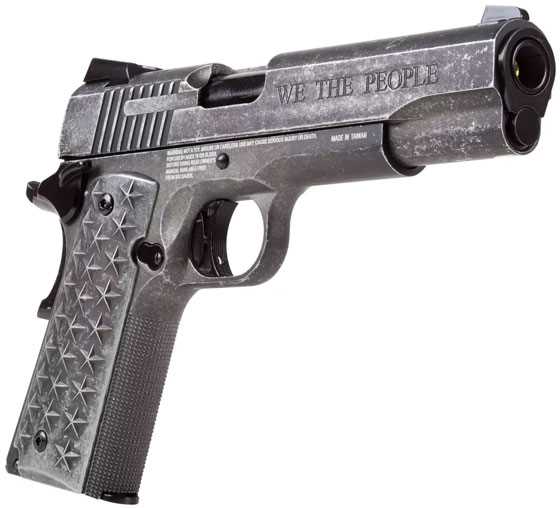 We The People commemorative BB pistol from Sig.
This report covers:
The trigger reveals itself
Sights
Grip
The test
Daisy BBs
Hornady Black Diamond
Dust Devils
Blowback
Accuracy?
Discussion
Summary
Today is accuracy day for the Sig We The People 1911 BB pistol. Remember, there is a cartridge equivalent pistol, but I won't be testing one of them.
Things I look at in a semiautomatic BB gun test
I do a lot of these BB-pistol tests and I thought I would take a moment to tell you what I look for. Since this is a BB gun the level of accuracy is not the same as I would expect from a pellet pistol. And it is certainly not what I expect from a single-shot pellet pistol! I know you guys are rolling soda cans with BB pistols like this, so that's my criteria — is it that accurate and will you have fun shooting it that way? I do shoot it at paper but only for a visible record we can all see and discuss. read more