by Tom Gaylord
Writing as B.B. Pelletier


TexanSS big bore air rifle from AirForce.
Different
The challenge
Start — 210-grain SWC
250-grain hollowpoint
Heavier bullets
Predator "pellet"
What I have learned
Noice
I finally got out to the range to test the velocity of the AirForce TexanSS. I told reader Aaron that I would report on that as soon as possible and today is the day.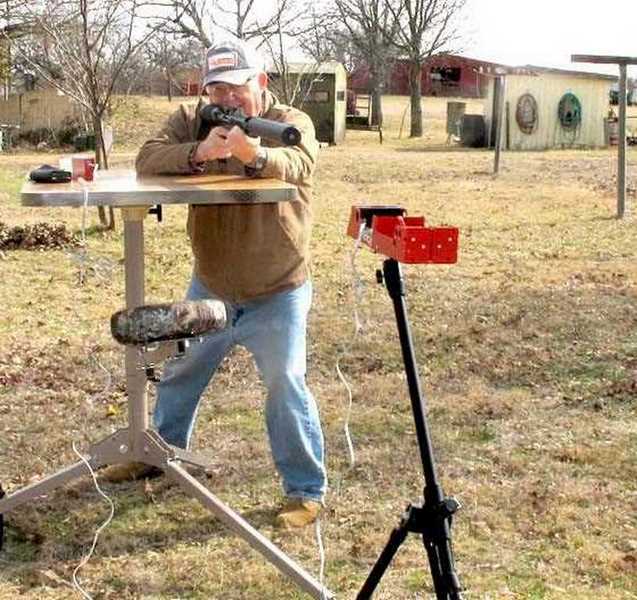 It takes a chronograph to test like I did.
Different
Aaron, I discovered that the TexanSS powerplant behaves differently than the .45 Texan I told you about. Today I will reveal what I have discovered thus far.
The challenge
The TexanSS is a .45 caliber big bore air rifle that has a bullet tuner on the left side of the gun. Some folks might be tempted to call it a power adjuster, because that is what it does, but it's not there for power. It's there to tune the rifle for each different bullet you shoot. That gets you the best velocity and accuracy, plus you don't waste any air. You may see that in today's report. read more