by Tom Gaylord
Writing as B.B. Pelletier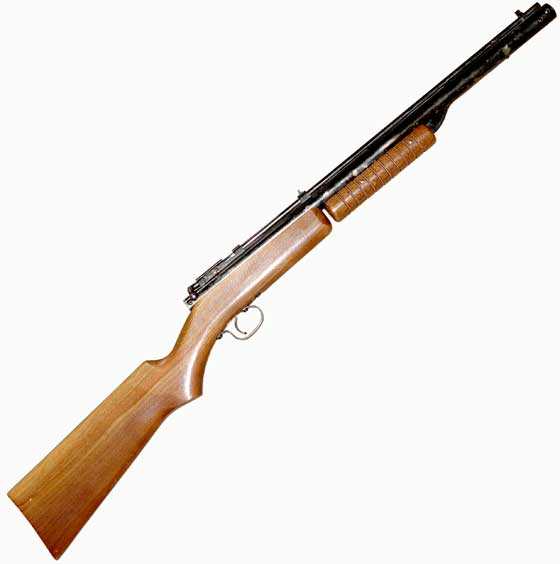 A Benjamin 310 multi-pump BB gun from 1952.
This report covers:
Point 1 — does it hold air?
Discussion 1
On to the velocity tests
Test 1
Test 2
Test 3
Test 4
Other BBs
Test 5
Test 6
Test 7
Test 8
Summary
This report is taking on a life of its own! I am going very slowly and thoroughly through the testing of this Benjamin 310 BB gun to record everything for posterity. In Part 3 I started the velocity test and today I intend completing the steel BB portion of it.
Does it hold air?
My last report is dated Friday, September 2, 2018. That means I tested the airgun on Thursday, September 20. While you are reading this report on Monday, October 8, 2018, I actually wrote it on Friday, October 5. That means the tests you are about to read were also performed on that day. First I wanted to see whether the gun is still holding the two pumps of air I pumped into it at the completion of the last test on September 20. A total of 14 days and several hours have passed and I have not touched the gun since the last time. Is it still holding air? read more